Cornish Moules Mariniere by Emma Tegg
September 20, 2021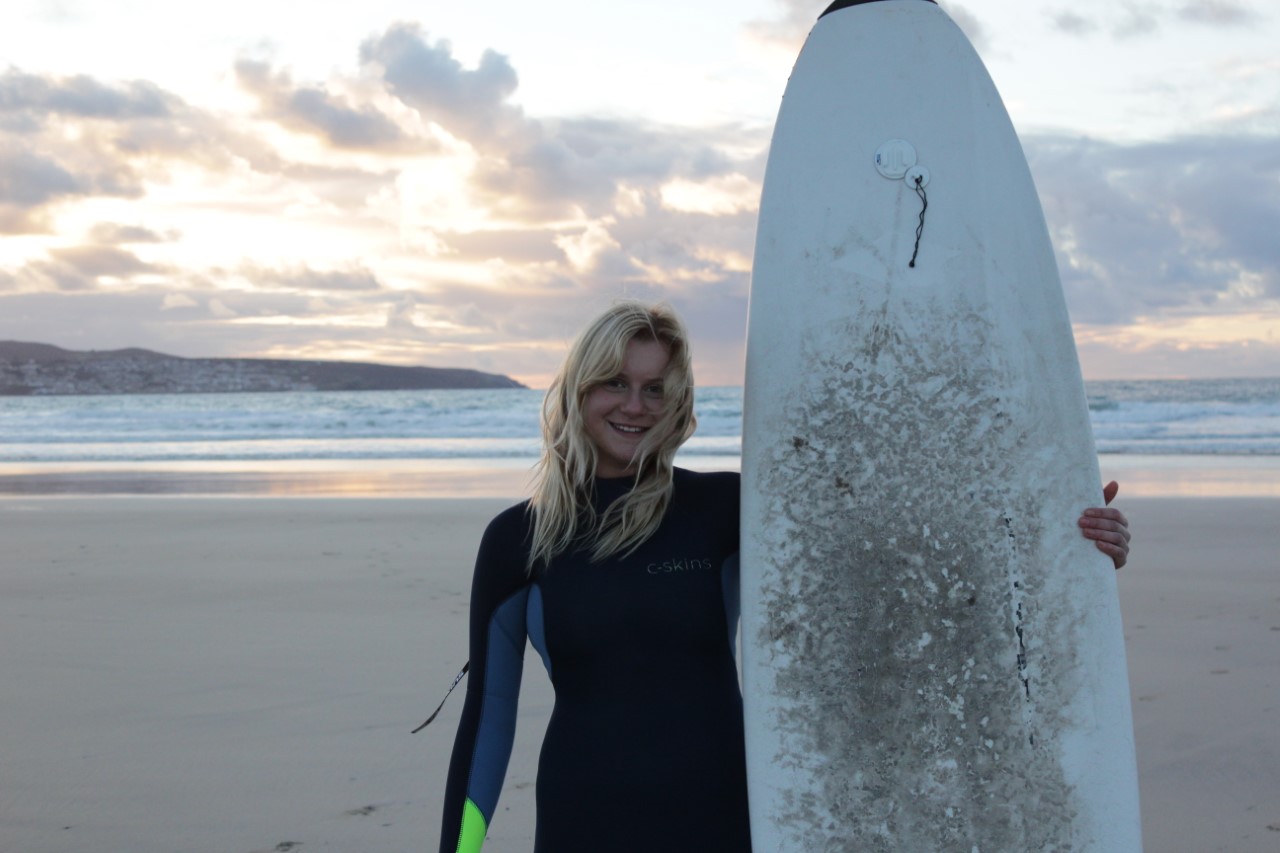 Mussels are sustainable seafood wonders! Hailed as more sustainable than some vegan options in a study by the Ecological Society of America, it's time to appreciate these brilliant bivalves. The environmental impact from mussel farming is negligible whilst the shellfish filter nutrients from the sea (like plants) and sequester carbon. Mussels are ecosystem engineers, as the reefs they form create a habitat for other ocean wildlife to colonise and use, such as barnacles, seaweeds and nursery grounds for fish. In fact, the environment gains more from mussel consumption than it loses.
It's a win-win for people and planet, with a higher protein content than many meats and high levels of essential omega-3 fatty acids and micro-nutrients like iron, zinc and magnesium. Mussels need no feeding, antibiotics or agrochemicals to farm, and experts are calling for them to become a larger part of our diet for both health and environmental reasons.
Even better, you can forage for mussels along the beautiful shores of Cornwall!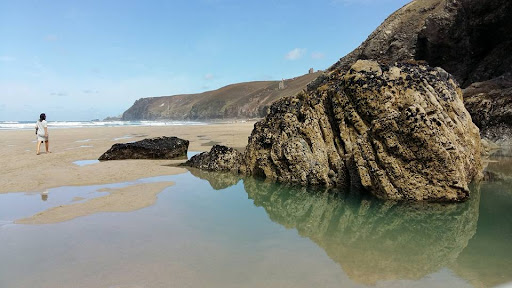 Foraging Spots and Strategies
Mussel-foraging is very easy as they are plentiful amongst the rocks on the beaches of North Cornwall during low tide. Top foraging spots include Trevaunance Cove and Chapel Porth beach in St Agnes. I ventured to Chapel Porth, lured in by the cafè's famous hedgehog ice creams. Before foraging, I recommend walking along the coastal cliffs and enjoying the spectacular scenery of rugged North Cornwall. Then I scaled my way down to the shore and twisted and picked the biggest mussels I could find. The lifeguards were very friendly and suggested some secret foraging spots and strategic timings. I was told to avoid any mussels that look partially open or damaged in some way. For the more committed forager, snorkelling may unveil the biggest and more delicious mussels.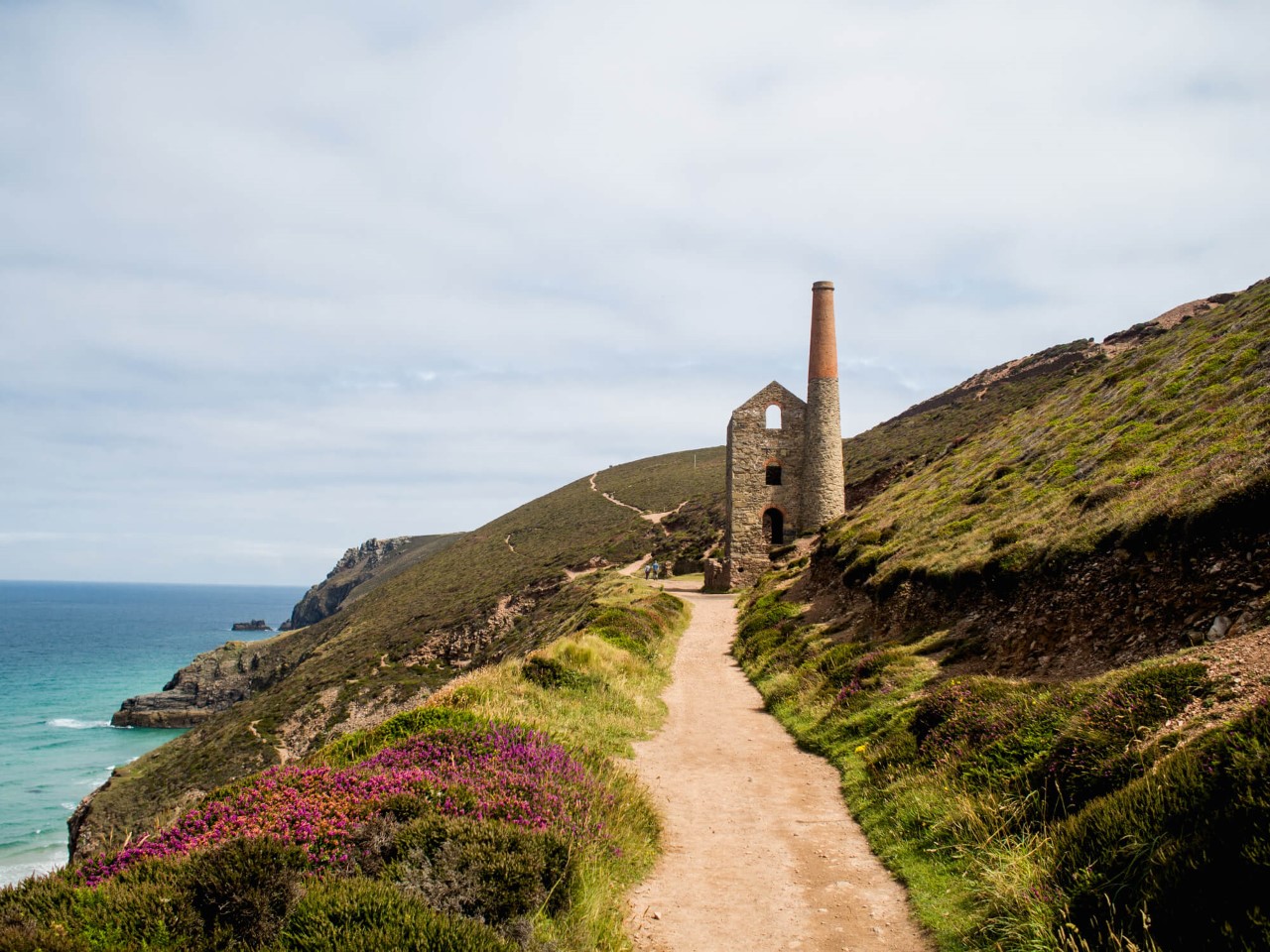 Moules Marinière Recipe
The following recipe is adapted from the Marine Stewardship Council's Sustainable Seafood recipe. It's incredible simple and beginner-friendly yet I felt very rewarded and sophisticated from my foraging efforts!
Ingredients
1kg Fresh Cornish Mussels
40g butter
3 shallots
150ml white wine
Beurre manie (1 tsp flour mixed by hand with 1 tsp softened butter)
Salt to taste
Fresh parsley
Fresh bread (or pasta!) of choice
Method
Scrape off any beards and wash the mussels. Place a large stock pot over a high heat, add the butter, chopped shallots and white wine. Add the mussels and cover with a lid.
Cook until all the mussels open (a few minutes), stirring occasionally whilst cooking.
Once all open, remove pot from the heat and drain the sauce into a smaller saucepan. Place the lid back on the mussel pot to keep them warm.
Turn the heat on the smaller saucepan and add the beurre manie to the sauce, season with salt, then stir and boil for one minute.
Pour the sauce over the mussels and sprinkle with parsley. Serve with warm bread or pasta, enjoy!