Labour of love
Gathered under sail in a vintage boat on the picturesque Fal Estuary, Chris Ranger's Cornish Native Oysters are about as rich in romance as seafood can be, says Louise Bell.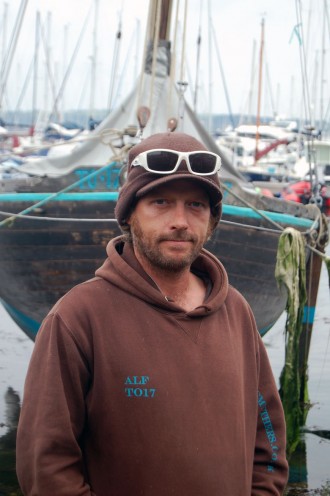 If you're looking for a little extra romance to go with your oysters, look no further than Chris Ranger's Cornish Native Oysters. Gathered under sail from the UK's last remaining wild oyster fishing grounds in the Fal Estuary, using hand-dredging techniques unchanged since the mid-18th century, each and every Ostrea edulis that Chris painstakingly drags to the surface is a true labour of love.
The oyster beds here were first seeded by the Romans, who recognised an ideal spot for shellfish when they saw one. The estuary has a mix of salt and fresh water, while the rainwater running off the steep sloping ground on either side carries with it traces of minerals from the soil, giving the oysters a distinctive coppery tang that acts as the perfect counterpoint to their creamy sweetness. Aficionados also talk of flavours of melon, lettuce and cucumber.
"The French are way ahead of us when it comes to talking about terroir," says Chris, "but we're catching up. The flavour of these oysters changes with the weather and with the tides. There's a really deep connection between the place and the product." Since 2013, the value of that connection has been officially recognised with the award of EU Protected Origin status; so only oysters caught within the Truro Port Fishery area and using traditional methods can be sold as Fal Oysters.
Chris himself has been fishing here since 2008, when he turned his back on his previous career in marketing and IT. He admits that it's been a steep learning curve, beginning with the painstaking restoration of his two boats, Alf Smythers and Shadow – which dates back to 1884, making her Britain's oldest surviving oyster boat. "I used to dream of making good money, buying a nice house," he says. "Now all I think about is keeping this fishery going, and keeping this traditional way of working alive.'"

The fishery is governed by strict rules. While Chris can use a motor-powered launch to get him out to his boat, once there, engines much be switched off and the boat allowed to drift where the wind and tide dictates, the only sound coming from the oars dipping into the water. Dredging hours run from 9am-3pm Monday to Friday and 9am-1pm on Saturday and are strictly enforced in order to protect oyster stocks. Everything is done by hand – from the rowing to the hauling up of the nets, weighed down with cultch and oysters, to the grading and purifying and sometimes even delivery to his customers, who include chefs Mark Hix and Richard Corrigan. It really is the ultimate in slow food.
Thanks to the warm summer in 2014, the fishing is – relatively speaking – easy at the moment. "The oysters have grown really well, and they're a great size," says Chris. "The downside of that is that because there are so many of them around, prices are down, and it's even harder to make a living. That's the harsh reality behind all the romance and nostalgia."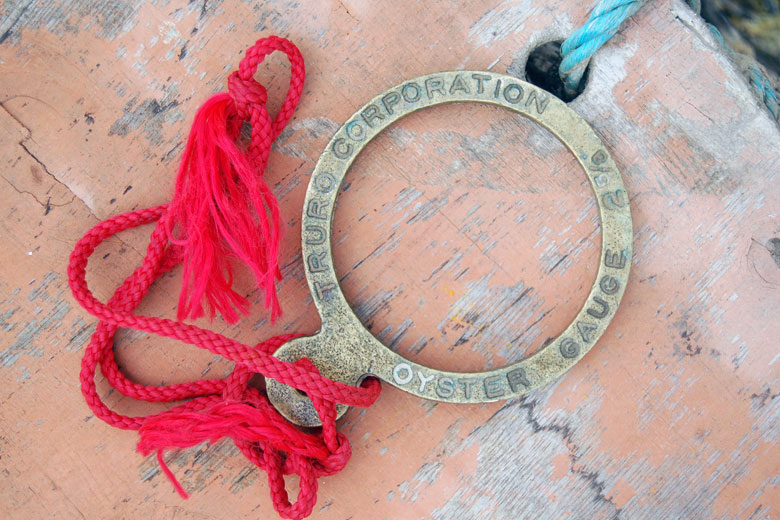 Chris's response has been to try to find new ways to bring his oysters to a wider audience – while capturing a little more of the value of this precious natural product for himself. His pop-up restaurant Ostraca, housed in an old shipping container, caters for festivals, parties and other events in Cornwall and beyond. Alongside oysters – during the season, of course – the menu features mussels from Fowey, and crab and lobster from the dayboats in Falmouth. To wash it all down, there's beer from Skinners in Truro and The Rebel Brewing Company in Penryn, whose Fal Oyster stout is made using native oysters and their shells, plus award-winning bubbles from Camel Valley, just up the way in Bodmin.
Chris and the rest of the Ostraca team will be marking this Valentine's Day with a special pop-up event near St Michael's Hotel in Falmouth. So how would Chris recommend his customers make the most of their oysters? "I like to keep it simple," he says. "You can't go wrong with a few drops of our home-made elderflower vinaigrette and of course a bottle of Camel Valley Brut for a real celebration of Cornwall."

To order Chris's oysters online, go to www.faloyster.co.uk 
Also See: