How to clean clams
1. Take a bowl of clean water. Add the clams.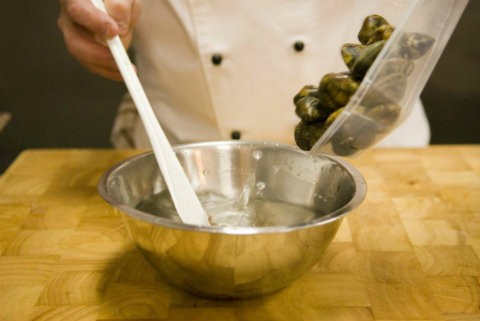 2. Stir the clams with a spoon so they knock against each other. This cleans the outside of the shell.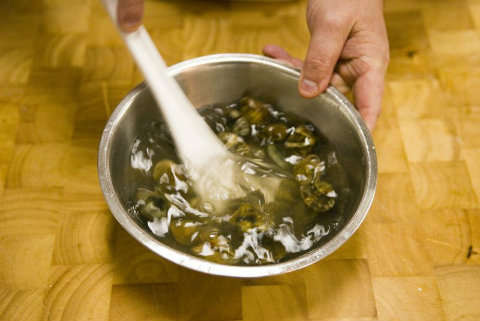 3. Remove from the bowl.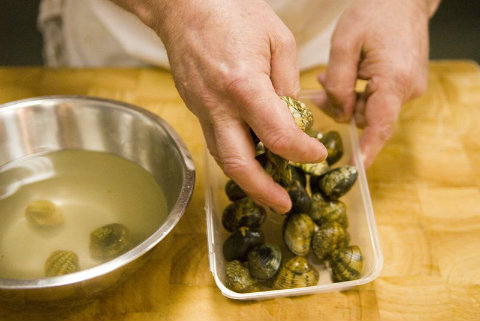 4. Rinse in fresh water. Discard any that remain open. The clams are now ready to cook.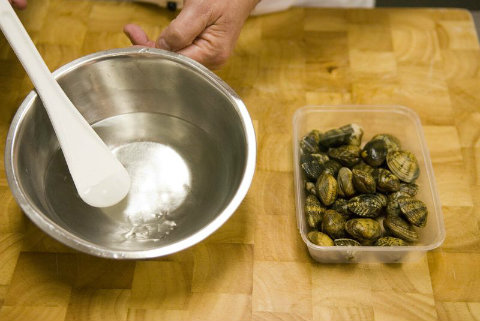 Also See: