How to steam fish
Steaming is a terrific way to get the cleanest, purest flavour from the very freshest fish. It's easy to do, incredibly healthy and can be a perfect vehicle for some exotic zing too.
As a new year begins, so too do many new healthy eating regimes. But increasingly we're realising that long-term gain is not about short-term pain. Rather than embarking on extreme diets that are a struggle to maintain, it's better to turn to regular, balanced and healthy – yet still tasty and satisfying – meals. The better they taste, and the more satisfied they make you feel, the less likely you are to backslide and eat more of the wrong things – not just in January, but year-round.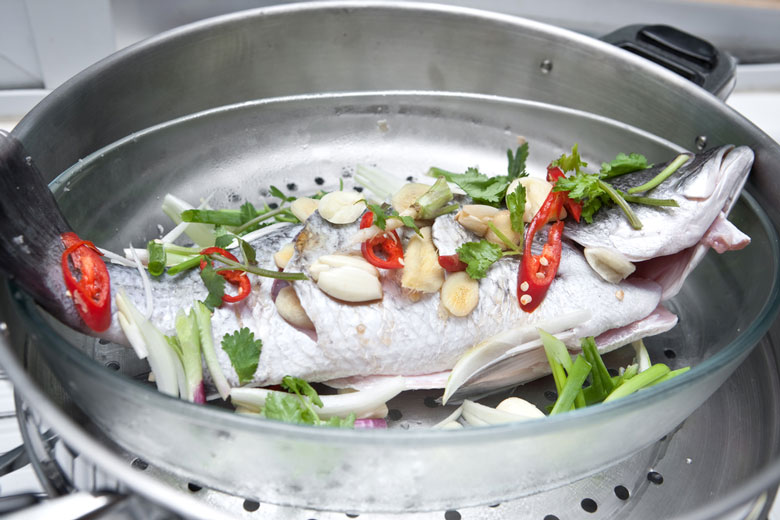 That's why now is such a terrific time to experiment with seafood. As numerous surveys show, we all know seafood is good for us. Better yet, certain kinds of fish have been shown to be unusually satisfying, or "satiating", keeping you feeling fuller for longer and making it much easier to keep your daily calorie count under control: click here to read more. Moreover, in the winter months, there's plenty of seafood variety, and so much is abundant and in top condition.
Of course, it's not just what we eat, but how we prepare it that counts. So this week we turn to super-healthy steaming. For years, steaming and poaching were somewhat tarnished by association with institutional food or bland convalescent cuisine: white bread "pap" broths and plain porridge, or even the dreaded arrowroot blancmange that was alarmingly fashionable in the Mrs Beeton era, after Florence Nightingale spoke so highly of the tropical starch in her Notes on Nursing. But not any more.
Twenty-first century steaming recipes are – quite literally – a different kettle of fish, thanks in large part to a growing Asian influence. A lightly steamed fish has a refreshingly pure, clean flavour that's far from bland, especially when livened up with a flash of lime, soy or chilli. (It can also be a real visual as well as a taste sensation, as this week's recipe demonstrates.)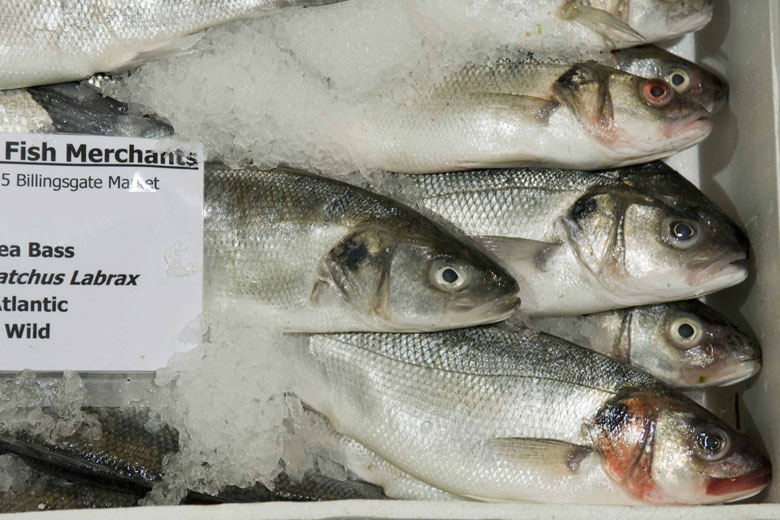 What's more, bamboo or makeshift colander steamers are easier to store than a lumbering old traditional fish kettle. They are also the perfect size to snugly take a couple of fillets, which can be cooked in no time, allowing you to go from fridge to feast in a few minutes.
Tempted? Then here's our complete guide to modern steaming.

1. Get the right kit
Steaming is an ancient and universal cooking technique, so equipment comes in all shapes and sizes; from Japanese serio steaming baskets and Chinese bamboo steamers, to elaborate copper fish kettles and modern, electric devices.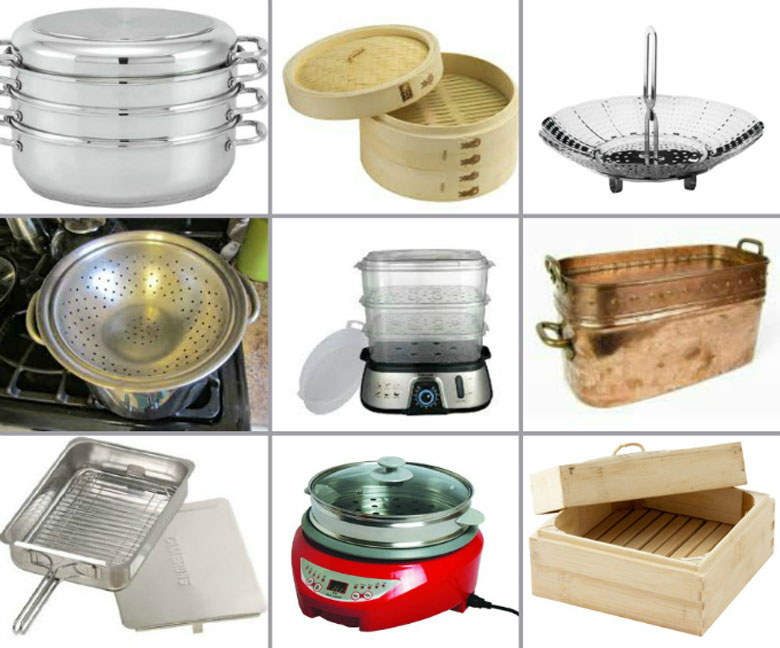 There is no right or wrong. A lot depends on what you're after. If you have a small kitchen, and intend to steam small fillets for quick midweek meals, then a collapsible petal steamer is a perfectly good choice.
If you have grander plans for regularly steaming whole fish, ideal as a dinner party showstopper, then a fish kettle with a removable rack or inbuilt trivet might make a good investment. We recommend always choosing a big fish kettle (60cm, not the 45cm models). You'll be less limited by the size of fish, plus the kettle is more likely to stretch across two rings on your hob. If you want to try out a fish kettle before taking the leap, then plenty of fishmongers and even some supermarkets are happy to lend them. As ever, eBay is a good second-hand source with some stunning vintage kettles usually available too.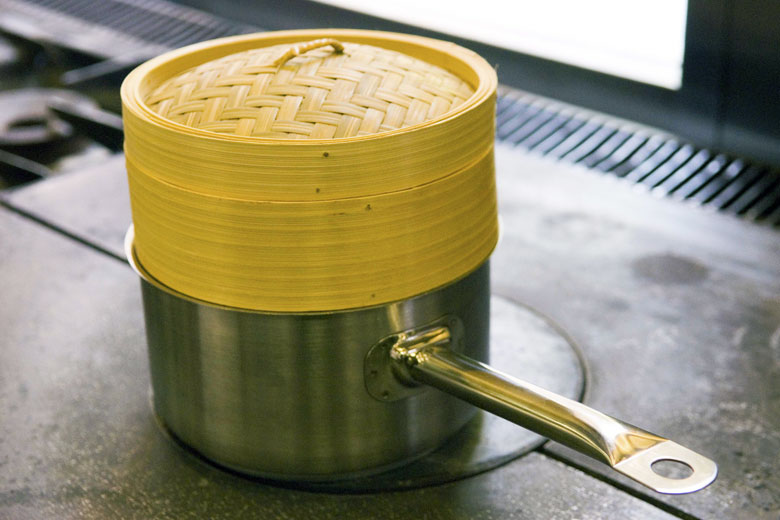 Different chefs have different preferences. Nathan Outlaw recommends a Chinese bamboo steamer, for example. However, if you don't have the right kit to hand, a little initiative will take you a long way. The key is finding a method that stops the fish from being in contact with the liquid, preventing it becoming soggy, but that still allows the steam to reach the fish.
Cunning contraptions can be made using a standard kitchen sieve or a colander, and Cameron stovetop hot smokers also double as steamers. Rick Stein's Seafood features a recipe for black bream sitting on an enormous bed of bladderwrack, which should work in just about any suitably sized covered saucepan: the seaweed elevates the bream above the surrounding water, so that, again, it steams, rather than poaches.

2. Choose your fish
Steamed fish must be fresh. Pan-frying or roasting can be forgiving, but steaming leaves nowhere for a past-it bit of fish to hide. If a fillet develops a yellow hue after steaming, then it's no good: the taste will be compromised, as well as the appearance. If you're steaming fish with white flesh, then the finished result should be pearly white too.
A good place to start is with small, boneless fillets. They will cook quickly, and evenly, and produce magical results with very little effort. Then move on to steaming whole fish. Bass, bream, brill, lemon sole, cod, plaice, ling and pomfret are all good choices. Turbot fillets are delicious, while the extravagant chef might want to attempt a whole fish in a turbotiere. Trout and salmon are both excellent traditional options too, and shellfish such as mussels, cockles and clams can also be cooked in a steamer.

3. Prepare for action
To make sure your fish doesn't stick, pour a little cooking oil on to a wad of kitchen roll and wipe the surface of your steamer. Alternatively, try wrapping the fish in a baking paper papillote, foil or even leaves: wild garlic, spinach or Savoy cabbage are all good options, depending on the season, and will impart a delicate flavour during cooking too. Traditional Asian recipes might require banana or even lotus leaves, which can be bought fresh from specialist shops. Dried versions are also widely available, and can be easily rehydrated by soaking them in warm water.
If you're using a whole fish, then it should be prepared as usual – gutted, washed, descaled and trimmed – which any good fishmonger will do for you. Lots of recipes advise stuffing the fish cavity with herbs or spices. Remember that timings for steaming are usually shorter than baking though, so ingredients will act differently. While a slice of lemon stuffed in a baked bass will turn sticky and jammy, it will be far fresher when stuffed in a steamed fish.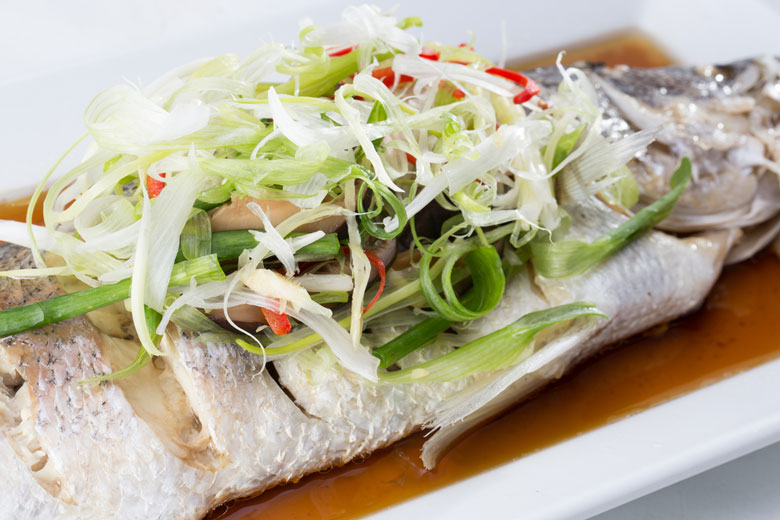 Coriander, ginger, chilli and spring onions are all popular options, and quick-to-cook vegetables such as pak choi or spring greens can also be added to a fish parcel before it's steamed.
Most recipes require water for a clean, quick steam, but it's not uncommon to use a flavoured liquid: it will infuse the fish with flavour and fragrant notes, and the steaming liquid can subsequently be turned into a sauce or jus.
Hugh Fearnley-Whittingstall calls this "steam-braising" and suggests water enhanced with a splash of wine, beer or cider, or a stock that's been heavily infused with herbs and spices. His River Cottage Fish Book has recipes for "steam-braised ling with thyme and lemon" and also "steam-braised zander with juniper and bay". Both are delicious.

5. Timing is everything
For quick and easy steamed fillets, Nathan Outlaw recommends just 8 minutes for 200g medium-thick fillets. Another common method is to calculate the cooking time at 10 minutes per inch of thickness.
A widespread misconception is that steamed fish should be cooked "until it flakes". But ideally, the steaming should finish when the fillet has turned opaque, but is still – just – resisting flaking, because it will carry on cooking even when removed from direct heat. So it should be served straight away – try to have all the vegetables and any garnishes or sauces already prepared. If there's a 5-minute gap between taking the fish off the heat and serving, it could tip a small fillet from firm perfection to over-cooked sogginess.
A good test with whole-steamed fish is to poke a skewer deep into the centre of the fish. Leave it there for 10 seconds. Then pull it out and press it against your hand – it should feel hot.