Roots and spices
Sumayya Usmani casts a shimmering new light on Pakistani cuisine with her debut cookbook, Summers Under the Tamarind Tree. Rachel Walker talks to her about growing up at sea and the Scottish seafood she now uses instead of the Karachi catch of her youth.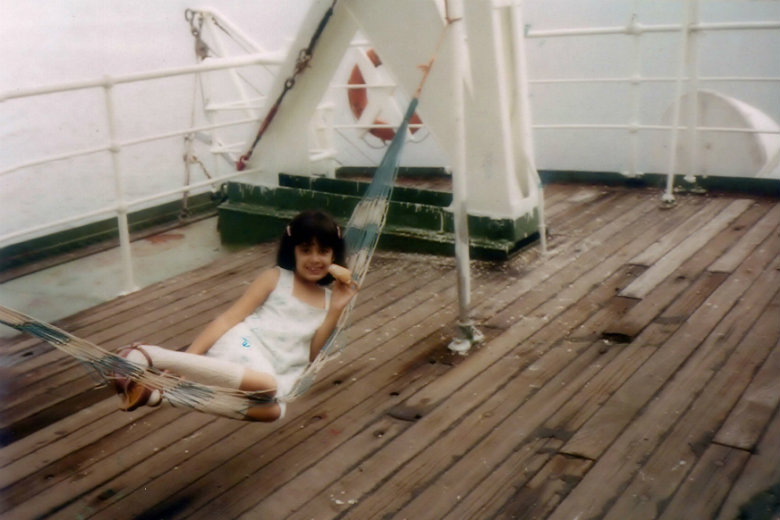 While writing for Fish on Friday over the last couple of years, I've been lucky enough to interview lots of seafood chefs, many of whom grew up near the sea. They talk of their mother's seafood broths and summers spent crabbing, and how choosing and preparing fish has become second nature.
But Sumayya Usmani, who has just published her debut cookbook, Summers Under The Tamarind Tree: Recipes & Memories From Pakistan, outdoes them all. She didn't just grow up the sea, but on it. "My dad was a merchant mariner," she explains. "He was the ship's captain, so he had the privilege of travelling with his family. "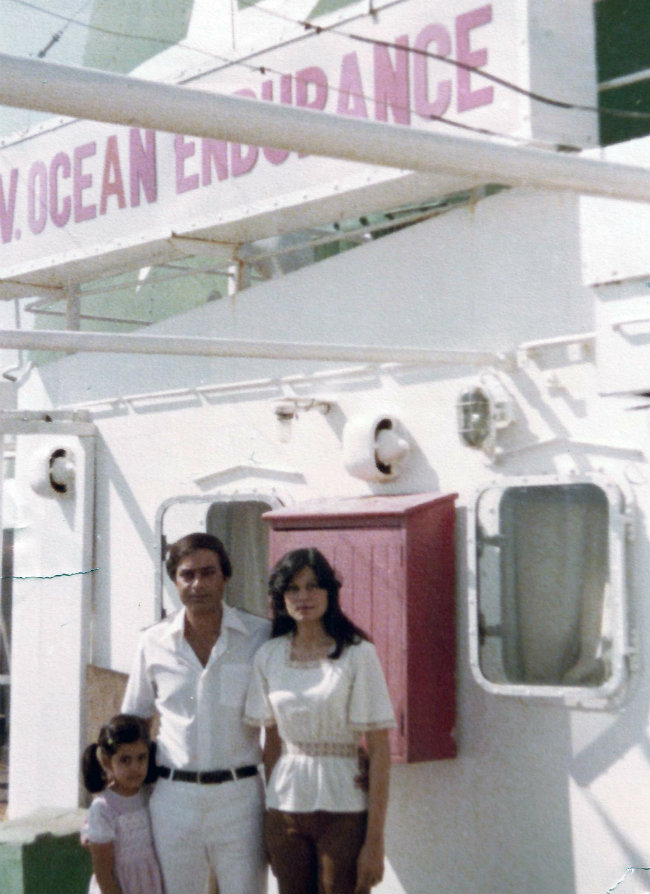 She tells me about her extraordinary upbringing as the only child on board: her father taught her lessons and she wiled away the long afternoons helping her mother prepare seafood biriyani and other Pakistani dishes, cooked on the single electric hob in their family quarters.
She developed an interest not only in the kitchen, but also in the storerooms. She remembers the ship's enormous freezers, in which whole goats hung. The fish, however, was fresh. "I remember catching the flying fish that leapt on to the ship's lower deck, quickly coating them in salt and crushed red chillies, and flash-frying them," she says.
Sumayya's nautical childhood came to an end when she was eight. She moved with her parents to Karachi, where her father retrained as a lawyer. "It was the first time that I'd really lived on land," she says. "I went to a proper school and I reconnected with food." She learned about ingredients that were fresh – their origins and their seasons – rather than items that were frozen or dried and kept in long-term storage. Her love for cooking became ever more deeply entrenched, as the rootless, rather solitary start to her life turned into a golden time in a bustling home, as part of an extended family who all found enormous joy in food.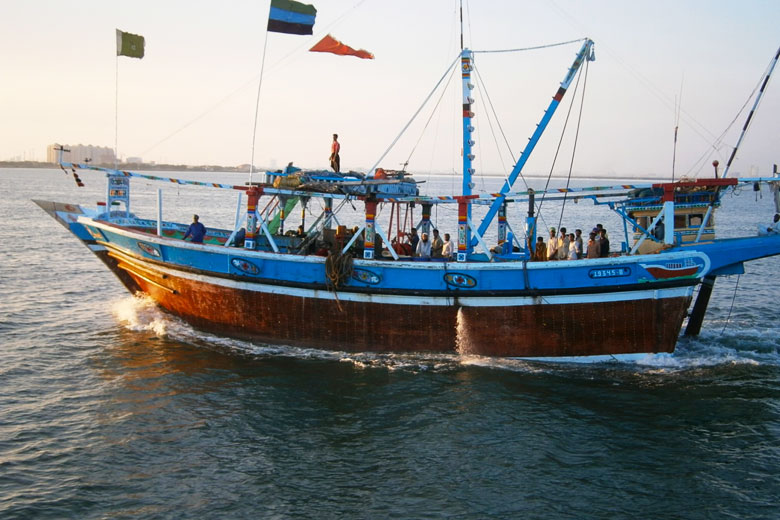 These were the summers under the tamarind tree of her book's title, her family celebrated in the names of the recipes: Mummy's whole fish, Dadi's turnip kebabs, Nani's salted lemon preserve. The tree itself grew in her grandmother's garden. "I spent so much of my youth under its branches and lounging on the cool earth above its deep roots," she recalls. "The tamarind certainly wasn't the most attractive fruit in the garden, but its sour flavour was always the most inviting to me as a child."
She spent plenty of time in the kitchen too. "I would watch my grandmothers, mother and aunts cooking," she says. "I learned authentic family dishes by smelling and tasting food, rather than from recipes that were written down." Her book has that same sense of sharing: passing on recipes along with stories and memories, in the same way that they were passed on to her, and to generations before her.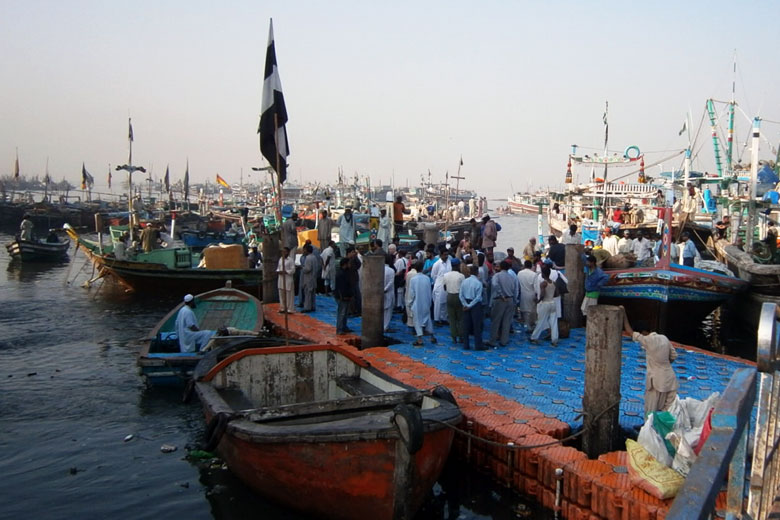 Sumayya uses these recipes to help her define Pakistani cuisine, which is far more subtle and nuanced than conventional curry house cooking. It utilizes many traditional techniques, such as bhagar (tempering), dhuni (smoking) and galvat (tenderising), all of which Sumayya explains in her introduction along with shortcuts to making homemade ghee, plus a comprehensive list of masala blends and their different uses – very handy.
Her book also brings home just how varied and extensive Pakistani cooking can be. In addition to recipes for mutton chops, curries, keemas and kebabs, there is a whole chapter dedicated to delicately spiced and fragrant seafood dishes. On reflection, that's not surprising: Karachi has both the Arabian Sea and the Indus River on its doorstep, so fish in all its local varieties were daily ingredients when Sumayya was growing up. "Karachi is Pakistan's largest port, she says. "So a lot of the city's activity and recreation, not to mention its food, revolves round the sea."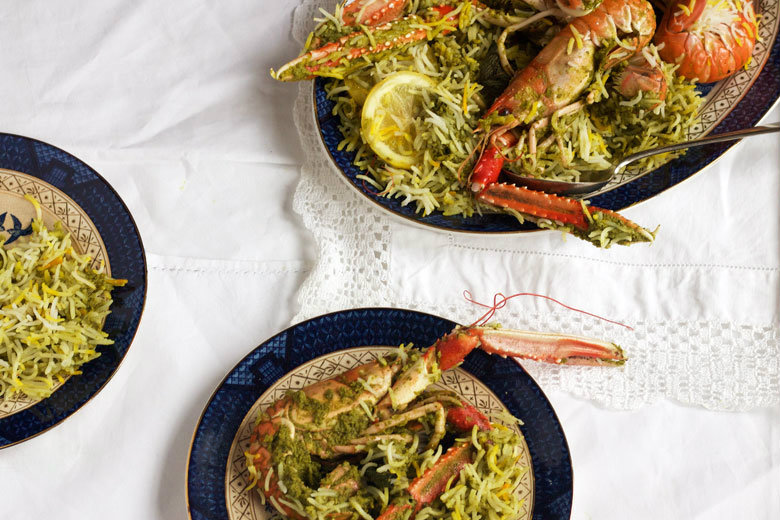 "Most coastal-living Pakistanis buy seafood fresh from the bazaar, where fishermen sell their catch in the early hours," she explains, adding that another popular option is the fishermen's home-delivery service. "That might sound like a luxury, but it's the best and most cost-effective way to get the finest seafood. Large jute baskets filled with ice are topped with fresh, seasonal fish, gutted and prepared to your own liking, then delivered to your house directly."
Lots of Sumayya's seafood recipes are inspired by coastal adventures from her youth. There is a recipe for spicy crabs, recalled from her weekend night-fishing trips to Karachi's Kemari Jetty with her teenage friends. There is the squid, mussel and prawn biryani that Sumayya says transports her "to the silver sands of nearby Seaview Beach", where it would often be her picnic. "I would devour it with my hands while enjoying the afternoon sun," she says.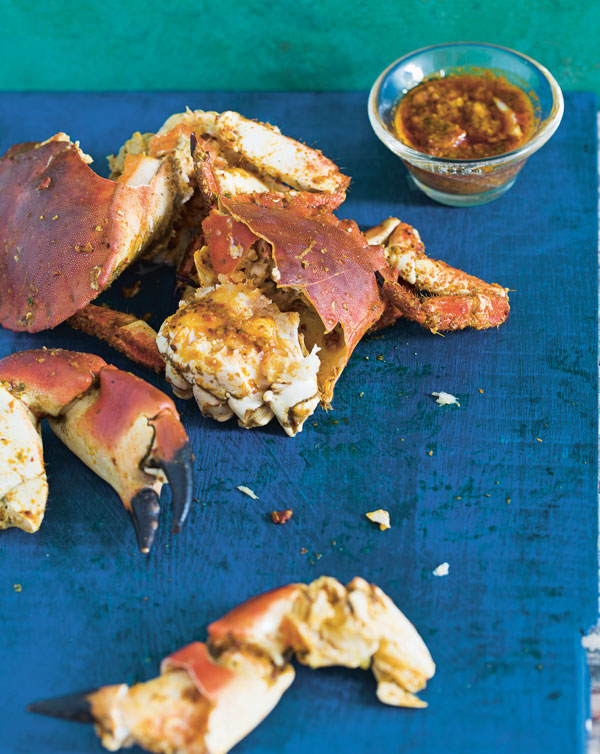 But it wasn't until she moved to Britain that Samayya was inspired to document the Pakistani cuisine that she had come to know so well. After following in her father's footsteps and becoming a lawyer, she got a job at a law firm in London, where she was surprised at the food she encountered. "I was struck by the fact that despite a large Pakistani diaspora, our cuisine never really found its individual voice," she says.
So she began writing a blog, My Tamarind Kitchen, and teaching Pakistani cuisine from home, sowing the seeds for her book. Once she landed a publishing deal, she left law for good and moved to Glasgow to focus on writing full-time. She hasn't been there long, but it's clear that she already feels at home.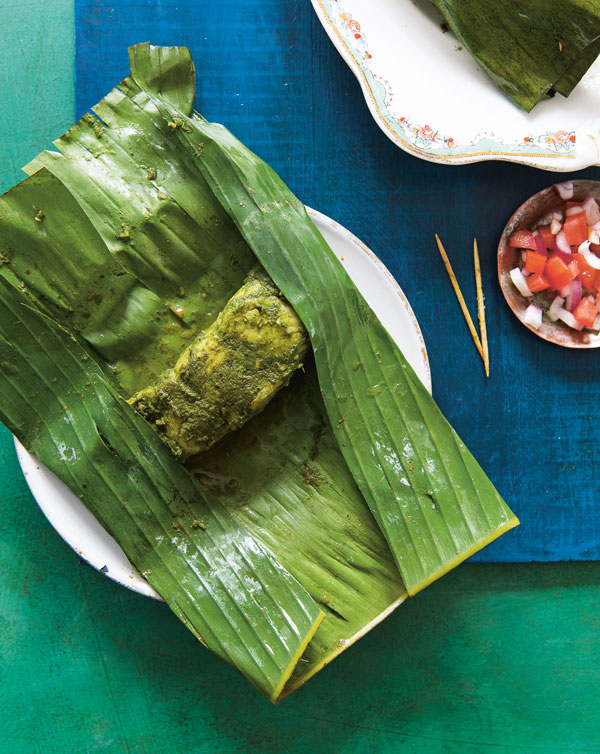 "I love Scotland, the people, the produce," she says. She's already found a couple of great fishmongers that she can rely on when developing seafood recipes. "The fish of Karachi are obviously very different to what we have here," she says. But she's having fun making it work and finding accessible substitutes for traditional ingredients.
She uses local mackerel to replace the oily fish found in the Arabian Sea, for example, while langoustines make an appearance in her picnic biriyani. She even has an answer to Glasgow's traditional fish supper in her Lahori fish recipe, which uses a combination of rice flour and rice water, spiked with turmeric, cumin, carom and chilli, to coat local haddock fillets. It might sound curious, but her Glasgow-Karachi fusion cooking makes a surprising amount of sense.
---
Summers Under The Tamarind Tree: Recipes & Memories From Pakistan, Frances Lincoln, out now.