How to forage for seaweed
When she moved to farflung South Uist in the Outer Hebrides, Fiona Bird became an expert in foraging for and cooking with seaweed. Rachel McCormack meets her and picks up some tips.

By the time I get to Fiona Bird's house on South Uist I feel that time has already slowed down. I get on a tiny two-carriage train travelling from Glasgow to Oban and, even at the height of tourist season, it is less than half full and backpackers of various nationalities get off at stations that seem to be surrounded by nothing but trees and lochs.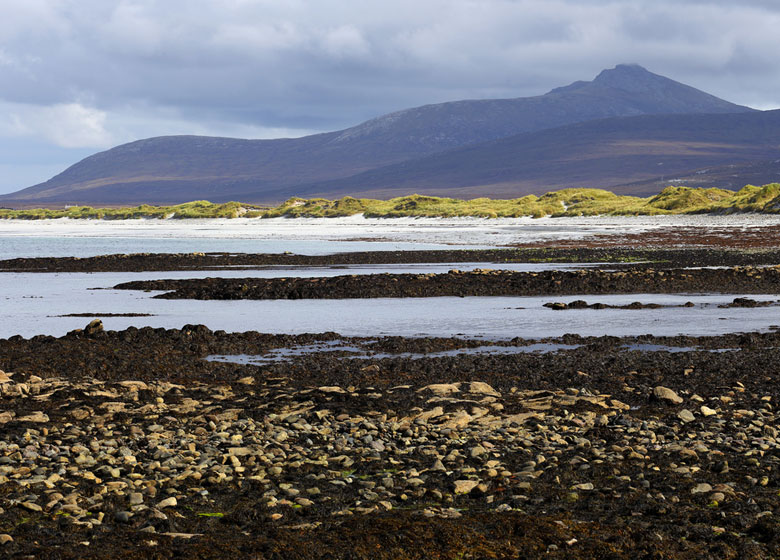 Once in Oban I have a couple of hours to wander round its bookshops, deli and wineshop while avoiding the tartan tat on the pier and attacks by greedy seagulls. I board the Lochboisdale ferry and sit for a further five hours going across a mercifully calm sea where the small bar has decent malt whisky at a good price and the bookshop is full of cheap chocolate and books on the Highlands and Islands.
I finally get to Fiona's house a mere 12 hours after I have left my mother's house in Glasgow and the first thing I notice is lack. There is a lack of noise, a lack of light and an awful lot of peace. She lives in what had been the island's convent: the recently retired nuns moved to the mainland and her husband, installed as the island's doctor a few months previously, moved in. After more than two decades of threatening to give up his practice in Angus, on the east coast of Scotland, her husband finally did it and they moved here.
A great lover of island life, Fiona did find the food a bit of a challenge. South Uist has one small supermarket that is dependent on the ferry for its produce. The infamously strong winds in the Outer Hebrides often cause ferry disruptions and so the offerings in the shop, especially when it comes to vegetables, is often lacklustre. "We had a large garden in Angus and I was used to growing my own vegetables, Fiona tells me. "You can get vegetables from crofters in the summer – the problem was that in the winter there was nothing but the supermarket."
A mile's walk from Fiona's house is a fabulous isolated beach. It's across an empty golf course, which doubles as pasture for cows in the winter, and over a hill. Even on a grey cloudy day it's one of those Hebridean beaches that could double as an exotic Caribbean island if it wasn't for the wind cutting you in half.
It is this beach at Askernish to which Fiona owes her love of seaweed. She had always enjoyed foraging outdoors in Angus, but here in Uist it took on a greater sense of urgency, and seaweed became her new obsession.
"The thing about seaweed is that it's available all year round and there is so little here on Uist in the winter," says Fiona. "Seaweed gives you such a variety of textures and flavours and you can add it to almost any dish. It has been the saving of my cooking here!"
Interestingly, while foraging is something that is "bang on trend" in the UK right now and urban chefs all try and out do each other with their "found" food, it isn't something that islanders do.

"The thing is," explains Fiona, "foraging for and eating seaweed is associated with times of real poverty for islanders and is something that is deeply ingrained into the collective memory. Almost none of the islanders would ever chose to eat seaweed for that reason, so most of the things I learned about seaweed I learned from trial and error or books or people from outwith Uist."
Her love of seaweed led her to write the recently published Seaweed in the Kitchen by Prospect Books. If there ever was a bible for learning about how to identify, forage for and cook with seaweed this is it. Fiona's mission is to get all of us with access to the coast to learn how to pick and cook with seaweed and to fall in love with the entire process as she has, and I have to say, my scissors are at the ready.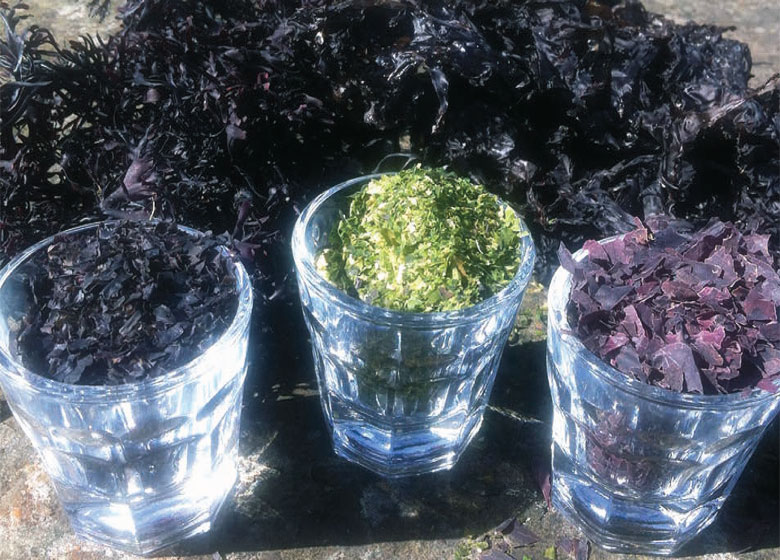 Fiona's essential guide to foraging seaweed
1. Make sure the beach you are foraging on doesn't have pesticides from a farm running into it, or a sewage pipe.
2. Pay attention to your tides, the best time to forage is after a Spring Tide, which is when the moon and the sun are in line. This occurs once a fortnight and you can easily check it online.
3. Forage for seaweed at low tide. The difference between low and high tide is 6hrs 12 1/2 mins, so low tide may not necessarily be at a particularly convenient time – but that is when it's best to forage.
4. Don't pick anything floating in the sea.
5. Don't pick anything above the high tide mark.
6. Lettuce seaweed likes quite fresh water but always pick it below the tidal mark, preferably in a rock pool.
7. If the seaweed you are picking has roots, cut the seaweed with scissors and leave the hold fast (roots).
8. Don't pick in just one area: make sure you move about in different areas as this is the most sustainable way to forage.
9. Remember that you are foraging seaweed for your dinner table, not the entire street: just take as much as you need and will use.
10. Don't forget to have fun! This is a great free way to gather food and enjoy yourself with family and friends – just make sure you follow the other tips.
And finally, if you like the idea of cooking with seaweed, but don't fancy foraging for it, you can now find it on the High Street. Mara Seaweed is available in Marks & Spencer and fresh and dried seaweed from The Cornish Seaweed Company is available in Tesco. You can also buy from these and various other suppliers – such as Just Seaweed's Iain Mckellar, who been harvesting and selling seaweeds since 2007 from the Isle of Bute – online. You may well be able to get your local fishmonger to source some for you – just ask.

What to look for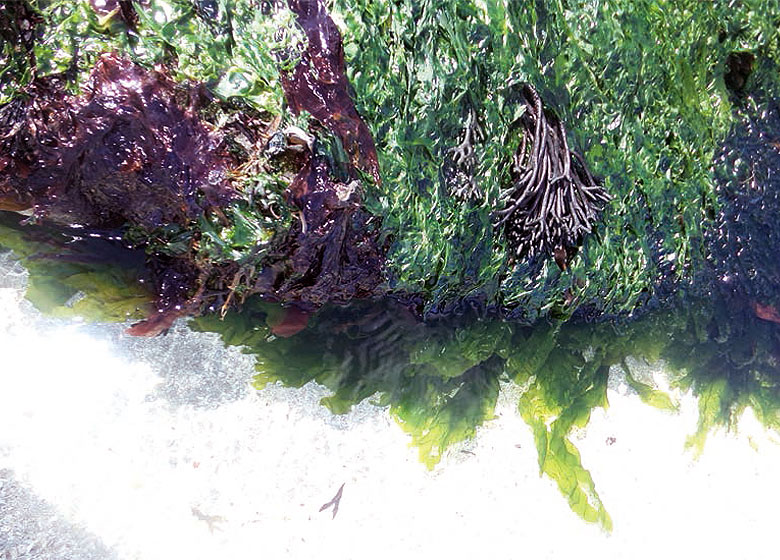 Sea lettuce: Best picked in rock pools below the tidal zone, it's so called because it looks very similar to garden lettuce but is an even brighter green (pictured above, mixed in with laver, red, and velvet horn, olive). It's great steamed or stuffed like vine leaves or cabbage parcels.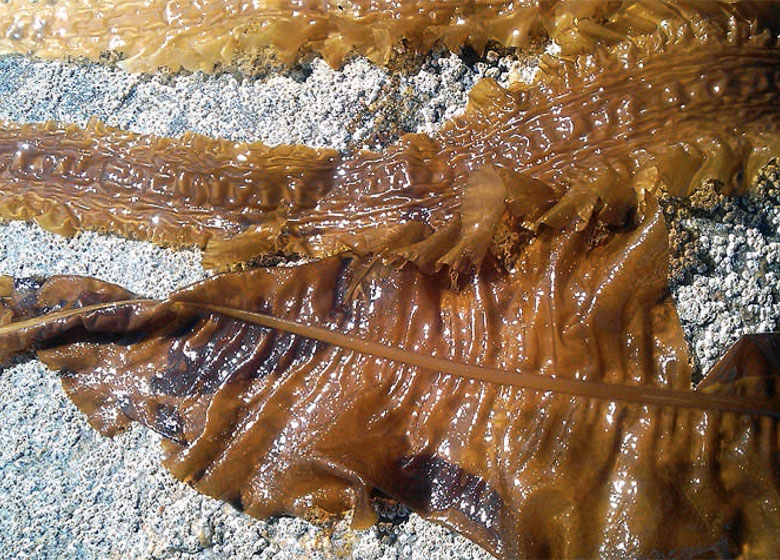 Sugar kelp: Found in sheltered areas, sugar kelp (pictured above with dabberlocks underneath) is really long and wide and brown but turns a beautiful emerald green when boiled. It responds well to long slow cooking for stock as well as being chopped and roasted.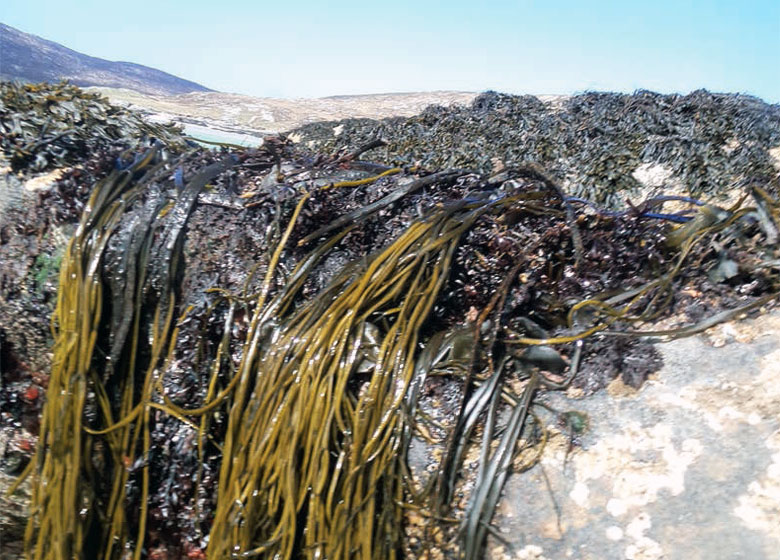 Sea spaghetti: Now available in supermarkets, it looks like floating pasta when hanging from rocks and is excellent as either a replacement for pasta or served with spaghetti.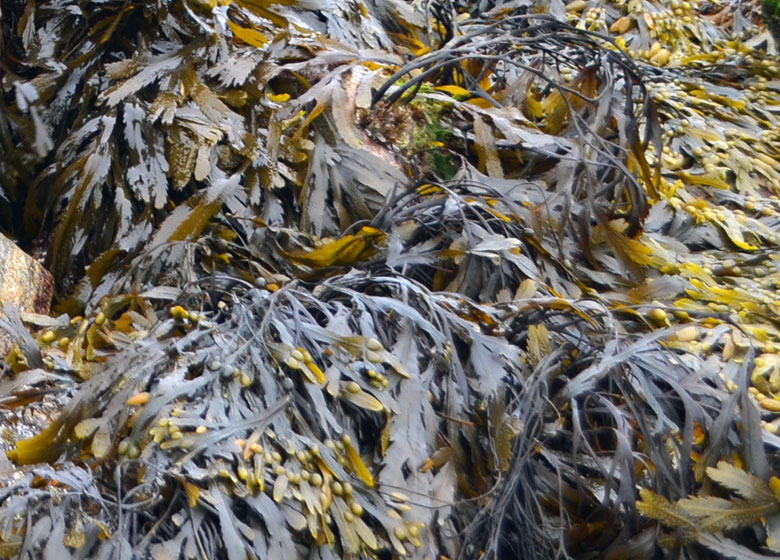 Bladderwrack: This is the black seaweed with that kids all love to trample on to pop the air pockets. It's great dried and then used as a seasoning or in a stock.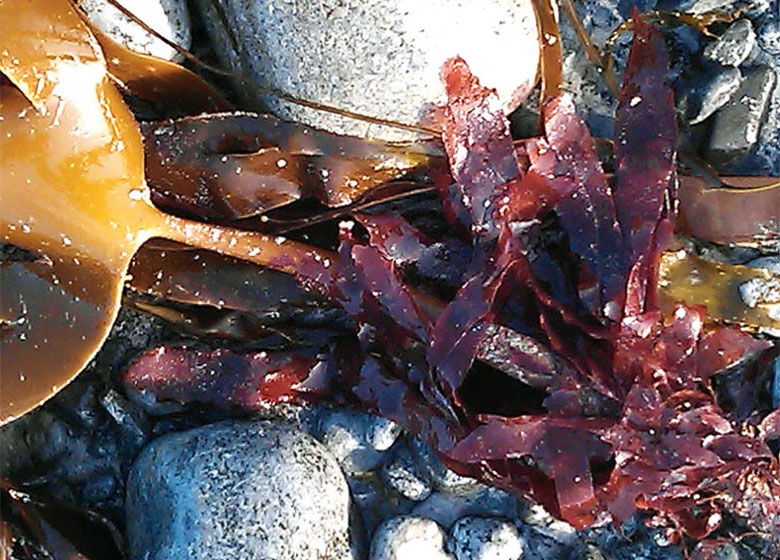 Dulse: Adds smoky, anchovy notes in meats, and is delicious cooked in butter with salmon, or with stir-fried greens, such as spinach or kale as a combination of iron-rich flavours.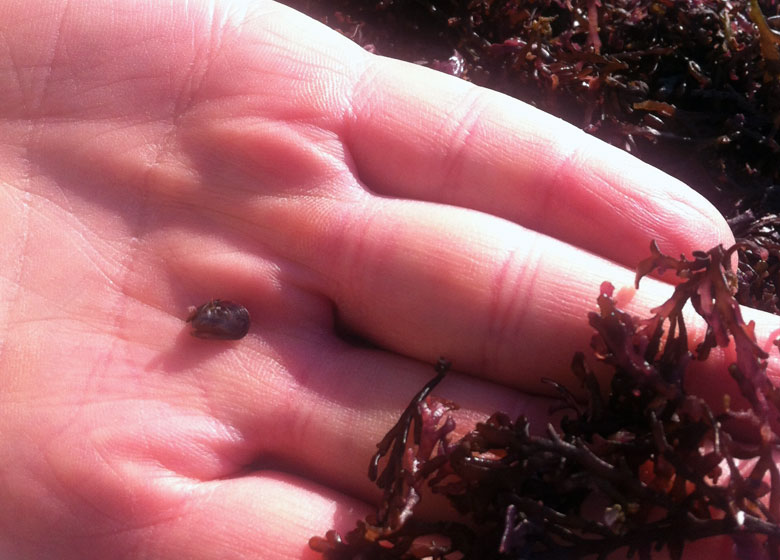 Pepper dulse: Sometimes called the truffle of the sea. Think cracked pepper with notes of garlic and salt.
---

Rachel McCormack is a food writer, broadcaster and cooking teacher. She runs regular Catalan and Spanish cooking classes, and writes on everything from whisky distilleries to doughnuts. She is a regular panellist on BBC Radio 4's The Kitchen Cabinet. Her website is rmccormack.com
Also See: