Wild about whelks
Mike Warner makes the case for a Great British gastropod that's sadly under-appreciated over here, but much prized on the Continent and in the Far East. Time for a rediscovery?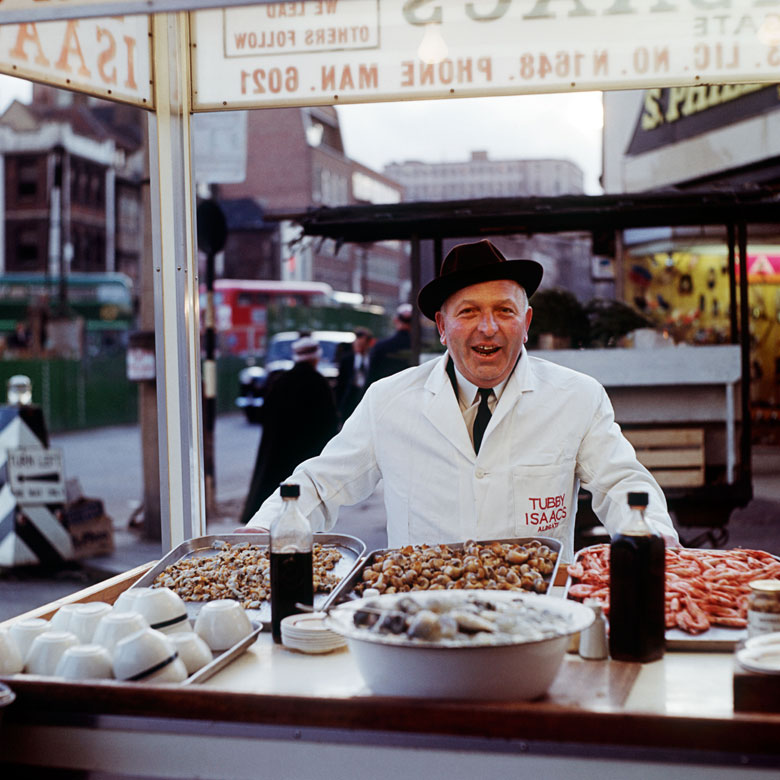 There's something rather British about a whelk. Served with lashings of vinegar and white pepper, they're still a popular seafood snack in kiss-me-quick seaside towns. But you don't seem them much elsewhere these days. Even in their traditional heartland of London's East End, they're on the wane: witness the closure in 2013 of the legendary Tubby Isaacs stall in Aldgate, which had been serving up whelks and jellied eels for almost a century. (That's it above, back in the 1970s, when Solly Gritzman was at the helm.) While its bivalve cousins, such as the clam, mussel and oyster, are offered in restaurants everywhere, the firmer, earthier whelk is all too often overlooked.
It's been like that for as long as I can remember. When I was growing up in 1970s seaside Suffolk, I only really knew whelks as bait, skewering them on to countless longline hooks ready for fishing off the coast of Felixstowe and Orford – rich grounds then that yielded a steady seasonal supply of skate, whiting and particularly fine cod, which could weigh up to 20lb apiece. Whelks did the job handsomely: not only did the prized cod love them, but their firm texture kept them on the hook. All in all, a much better bet than the imported squid used by artisan inshore fishers today.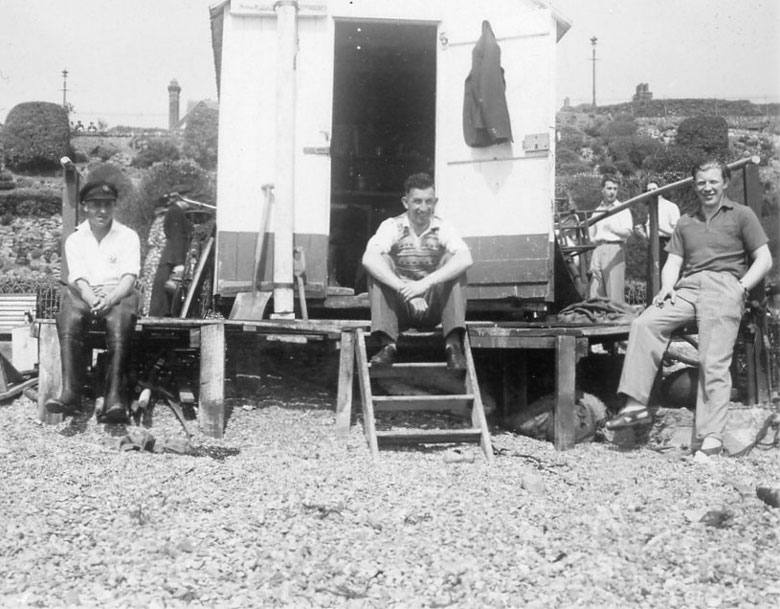 We hardly ever actually ate them. Dougie, my fisherman mentor, sold a few live (strangely, he refused to cook any shellfish he caught) from his hut on Felixstowe's prom in a measure known as a "wash". (That's Dougie outside his hut in the picture above: he's on the left, with my father in the middle and godfather on the right. This must have been taken in the 1950s – before my fishing days, or even my existence!) But it was really only the Chinese restaurant in the high street that ever bought them in quantity for food.
I enjoyed catching them, though. We used traditional inkwell-type whelk pots made of tarred rope fixed to a heavy metal base-plate, fished in "shanks" or "fleets" of 20 or so with a flagged marker buoy at either end. My job was to sort through the catch, picking out the whelks and discarding the various marine flora and fauna, reserving any hermit crabs I found as bait for my own fishing trips – my perk of the job.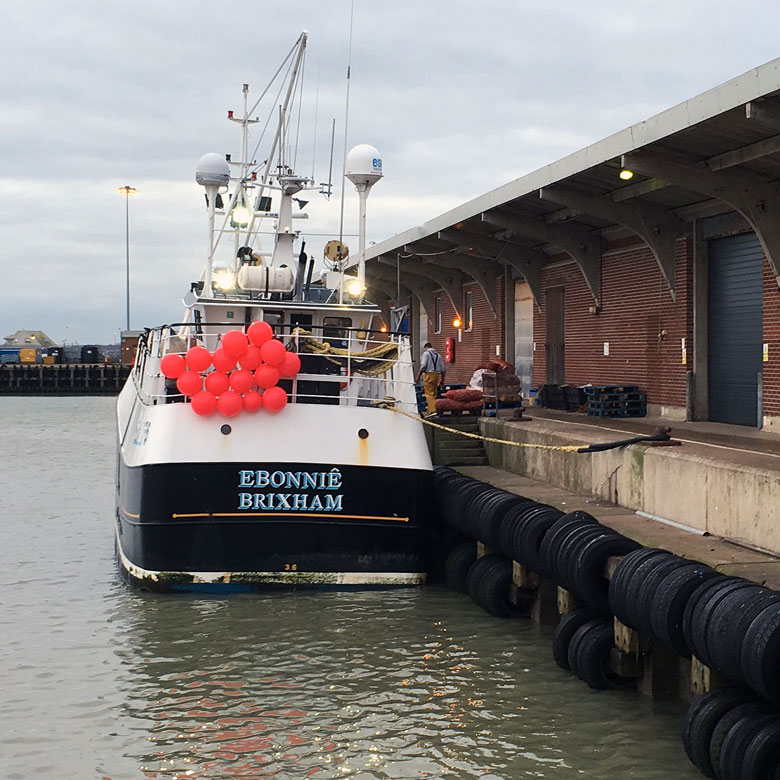 Today, whelks are still very much in vogue as a commercial catch, with more than 10,000 tonnes landed a year by day boats and larger vessels. I caught up with one such boat, Brixham-based Ebonnie, as she was making her seasonal changeover from crabbing off the Dutch and Danish coasts to whelking on the numerous banks that lie about 40 miles southeast of Lowestoft. Boasting a fishing capacity of 1600 modern polythene pots, Ebonnie shoots strings of 100, hauling them once a day and moving steadily across the ground to new patches.
"This allows the ground to recover and be repopulated," says Matt Harding, her skipper, Brixham born and bred. The daily routine involves shooting, hauling and grading the whelks over a stainless steel riddle, then bagging, weighing, rebaiting and reshooting. A normal trip last around three days: the work can be hard, but rewarding – at least when the whelks are feeding, which is not always the case.
Tide and weather make a big difference, says Matt. Pick the wrong time and the whelks will stop feeding and bury themselves in the silt. Matt clearly gets it right on his next trip and later in the week I watch bags and bags of washed and graded whelks being swung ashore on to Lowestoft's Fish Quay, to be stacked on pallets and tugged by hand truck to the waiting transport.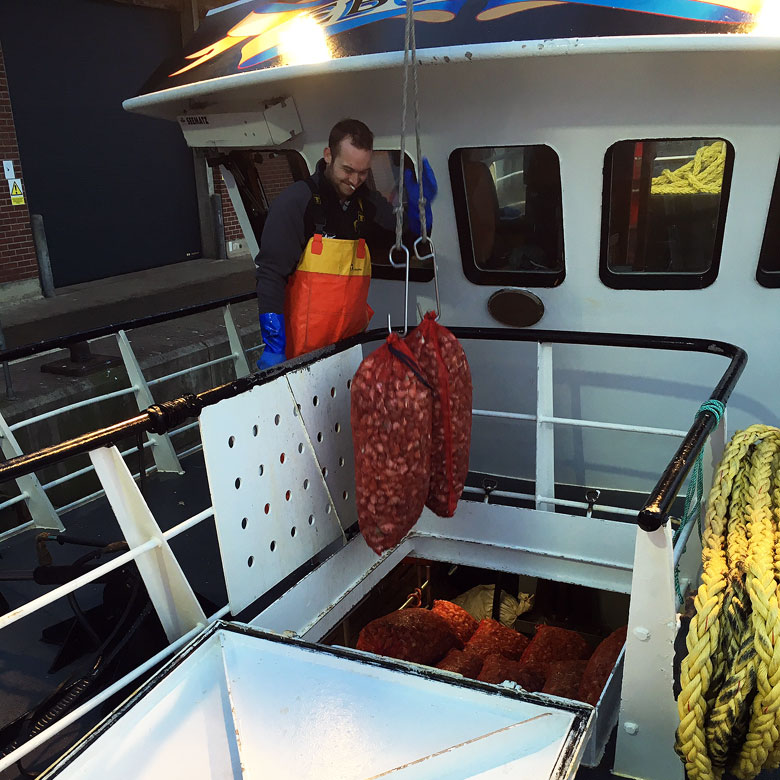 So where are all these whelks going? Overseas, mostly. Many go to the Continent, where the French love them. "Just look at a French assiette de la mer and there you'll find the sweetest tasting little whelks, with a tang of saline. They're as good as you'll get," Mitch Tonks tells me. "We've pretty much forgotten how to eat them here, but the French fishmongers know how to select the quality specimens and you'll find them on most markets."
The other major destination is the Far East, where the whelks' texture and consistency make them a fine substitute for the warmer water conch species, now rare and fiercely expensive as a result of overfishing. Japanese and Korean chefs in particular prize our whelks, I'm told by Roy Cunningham of Macduff Shellfish, which is the biggest player on the European wild shellfish scene with 130 years' experience in the trade.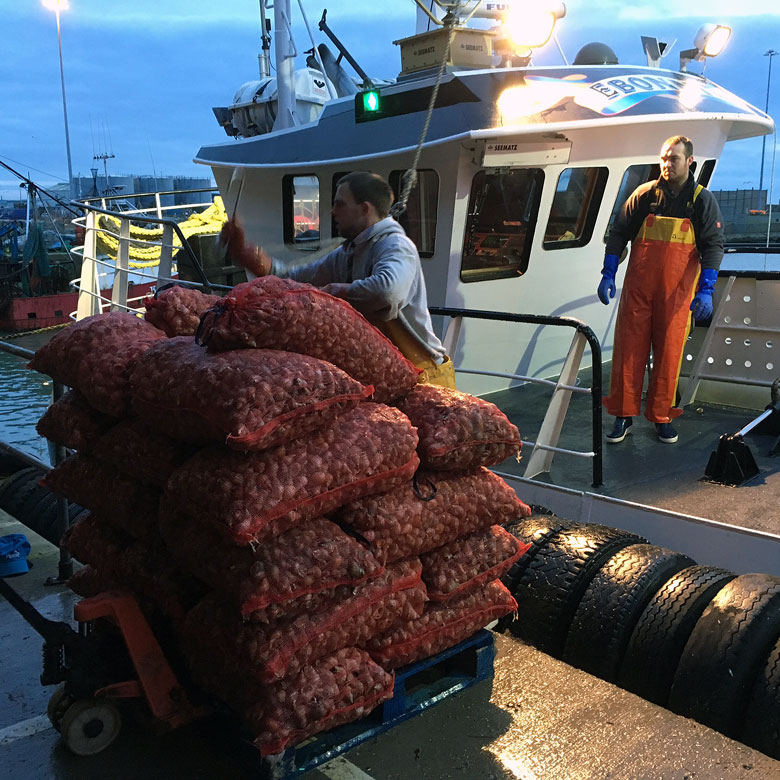 Roy is keen to point out there won't be any overfishing of whelks if he can help it. Although a non-quota species, whelks procured by Macduff are all sourced from species that are abundant and fished sustainably and responsibly using low-impact methods, ensuring viable fisheries for the future.
Macduff is the buyer and processor of Matt's catch, which, like so many, is destined for export. Once landed and loaded on to Macduff's refrigerated transport, it will be whisked off, stopping at various ports and collection points around the coast, before ending up at Mintlaw, just inland from Peterhead, Britain's premier port, on the Scottish Buchan coast. Here, in a state-of-the-art factory, the whelks are first cleaned, then cooked in a giant pressurised steam cooker, mechanically shucked and finally inspected by hand, before packing and freezing and heading off overseas.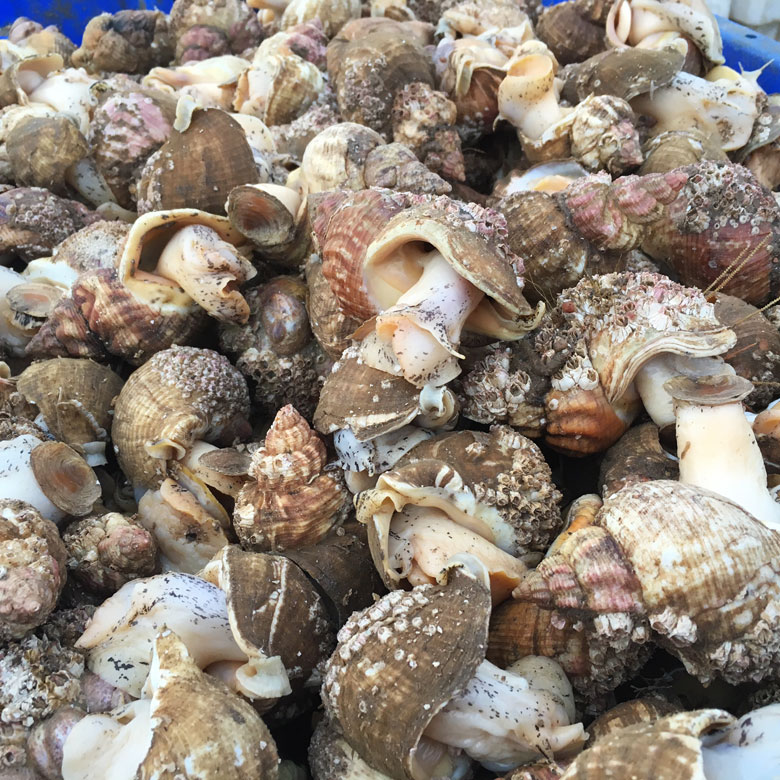 Plenty of whelks do stay in Britain, however, as a quick call to my friends at Mick's Eel Supply on Billingsgate Market confirms. They prepare a tonne a week, all cooked and shucked by hand. Some indeed go to the remaining East End and seaside seafood stands; others go to the capital's Chinese and other Far Eastern communities, who prefer the larger specimens. Some even consider them an aphrodisiac, making the whelk an inexpensive rival to the oyster on Valentine's Day.
So how would a 21st-century seafoodie go about enjoying a couple of dozen, freshly cooked whelks? Well, given that they're essentially l'escargots de mer, I think the best way to enjoy their special texture and flavour is to sauté them in an intensely garlicky beurre noisette as in this Mat Follas recipe. It makes an excellent entrée and has gone down well, especially among the members of my family with a penchant for snails. The thought makes me quite fancy making my way to Lowestoft again, baiting my own two traditional pots and heading out to sea.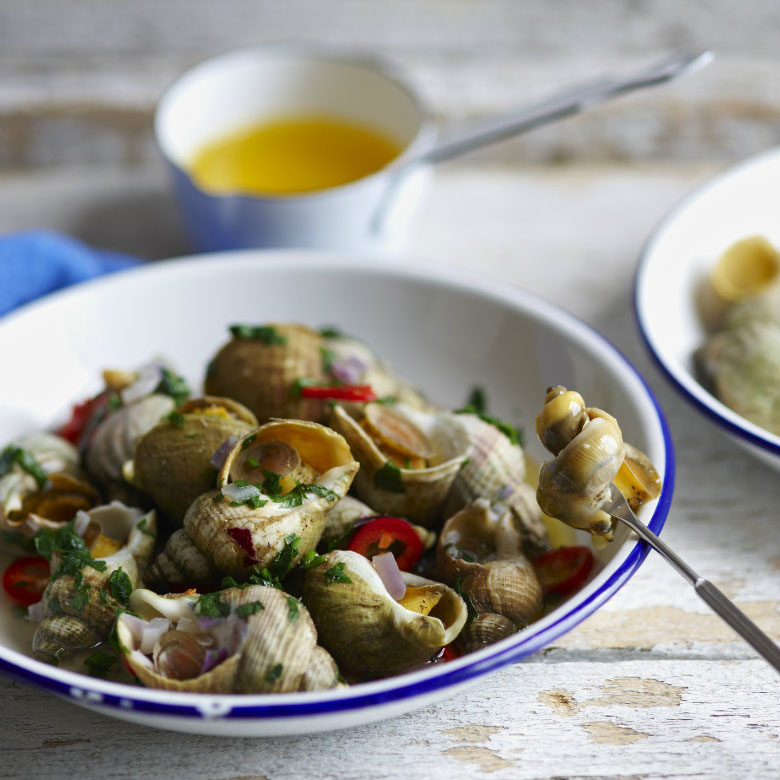 ---

Mike Warner is an ardent seafood fan who blogs at A Passion for Seafood. He is based in Suffolk and finds inspiration from the diversity of life in Britain's inshore and shallow seas. Mike is a supporter of the under-10m fishing fleet, advocate of sustainably caught fish and shellfish, and fount of maritime knowledge.

Also See: