Buying from a Fishmonger: A Beginner's Guide
Buying from your local fishmonger can be one of the best ways to tap into the incredible range of seafood the UK has to offer. Our fishmongers are master craftsman, creating delicious fillets and cuts of fish and bringing expert knowledge on the best ways to cook and prepare all sorts of seafood. However, for those who have never done it before, shopping in a fishmongers can seem a bit intimidating: what do I ask for? How much will it cost? What if I don't know what I want? If this sounds like you, fear not, here at Discover Seafood we have put together a beginner's guide to shopping with your local fishmonger.
1. Find your local fishmonger
Use our Discover Seafood map to find your nearest fishmonger, just type in your postcode on the search bar on the home page and explore the list generated to find your perfect match, you can check their website, social media, opening hours to find the right place for you.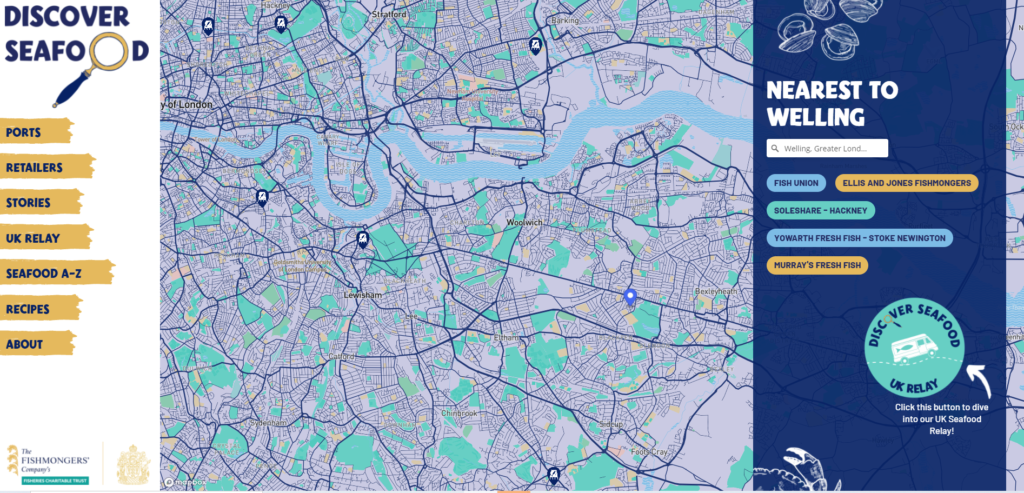 2. Tell them what you're planning
Talk to your fishmonger about what you have in mind. Whether it's comfort food and a quiet night in, a BBQ or a dinner party, tell them what you are thinking of cooking and what its for, they should be able to recommend the perfect fish or seafood to suit.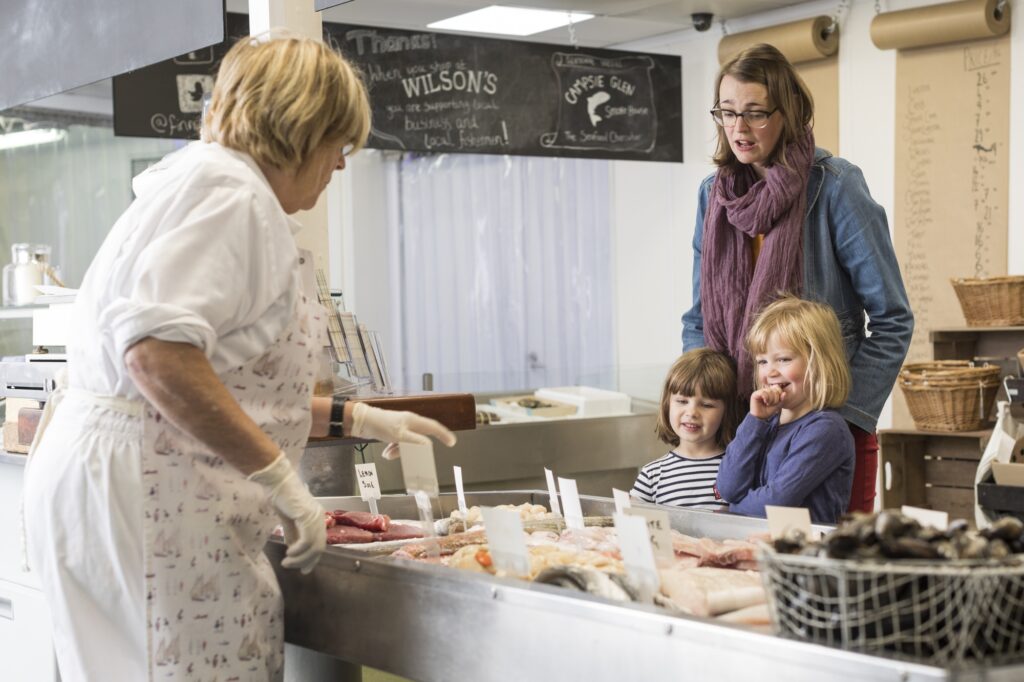 3. Ask them what's best
If you're open minded, ask your fishmonger what's good and what they would recommend, after all they have seen it all first hand and should know better than anyone! If its something you have had before be sure to ask them for advice on the best ways to cook it and for recipe ideas (or you can check our huge range of recipes here!).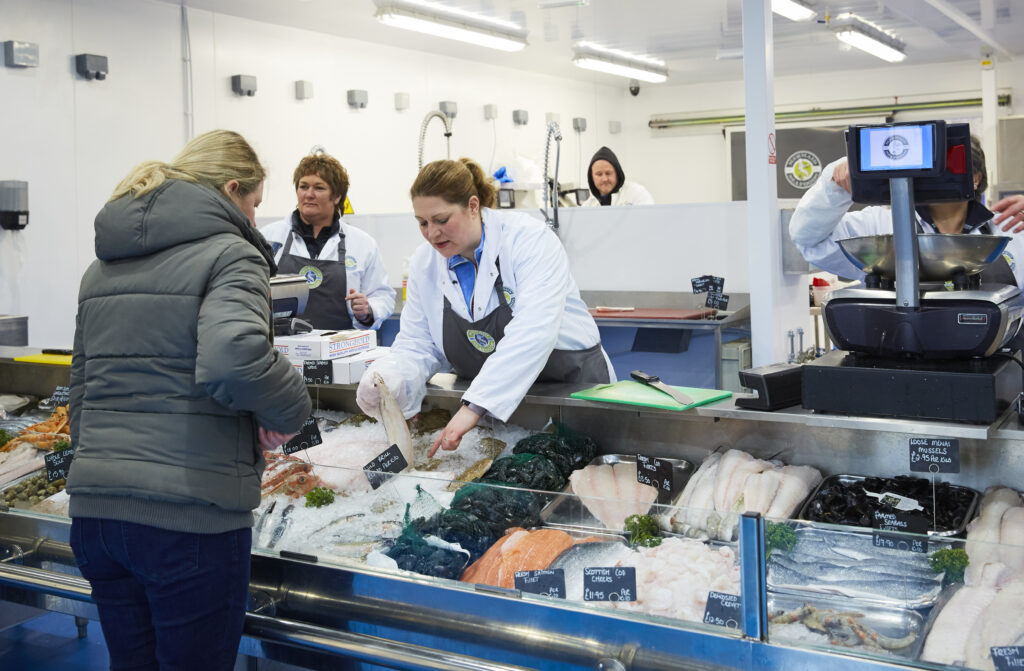 4. Talk about sustainability
Talk to them about where the fish or shellfish has come from, its always best to buy local, in-season seafood. Buying locally and seasonal means that not only does your seafood have a lower carbon footprint but its been caught at a time that protects the future stocks of that species, whilst protecting jobs in the local seafood industry.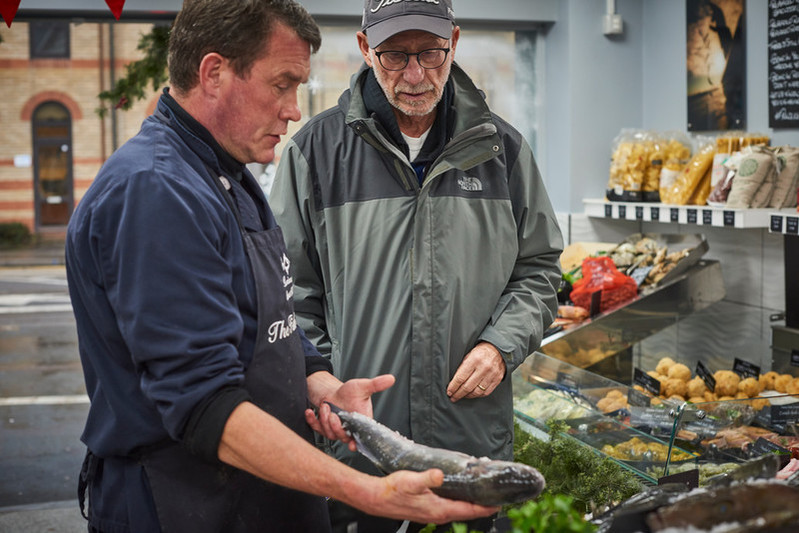 5. Don't be scared by the prices
Don't be put off by the price you see on the tags on the counter! Those prices are generally the price per kilo, your fishmonger can advise on how much a fillet would cost you.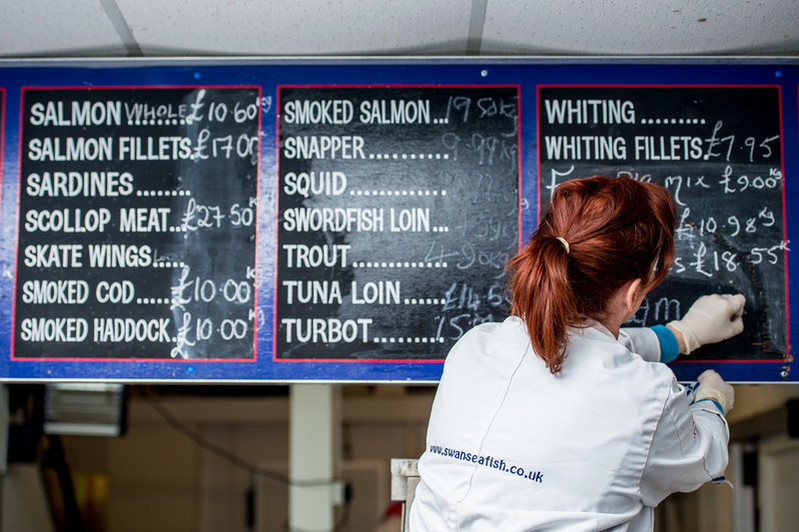 6. Get your seafood ready to cook the way you like it
Ask the fishmonger to prepare your fish or shellfish for you. If you don't want the skin on, or are worried about dealing with bones, ask your fishmonger to prepare it the way you like it, this should be all part of the service!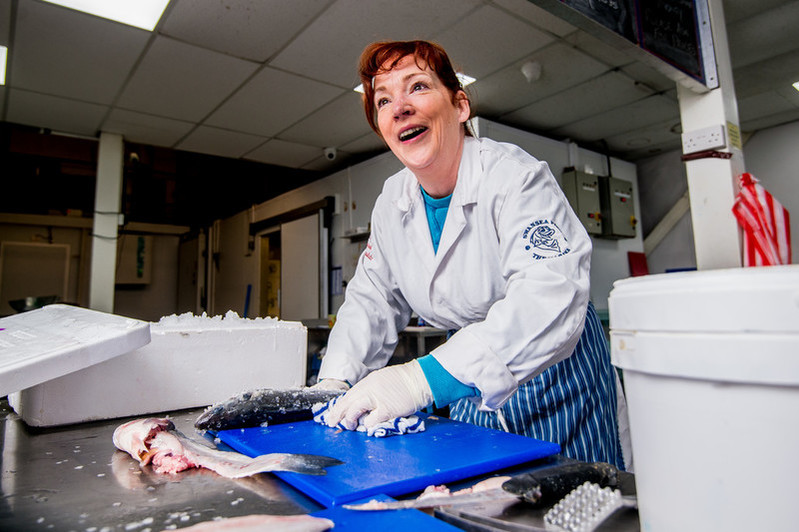 7. Take home and enjoy
Once you've got your fish, take it home, pop it in the fridge and enjoy the anticipation that comes from knowing that you have a delicious seafood dinner that evening. If you are still nervous about how to cook it or what to pair it with, make sure you check out our recipe and guide section!