October 28, 2021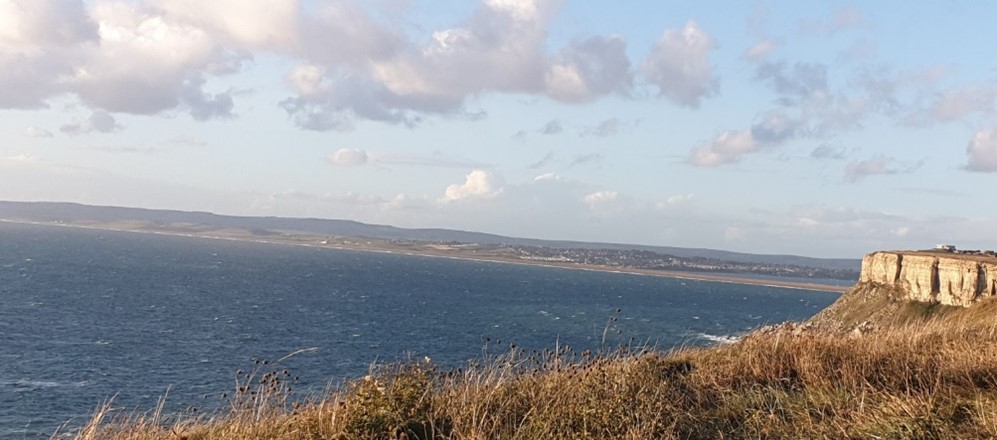 It is not often during a weekend that you can chat to a former Portland region scallop diver whilst buying scallops and a wide range of fresh fish in Sheen SW14, or Putney SW15, Herne Hill SE24 and Kew TW9 London!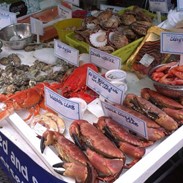 Former scallop diver Jamie Walker and Debbie Hughes of The Portland Scallop Company have their own boat, a fish preparation unit near Chesil Beach, and retail stalls at three London venues every weekend. They bring a range of fresh fish from the Portland coastal region to London; a coast to city operation.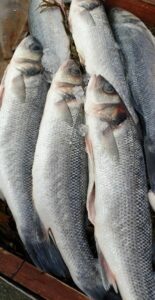 With Steve and Richard in support sea bass are line caught on their Corrine Lucy boat and on other partner boats. Sea bass, often around one kilogram, are line caught on boats drifting down on big tides. Delicious later barbequed in foil.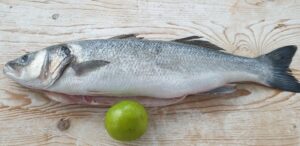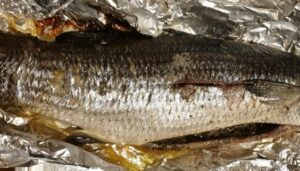 In the Autumn grey mullet from the Fleet Lagoon, is often available. They can be delicious when simply baked in foil.
Of course, weather permitting scallops are an essential buy! Jamie has been up close with scallops since 1998 when his diving relied on a close study of landmarks to locate the best scallop beds. GPS was in its infancy!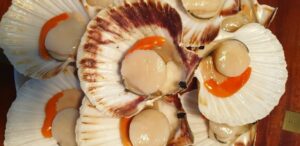 The scallops often come from Lulworth Cove and the West Bay area, from dives at depths of 90 to 140 feet. It's tough work doing two dives a day with special enriched oxygen! Often the tides are too strong and visibility at these depths is poor, so fresh scallops are to be enjoyed when available!
One of Jamie's favourite fish dishes is scallop baked in the half shell with garlic butter and small dices of smoked bacon, with a surround of fluffy mashed potato. Simple gentle barbequing in the half shell produces very tasty results too!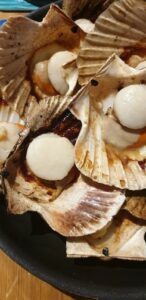 All fish photographed in this article was purchased directly from the Portland Scallop Company and then cooked and very much enjoyed by the author and his dining partner.
PORTLAND SCALLOP COMPANY  01305 871829
www.portlandscallopcompany.com