The sole Barnes Fish Shop by Ian Tottman
January 18, 2022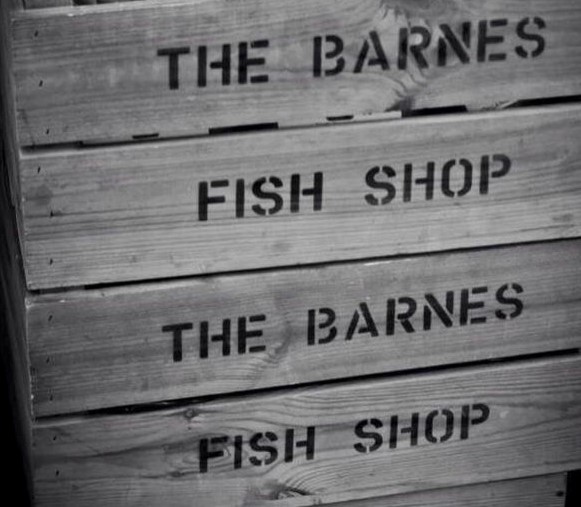 A quick dictionary review of 'sole' offers a meaning of one of a kind, or unsurpassed. Now after nearly 16 years of ownership and 26 years of working in Barnes Fish Shop, Michael Fabray and his team are recognised for those qualities by their local customers.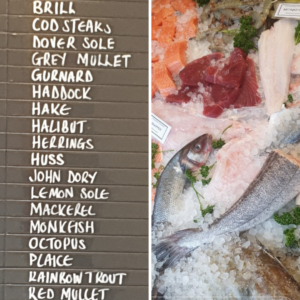 The selection of fresh fish and fish delicacies on the counters, coupled with helpful cooking and serving advice makes a visit to the shop both lively and fun. The team were delighted with record fish sales in 2020 when families were largely at home all week with even more meal times to plan.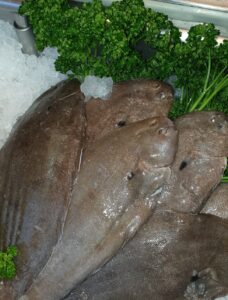 The Barnes Fish Shop team also offer on-site prepared fish platters, secret recipe gravadlax and cooked fish on top of the wide fresh and smoked fish range.  In fact, they will 'fillet, clean, pick, shuck, skin, bone, portion, ring, dress & even cook it, so that you don't have to'. This shop 'is not closed if the lights are on'!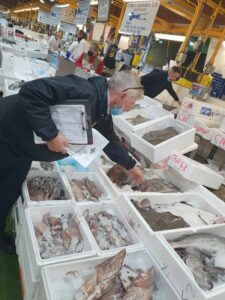 Michael's van is one of 200 that arrive very early at London's Billingsgate market from Tuesday to Friday each week, to buy the best of seasonal fish. Fewer and fewer retail fishmongers are buying direct from Billingsgate these days; many rely fully on regional wholesalers. For Michael the relaxed chatting over a mug of tea after selecting fish at the market is briefer these days because his van must be outside the London Congestion Charge zone by 7am!
Whilst Billingsgate is still important for Michael and his team, a direct supply of fresh fish from Richard Newman of the Starfish Company, based on the aptly named New Granite Quay in Looe, means the freshest day boat British fish reaches Barnes on most days. Richard, like Michael, has been involved in the fish industry since he was sixteen and was a day boat fisherman until 2004. Now he buys and sells the full varied catch directly from two day boats and selects other day boat fish from the Looe and Plymouth fish markets.
The east Cornwall town Looe is known for its prime quality day boat caught fish and is the home port for around six large and twelve smaller day boats. The shallower, more tidal Looe harbour is restricted for day boat use compared to Plymouth, but the number of smaller day boats is increasing in Looe.
Timing wise a fresh Dover sole can be caught in Looe by a day boat on Sunday, packed in ice on the boat, then loaded into the delivery vehicle on Monday and a fresh Dover sole will arrive in Barnes Fish Shop very early on Tuesday. Pan fried with capers, lemon and parsley butter is a delicious Dover sole serve.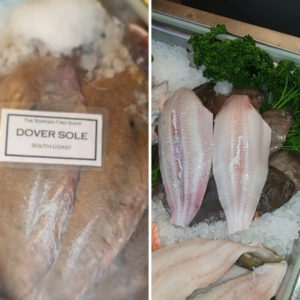 Michael remains a big fan of halibut gently fried in a little butter. He recommends pan cooking with the skin down to begin with, and then turn it gently to quickly cook through. Ideally serve the fish without sauce or condiments, to deliver the true texture and flavour of the fish. A favourite combination for Richard is a shared 1.5kg Brill oven baked by his wife, with a few scallops to start.
In the Barnes area, whilst cod remains a UK staple, pollock and hake have grown in popularity Michael buys large 3 kg hake for good sized portion cuts.
The least favourite fish for Michael's team to prepare are cuttlefish; fiddly, time consuming and messy to prepare, but of course delicious when cooked in lemon, garlic, basil, and olive oil. Flash fry in a very hot pan for 30 seconds on each side, then serve immediately with a squeeze of fresh lime and a little sea salt.
Karen, Alan, Lucy, and Abbie are also key team members in Barnes, giving even more great serving advice in the sole fishmonger in Barnes.
Find them here: Barnes Fish Shop, 18 Barnes High Street, SW13 9LD