Seafood feast in Northumberland by Rosie Corner
November 4, 2021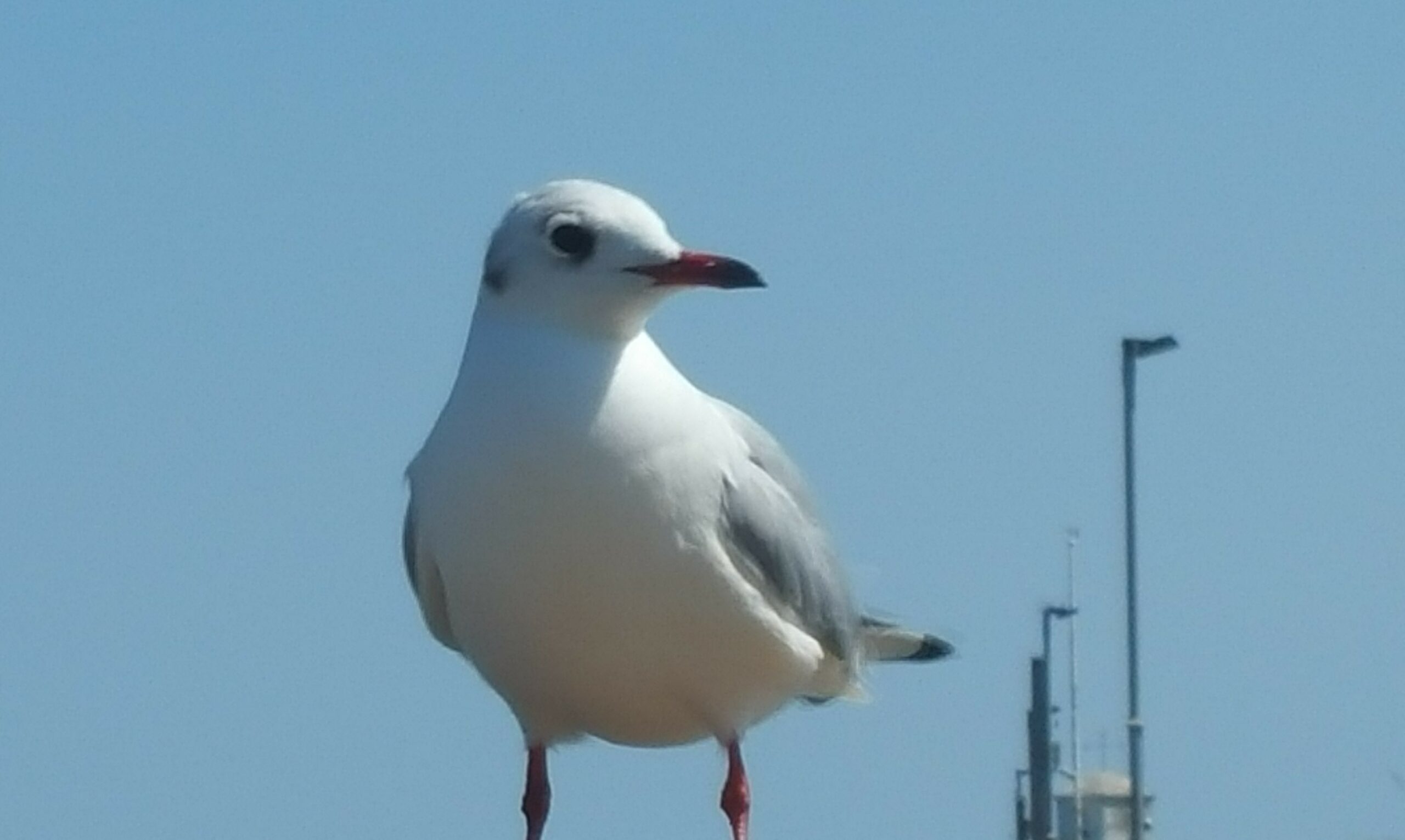 There are few invitations more delightful than to be asked to go to somewhere you love and eat as much locally sourced fish as possible. As our North Yorkshire home town is very landlocked and Northumberland is heaven on earth, it seemed only sensible to go for four days potter around Seahouses, Craster and Lindisfarne. We quickly learned that we were not cut out to be influencers. We were simply too greedy to style Gram-worthy photos when there were oysters to be necked and battered cod to be scarfed.  And try as one might, it's simply not possible to make a sandwich from Piper's Pitch in Craster look anything other than what it is: a white bap and a kipper so tender it would make the angels weep. I had inhaled mine and started eyeing up Owen's bacon and haggis Auchtermuchty while my phone was still snuggled in my pocket.
I may have grown up in a nautical-obsessed household but my aspirations of a life at sea were obliterated when, on a mackerel fishing trip around the Farne Islands, I suffered sea-sickness so bad that I prayed for the sweet release of death. I suspect it's that thin line between exhilaration and annihilation that makes the sea so utterly tantalising to we puny humans, and what says 'holiday' like an encounter with your own mortality?
I am no stranger to whelks, but by all the saints these were some meaty specimens. While Owen munched delicately through his cockles I was masticating wildly, wondering why, oh why I had challenged a pot full of whelks to a fight. I hadn't encountered so much cartilage since that time I ordered pig's ear soup in Leicester Square to impress a guy. Eventually, jaws aching, I was forced to admit defeat and, breaking my cardinal rule, lobbed the last remaining whelks over the harbour wall to the delight of an eager young gull
I fear for the future of the vinagared whelk. Will there come a time when nostalgia value just isn't enough to stomach the sheer hideousness of this tasty bivalve? And then I remind myself that to everything there is a season and there will come a time when achingly cool young chefs will sauté whelks in wild garlic serve them with a squeeze of lemon to the cosmopolitan hordes, and I am content.
At Swallow Fish of Seahouses the clue is in the name. Scrutinising the selection I asked the lady behind the counter what she would recommend for our tea:
'Well, what sort of fish do you like?'
'Literally all of them.'
'I know I'm the same.'
Eventually we settled on a half-dozen oysters, a succulent-looking monkfish tail and a piece of lemon sole and back at Budle Bay Campsite I set about creating a camp kitchen. Thankfully, some quick thinking on Owen's part had meant that our gas bottle had not exploded in our furnace-heat tent and I had two burners to play with. Now here is my great hack for cooking outdoors: anything is possible if you have a tub of clotted cream and a lemon. Even on the hottest day of the year the cream simply will not turn and when you are covered in sweat and oyster brine cutting into a fresh lemon will just make you feel better.
Sometimes even intrepid Coastal Adventurers need to pack up their camp kettles and seek out some creature comforts.  Thankfully, for these moments there is Neptune Fish Restaurant in Seahouses. I could go into rhapsodies on the bubbly batter, the squidgy chips, the perfect pairing of cheap bread and butter and milky Cadbury's hot chocolate, but not of that is important. Reader, I have never, ever felt so cherished. Every member of the waiting staff treated us like their first born. Some of them were teenagers. As we offered up every penny we possessed for a tip we told the Maitre d' how much we appreciated being treated with such kindness.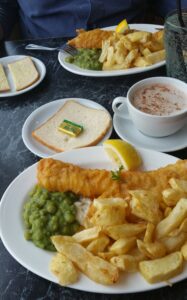 It turns out that nothing gives you an appetite for fish like…eating lots of fish. After our travels we decided that we'd been stuck in a salmon fillet-shaped rut for too long and it was time to educate ourselves. We'd realised we really didn't know when our local species would be available so after a quick peruse of the Discover Seafood A-Z I penned this helpful ditty.
Enjoy!