Entente Cordiale
John Cole's striking photo essay captures the strong connections between the small-boat fishing communities on either side of the English Channel.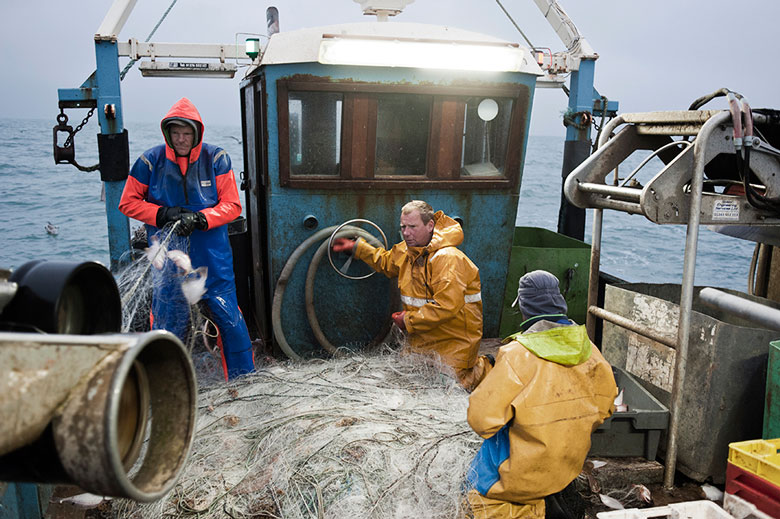 To celebrate the 950th anniversary of the Battle of Hastings, I have spent five days documenting the small French fishing community of Quiberville, just outside Dieppe in Normandy. These photos, alongside those of their Hastings counterparts, will, I hope, demonstrate the strong connections between these two coastal communities, showing the links that bind England and France through the work of the men and women in their respective fishing towns and helping us understand our own identity better. The project is, in fact, an Entente Cordiale, a cordial, good understanding (in the words of Lord Aberdeen, British Foreign Secretary in 1843) with our French neighbours in a time when we need to find more ways to work together.

It was absolutely fascinating to watch how these fishermen and women worked. In Quiberville, there are three 25-foot aluminium-hulled boats, all situated in their own "parking bays" along the high street, parked right next to their own huts where the daily catch is sold. On average 80% of all fish is sold locally, the rest sent up to the Dieppe fish market.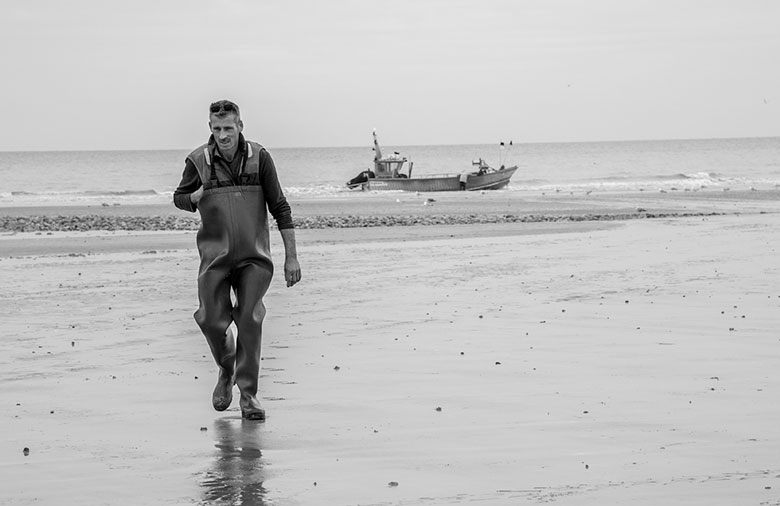 The boats are pulled by tractors down the high street, along the beach and then into the sea, going out two and sometimes three times a day. Like their Hastings counterparts, the Quiberville fishermen and women work incredibly long hours, doing physical labour that was exhausting just to watch! But in spite of the hard work and long hours, there was a genuine joie de vivre as they pulled in in the nets, selling their rich harvest to the local residents who queued outside the shops waiting for the day's catch.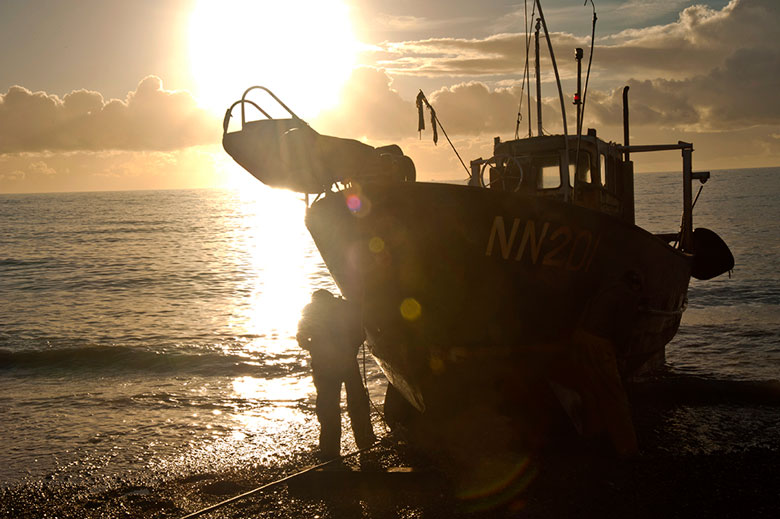 I have been photographing the Hastings fishing community since 1991. In January 2014, an exhibition of my photos, Generations: Hastings Fishing Families, was exhibited in the House of Commons. All of the photos I have taken have been donated to the Hastings Fishermen's Protection Society, to help them in their struggle to raise public and political awareness of the plight of local fishermen.

These photos are for sale and all proceeds will be donated to the Hastings Fishermen's Protection Society. Please contact John at info@johncole.co.uk if you would like to purchase prints of any size. www.johncole.co.uk All photos © John Cole and HFPS 2016

Also See: