The Millers' tale
Joe and Levi Miller, father and son, are the last fishermen left in Lulworth and the two living incarnations of Britain's oldest fishing family. Ian Baird joins them on a fishing trip.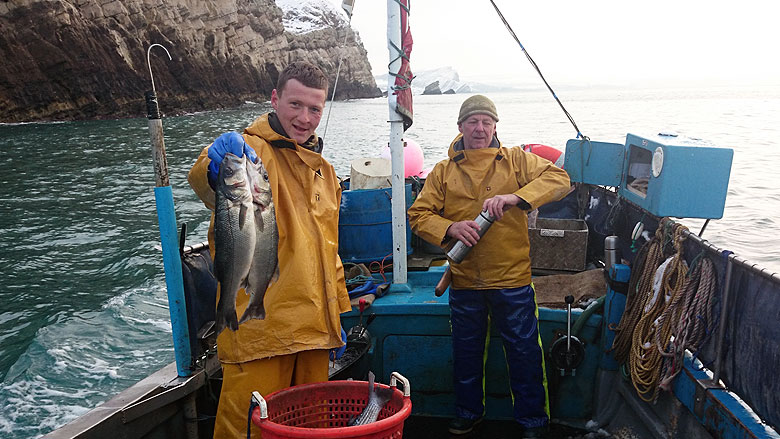 It is 7am in early February and I stand at the foot of the slipway in Lulworth Cove in the kind of suppressed quiet that can mean only one thing – a heavy snowfall last night. All around me the cliffs are dusted white.

East and West Points, the horns of stone that mark the entrance to this beautiful horseshoe-shaped cove, have their strata picked out in white lines as if some giant geography teacher had arrived in the night and accentuated these lines through time with their delineating chalk. Only the restless sea remains the same – clear and calm in the half-light, eternally sucking and chuckling at the stones on the beach, wearing and grinding, building a new Lulworth Cove that these eyes will never see.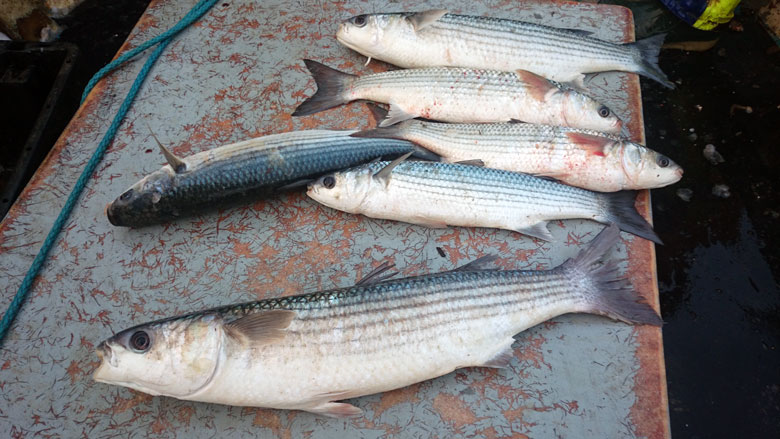 Half an hour later and I am heading out through the entrance with Joe and Levi Miller, father and son, the last fishermen left in Lulworth and the two living incarnations of Britain's oldest fishing family. The Millers have fished from Lulworth and nearby Worbarrow Bay in an unbroken line since the 1670s – and they don't intend to quit anytime soon. I mention the family history to Joe as we round East Point and head towards Brandy Bay. He laughs, "Everyone wants to know about that!" but as we motor along under the silent cliffs it is more than apparent that Joe's vision is set in the future, his family's future, and in continuing fishing along the Purbeck Coast.

"We're in a Marine Protected Area. I was worried about that at first but so far it has worked out well for us," he says. "The mobile gear boats (dredgers and trawlers) can't come inside this area and it has protected our grounds." Joe takes his family's guardianship of this stretch of the coast very seriously. "Some of these boys take anything, like the berried (egg-bearing) lobster. It all just comes up and that's it. We always put them back – that's our future stock and we have to protect it."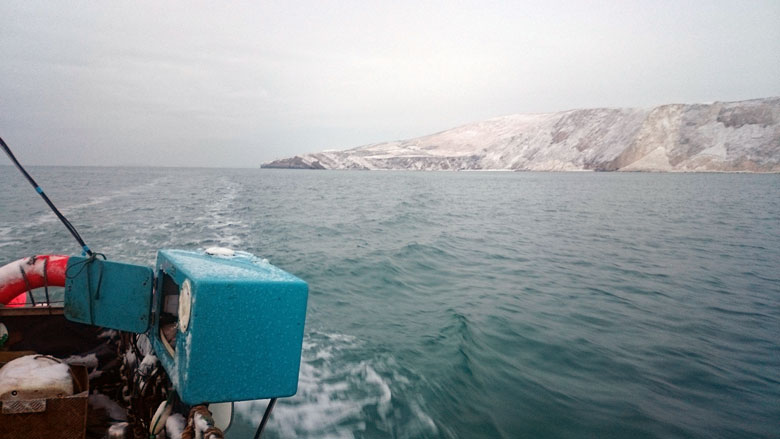 And he is true to his word. Each of the smaller lobsters that come up in the four pots we haul are checked to ensure they are larger than the required minimum size – and all berried animals are returned, regardless of size.

Much of Joe and Levi's ground is coterminous with the Army ranges and this limits their fishing times. As we haul the nets and pots, the range boat, a military safety boat placed to ensure that all vessels are out of the range before firing commences, waits patiently for Joe and Levi to finish their work.

"I used to feel quite resentful about the Army and the range, but actually it protects our grounds from lots of others coming in and limits the fishing times, which protects the stocks," says Joe. Like many locals, Joe's family was displaced from the now-deserted village of Tyneham in 1943 with only 28 days' notice to leave. The village and beach of Worbarrow Bay, where the Millers had cottages and fished from the beach, were required for training for the forthcoming Normandy Landings in 1944. While the villagers were assured that they would be able to return after the war, the range became permanent and they never went back.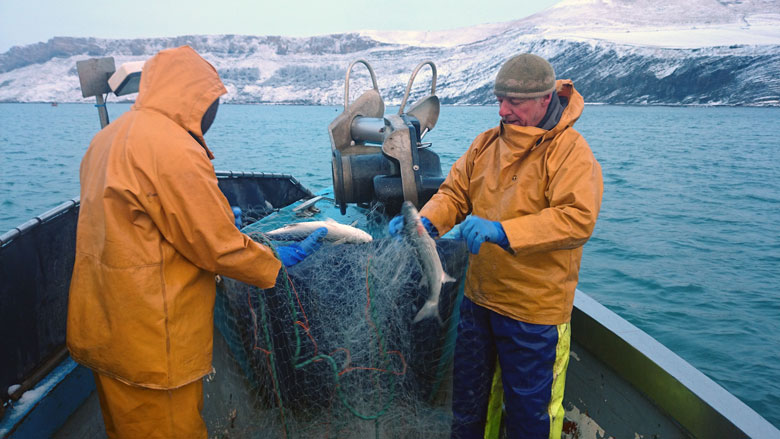 We reach Brandy Bay and the first of three nets is raised on the winch at the bow of the boat. "I'm not expecting much," says Joe. "Some wrasse and pout for pot bait. It would have been better if you'd come out in May." But as the net comes up it is clear that Joe's luck is in. Grey mullet of a good size begin to appear and soon half a dozen are in the basket. What they can sell themselves is destined for Cove Fish, their own small fishmonger's shop just above the Cove. The surplus is sold on to the south west's fish markets.
Fittingly Cove Fish itself – which opens at weekends in the winter and six days a week in the summer – is very much a family affair. Christine, Joe's wife, is the manager, with assistance from niece Layla Miller.
In Worbarrow Bay, they haul another net. The catch is less than the Brandy Bay net but this time there are three sizeable bass in it. The third, at Mupe Rocks, draws a blank. No matter, Joe and Levi are happy to have caught not just pot bait, but a good catch of saleable fish on what was always going to be a short trip.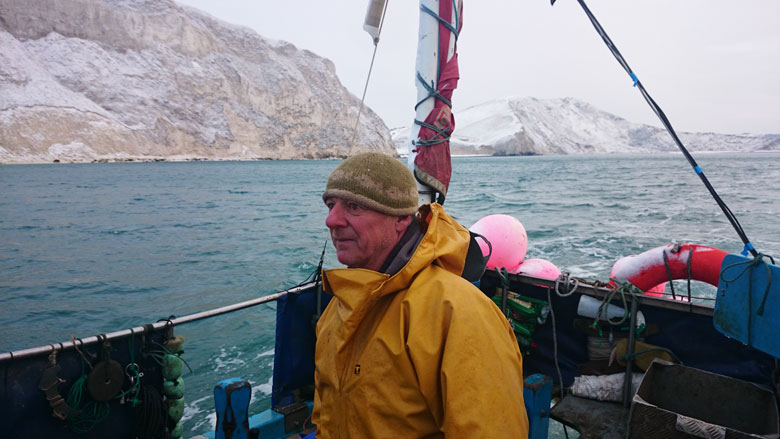 Lastly, we attend to the four pots on the seaward side of Mupe Rocks and Joe strikes gold again. Fifteen lobsters and a good-sized brown crab. As we motor back to Lulworth, Joe looks at me and laughs, a twinkle in his eye. Levi too, is grinning from ear to ear.

The catch is better than expected, but it is still small for them. That is not the cause of their mirth. Here are two men, father and son, in their element, bound by so much more than their close familial ties; they are entwined with their history within this place, the ten generations that went before them, and the unwritten knowledge that has been passed down and anchors them here.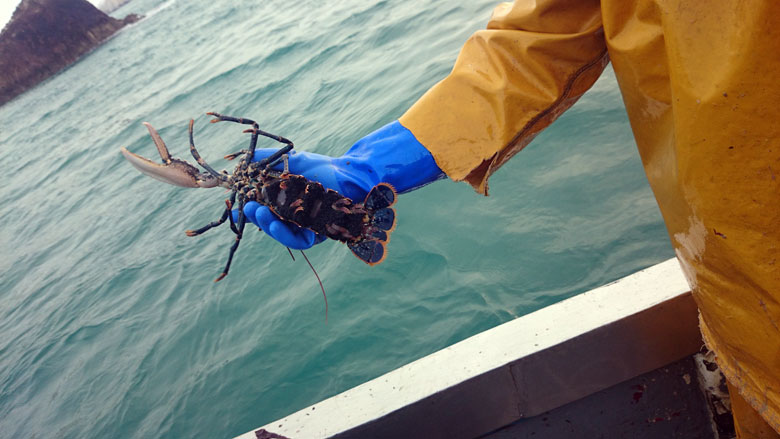 As I watch Joe and Levi work together, a father and son team, there is something deeply touching about their calm and friendly interaction, and timeless too. I feel deeply privileged to have been able to go on a small voyage with them and, for a moment, be a part of both the history and future of this beautiful place.

Joe and Christine Miller
Cove Fish
West Lulworth BH20 5RQ
Tel: 01929 400807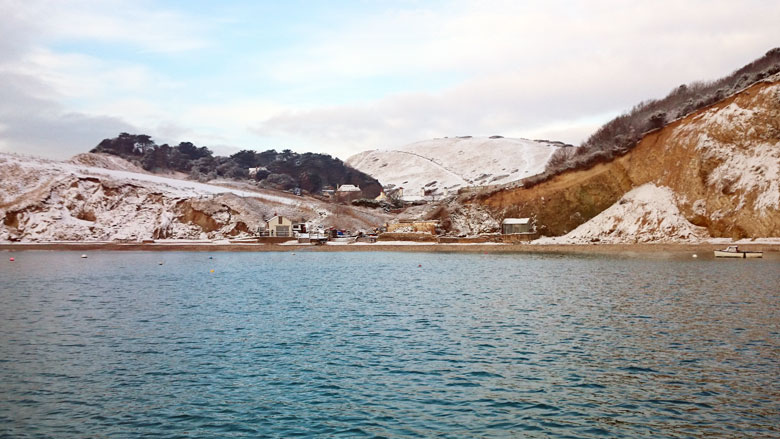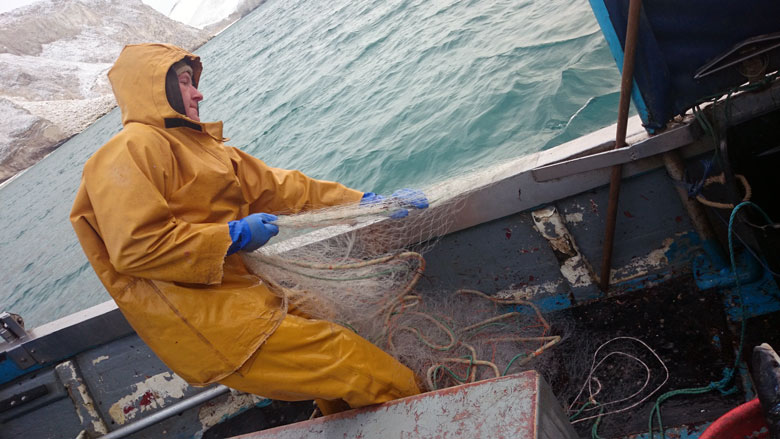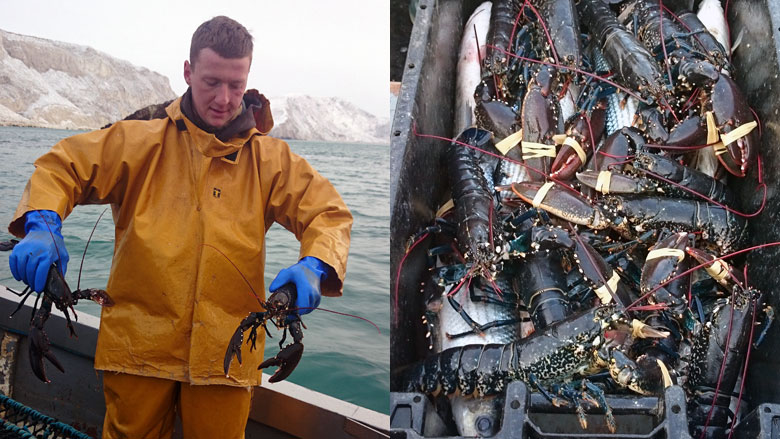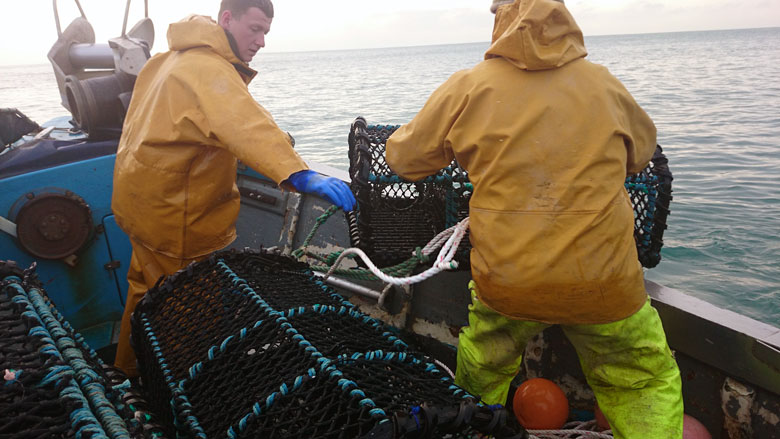 ---

Ian Baird is a self-employed boat builder on Dorset's Jurassic Coast. He has a workshop where he makes all kinds of nauticalia both from new and recycled materials, especially native woods. He also manages a coppice woodland in Dorset for conservation and greenwood forestry products, as well as The Galley Café Mobile Canteen with his friend, chef Keian Gillett of the Galley Café in Lyme Regis, offering fishy treats to hungry Dorset folk.

Also See: