Best of Brixham
Rachel Walker shares her top 10 tips for enjoying buzzing Brixham, dubbed one of the UK's "coolest seaside towns".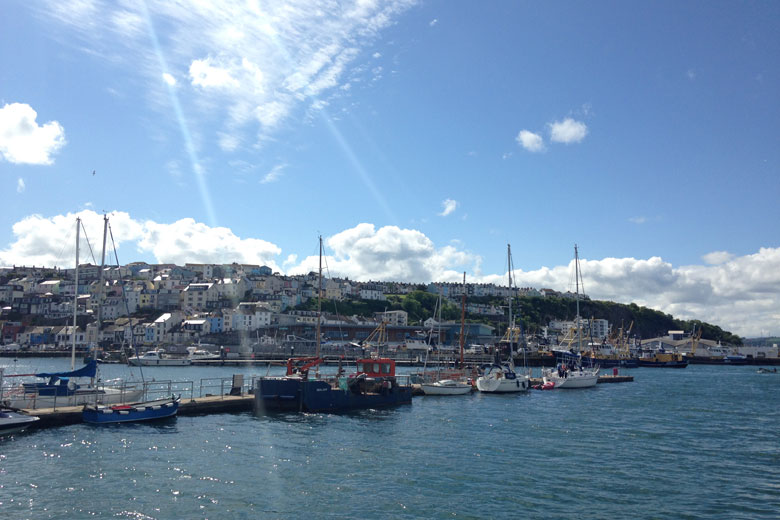 As Mike Warner enthuses in his celebration of this weekend's annual Fishstock festival, Brixham is buzzing these days. It's also becoming rather cool. So cool, in fact, that it recently featured in the Times' 10 Coolest Seaside Towns roundup. In the last couple of years, a string of bars, restaurants and coffee shops have opened, mainly by young couples who have recently moved to the area.Wandering along Brixham's North View Road, it's easy to see the appeal. It's summertime when I visit, and families are sat swinging their legs on the harbour wall, fixated on crab lines bobbing in the water. A child licks his sea-salty fingers and rams a lump of fudge in his mouth. With a replica of Sir Francis Drake's Golden Hind galleon permanently moored in the harbour, Shoalstone seawater swimming pool nearby and old Napoleonic forts dotted along the coastline, this is perfectly placed for a summer holiday. Or indeed to grow up, promising a Swallows and Amazons childhood, set against the backdrop of big blue skies, an expanse of sea and deep pink valerian erupting from every stone wall.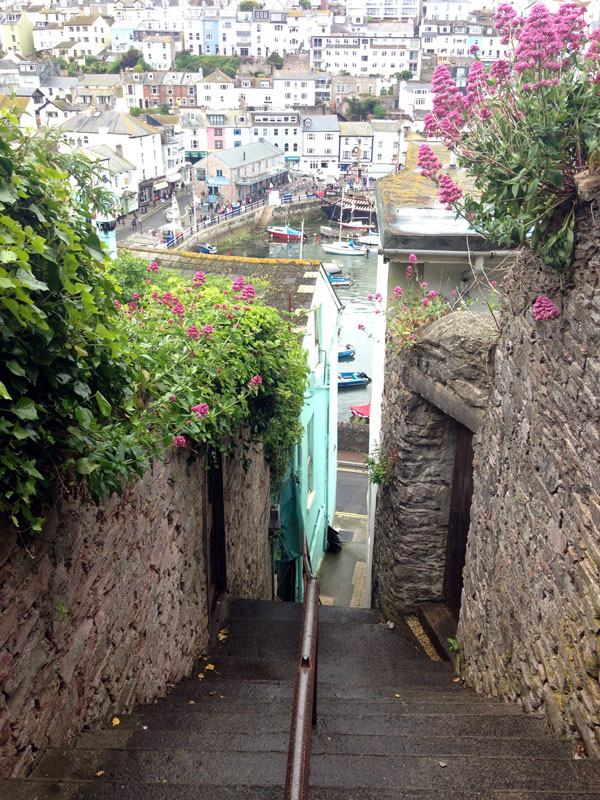 Brixham is built on a steeper incline than I imagined. Streets wind high and houses have sharp steps up to tiered patios to give residents the best view over the bay. These terraces are all brightly painted – buttermilk yellow, sky blue, fuchsia pink, all lined up against each other – creating an iconic view from down on the harbour. Apparently the tradition of painting the houses stems back to the days when young boys would join ship's crews and set off to sea for years end. Often, they were illiterate, so it was no use looking for a house name when they returned from sea. So their families would paint their house a bright colour so they knew where home was. Or so the story goes, at least.
The whole area around here is rich in such stories, some of which can be a little macabre. Henry Francis Lyte was staying in the town's Berry Head Hotel when he wrote funeral favourite Abide With Me, played by the orchestra as the Titanic went down. Nearby Abbotskerswell was home to John Lee, infamously known as "the man the could not hang", because he survived three run-ins with the hangman's noose. Torbay saw one of the region's most deadly storms, which killed nearly 100 people and sunk 60 boats in 1866. The oldest human jawbone was discovered in the Kent Caves in Torquay. The curious list goes on…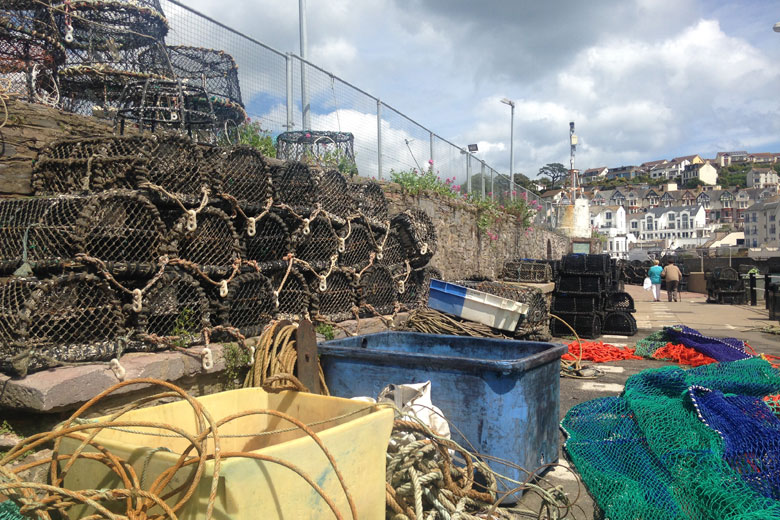 Such tidbits have defined Brixham's tourism in the past. Indeed the town claims to be one of the most haunted places in Britain: there are various ghost walks on offer and plenty of local inns and hotels tout haunted rooms. This is a swashbuckling country, too: one of Brixham's biggest buildings is home to the Smuggler and Pirate Experience.
But the town is entering a new, more fashionable era. The Guardian has suggested its views "would give the Bay of Naples a run for its money", while its bars and restaurants are becoming more like those of an elegant coastal town. There's a distinct energy in the town. So for those who are heading to Brixham for Fishstock – or indeed any time of year – we've put together a top ten guide to the best of Brixham, to ensure you make the most of your time on this highlight of the English Riviera.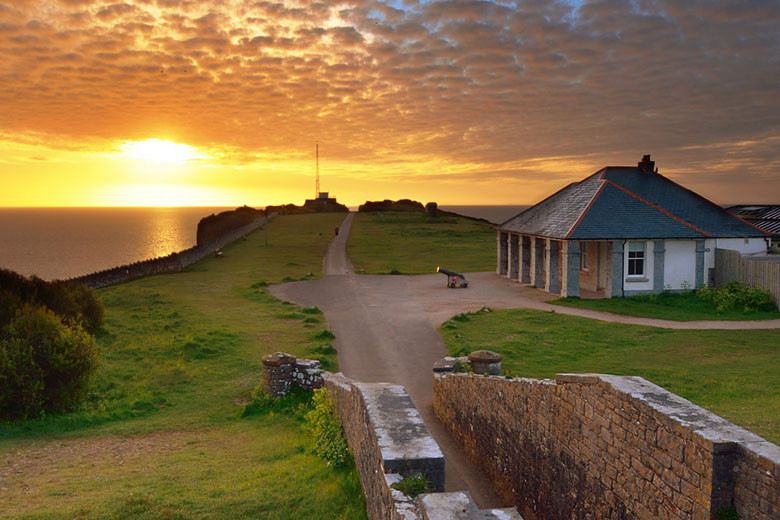 1. Best for…. stretching your legs
Guardhouse Café
This converted guardhouse, completed in 1802, was used by the troops defending Berry Head fortress. Just outside town, it's located in a lovely nature reserve known for its guillemot colonies. Current owners Alex and Lucy Foley took over the running a few years ago and have quickly earned a reputation for hearty breakfasts, delicious cakes and their BYOB-themed supper clubs. You'd be pushed to find a more welcoming café anywhere – or one with such stunning cliff-top views. Picture: Chris Slack Photography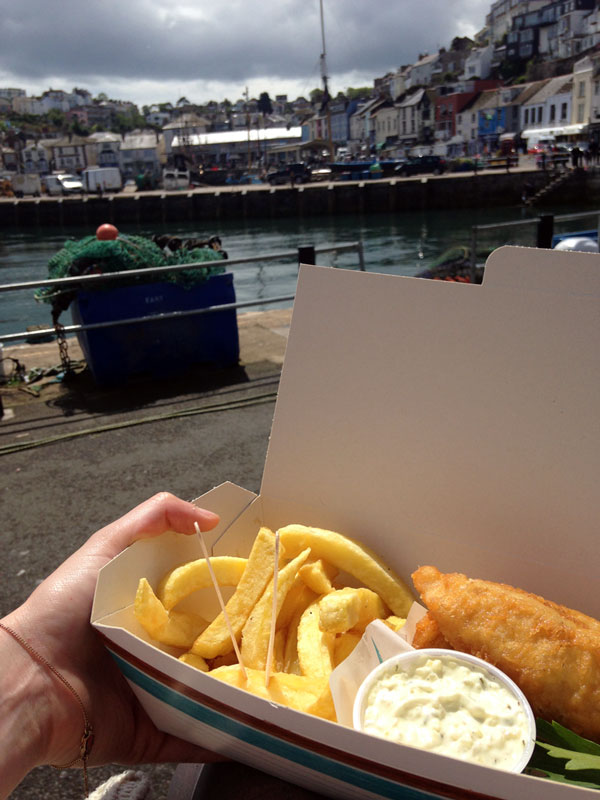 2. Best for… family dining
Rockfish
Celebrity chef Mitch Tonks lives in Brixham with his five children, so it's no surprise that Rockfish has a special kids' menu, colour-in table cloths and a relaxed family atmosphere. There's plenty here for grown-ups too: crab rolls, plates of fritto misto and shucked Jersey rock oysters. Fresh, seasonal, sustainable and plain delicious seafood is at the heart of what Mitch does, winning him heaps of awards and accolades. The take-away fish and chips are pretty splendid, too – as is the harbourside view (above).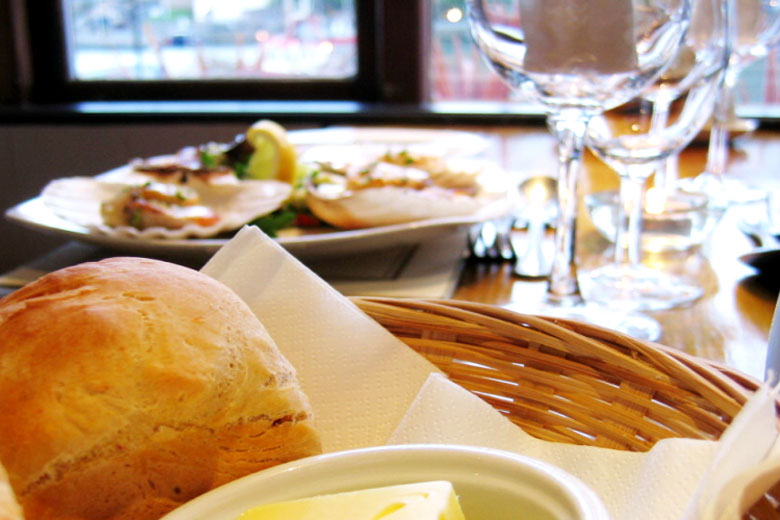 3. Best for… a seafood spread
Beamers
This harbour-front restaurant ticks every box. The seafood is fresh from the market thanks to owner and chef Simone Cook who visits every morning without fail. The restaurant is a family affair, with Simone's husband David helping run the show along with their daughter Sophie who works as maître d', and Simone's mother who is based just downstairs at the seafood kiosk Claws Outdoors. The menu is constantly changing, but expect such local delights as Brixham scallops and Elberry Cove mussels.

4. Best for … local ingredients
The West Country Deli
Mark and Jo Chopping opened this deli in Brixham's town centre two or three years ago to showcase some of the best produce from the South West. It also manages to squeeze in a café that serves house-blend coffee, as well as a counter for fresh ingredients and plenty of shelf space for displaying everything from jams and chilli jellies from the South Devon Chilli Farm, and Teoni's legendary ginger biscuits, made in nearby Tiverton.

5. Best for… a pint
The Queens Arms
Landlord Chris Simmonds is passionate about real ale, so much so that the Queens Arms has won the coveted title of South Devon CAMRA Pub of the Year twice in the last three years. There are six hand pumps serving cask ales, and the friendly barmen are always happy to offer advice. Look out for the seasonal special, or if you're feeling a bit cash-strapped then go for the pump serving "bargain beer" at a discount price.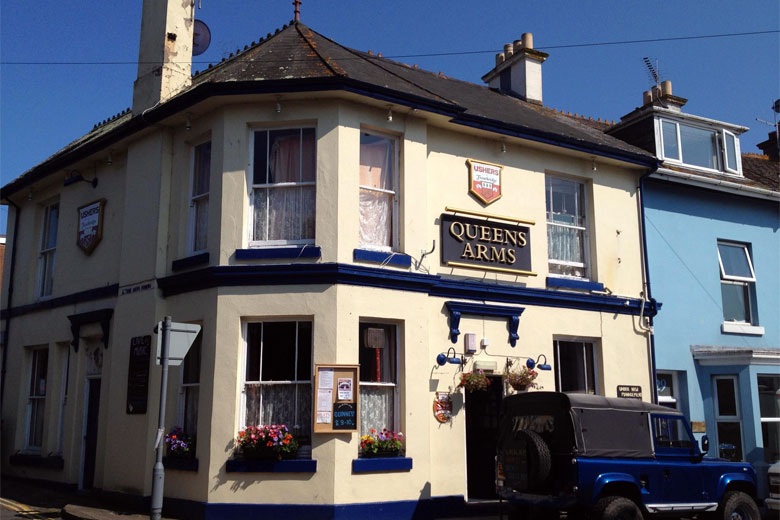 6. Best for… tapas
The Lytehouse
A relatively recent addition to Brixham's restaurant scene, the Lytehouse is a sophisticated tapas and wine bar, demonstrating the changing demands of the town. It's run by Katherine and Daniel Balanovsky, newcomers to the area who previously worked as chef and sommelier respectively at Michael Caine's Dining in Manchester. Their years of experience show. The Lytehouse has an excellent and reasonably priced wine list, as well as beautiful, small plates of Spanish-inspired food.

7. Best for… party atmosphere
Verna's Pepper Shack
A usual addition to Brixham's dining scene, with fittingly unusual roots. Owner Verna Armitage used to cook masses of her native Caribbean food for her sons and daughters and all their friends who would pile into the kitchen of their family home. When her sons Delon and Steffon – the "Armitage brothers" – found fame as rugby union stars, they bought her this restaurant. Since then Verna has been enhancing her signature Trinidad dishes with local seafood, and accompanying them with colourful cocktails.

8. Best for… coffee and cake
Millie & Me
Millie & Me isn't your traditional coffee shop: it's more of a friendly drop-in, thanks to the monthly book club, crochet club and pink banana pop-up bar. The café was set up two years ago by Sophie Bower and named after her daughter Millie. As well as being a social hub, Millie & Me is known for its legendary carrot cake and excellent coffee.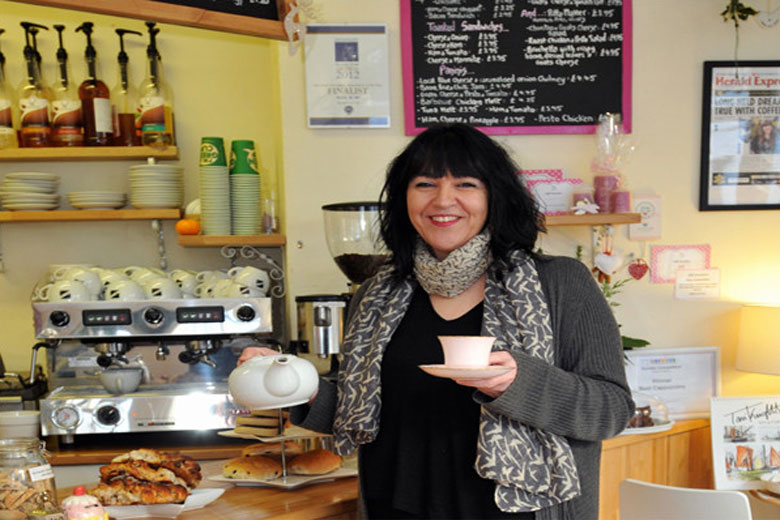 9. Best for… an exotic evening
Bistro 46
During the daytime Bistro 46 offers a relaxed breakfast, lunch and cream tea (at just £3.95pp). But in the evening chef Chris Adey ramps things up in his miniscule kitchen and starts churning out exotic plates inspired by his travels, such as curried fish bobotie and tagines. When he started out eight or nine years ago, this was bold cooking indeed for such a traditional town, but the restaurant is still going strong, and continues to delight locals and visitors alike.



10. Best for… a festival
Fishstock
This annual seafood and music festival keeps getting bigger every year, featuring live music from local artists and bands, and fresh seafood landed by local people and cooked on the spot by local chefs. Check out the new Fishstock website to find out more about what's on the year, or read Mike Warner's article for a flavour of this much-loved event, one of the highlights of the local calendar.