Christmas crackers
There's so much more to Christmas cooking than the inevitable festive fowl. Rachel Walker rounds up some cracking seafood recipes to take you through to Boxing Day.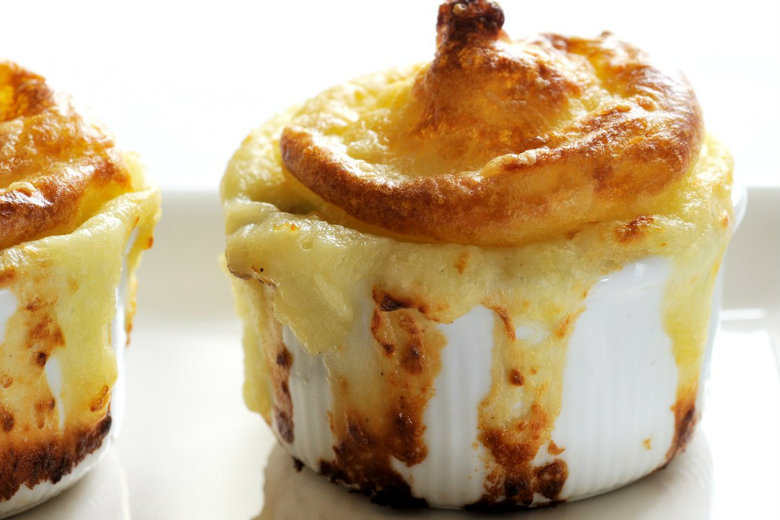 Christmas eve supper
Nathan Outlaw's smoked fish pie with cheddar mash topping (via Great British Chefs)
These bubbling little pies are the perfect way to satisfy gathering friends and family as they arrive from near and far. And if someone's running late, just stick their pie on a bit later. Clever.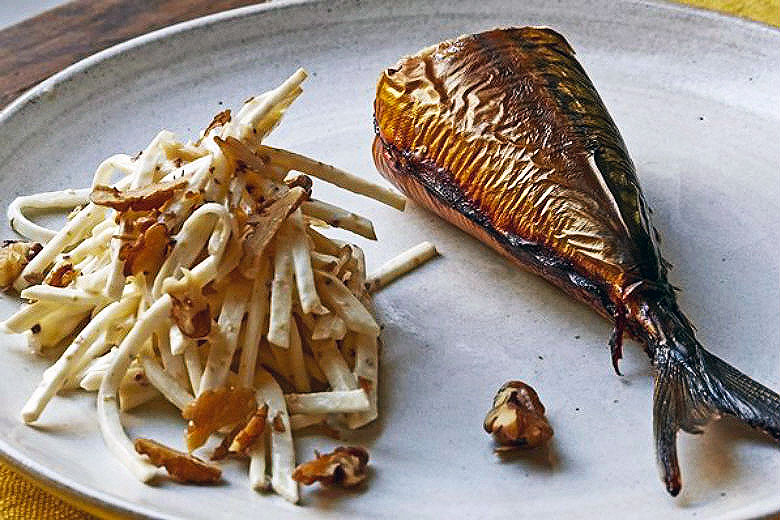 For Christmas breakfast
Florence Knight's smoked mackerel with celeriac and creme fraiche (via The Sunday Times)
What better way to start the day? This breakfast requires minimal effort and if you make the remoulade in advance it actually improves the flavours. A fuss-free start to the day which means there's plenty of time to focus on other more important things, like Christmas stockings!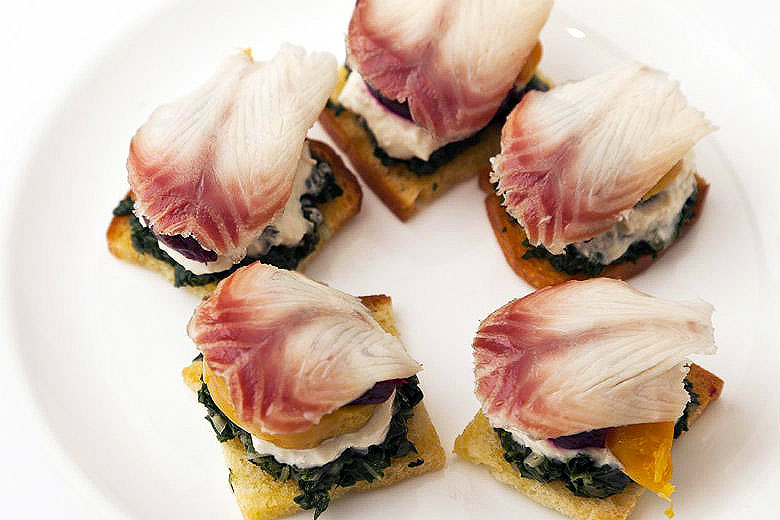 For canapés
Theo Randall's smoked eel canapés (via Great British Chefs)
Smoked eel is often included in traditional Christmas hampers. If you're lucky enough to have got your hands on some, then give this canapé recipe a try. It's not too fiddly to make and the horseradish gives it a lovely hot kick.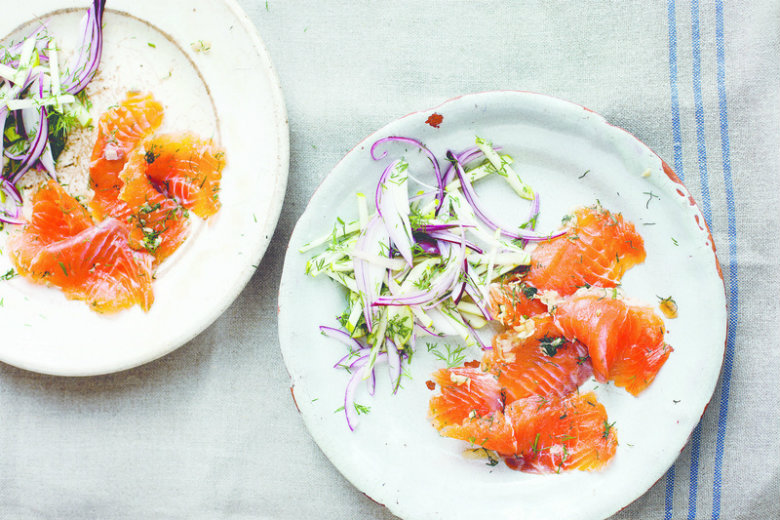 For starters
Diana Henry's whisky and brown sugar-cured gravlax
This twist on a classic gravadlax channels smoky-peaty notes from the whisky, particularly if you use a couple of drams from the west coast or islands, such as Laphroaig or Jura. Diana serves her gravlax with an apple and red onion salad, but it's delicious on buttered rye bread too.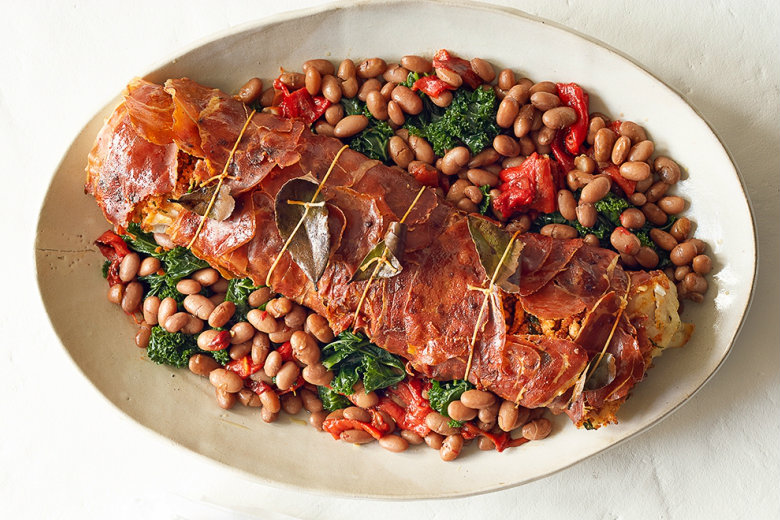 For Christmas lunch
Jamie Oliver's jamon-wrapped cod with borlotti bean stew
I challenge anyone to yearn for turkey when this show-stopper of a dish is carried to the table. The Parma ham certainly helps create a sense of decadence, and what better way to celebrate than with cod, in the year that it came off the MCS red list.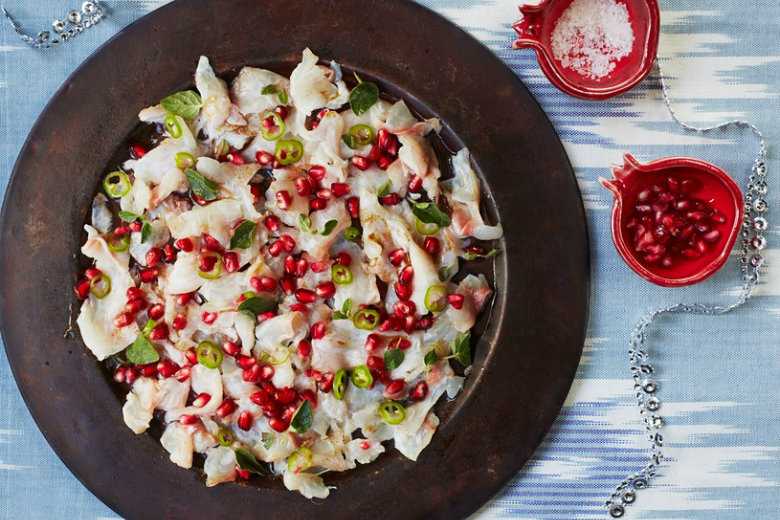 For Christmas supper
Itamar Srulovich and Sarit Packer's cured sea bream with pomegranate and cumin (via the Guardian)
Too often, Christmas buffets have been tarnished by cold, hard sausage rolls and sulphurous eggs, but it doesn't have to be that way! Look to the Middle East for inspiration for flavoursome, mezze-style dishes, such as this delicious plate of cured bream, suggested by the husband-and-wife founders of Honey & Co. A really refreshing way to wind up an indulgent day.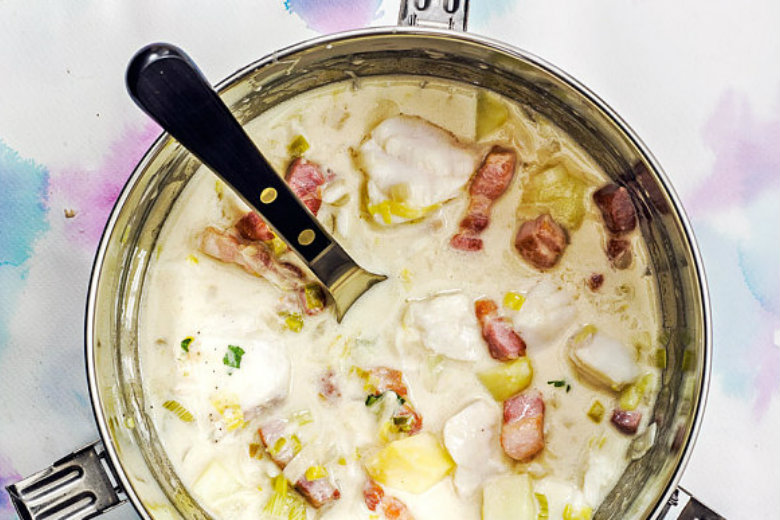 For Boxing Day
Diana Henry's cod bacon and cheddar chowder (via The Telegraph)
After striding out and working off some of those Christmas day calories, come home to this wonderfully comforting, warming chowder. The bacon and cheddar add a lovely saltiness and all that's needed to go with it is a nice hunk of bread. Perfect.