From the source
Barely a flint pebble's throw from the sea, the Michelin-starred Morston Hall serves up some of the finest seafood in East Anglia. "I'm always on the phone, calling the fishermen to see what they'll be bringing me later," says head chef Richard Bainbridge.

"We're not like a normal restaurant where they use a menu for months on end, we change every day after we talk to our suppliers. Every morning I start with a blank piece of paper.

"Of course when you work so close to the sea, it means the seafood you use is the very best it can be. We're amazingly lucky to work somewhere where the seafood is world-famous and it would be criminal not to make the very most we can from it."
Just outside Holt, and barely a flint pebble's throw from the sea, Morston Hall is the north Norfolk HQ of the meteorically successful Galton Blackiston, who put this handsome manor house firmly on the gastronomic map back in the 1990s, where it has remained ever since.

Richard began his career here – albeit with his hands deep in the washing up bowl – before packing his bag and setting off on a culinary tour around various UK kitchens, notably spending three years at the Waterside Inn with the Roux brothers and at Thorntons in Dublin. After further stints in kitchens in both New Zealand and America, he returned home to Norfolk and back to Galton Blackiston's kitchen.

"My heart has always been in the kitchen at Morston and in the county where I was born," he said. "For me, cooking is my passion and my love – really, it's my hobby. To be able to go to work and get paid for spending all day doing your hobby… You can't ask for more than that, can you?"
Richard has also appeared on BBC2's Great British Menu, memorably creating one of its stand-out dishes: the Comic Relief-inspired "Which came first, the chicken or the egg?" It used a traditional technique of steaming guinea fowl breast inside a beef bladder and the somewhat less traditional technique of dyeing it to look like a gigantic red egg.

Although the egg found favour with Prue Leith, who praised its "good balance of flavours", it is perhaps a relief to hear that it hasn't yet made an appearance on the menu at Morston, where the seven-course á la carte menu is not only created daily but also often finalised by Richard just half-an-hour before service. You can't ask for fresher than that.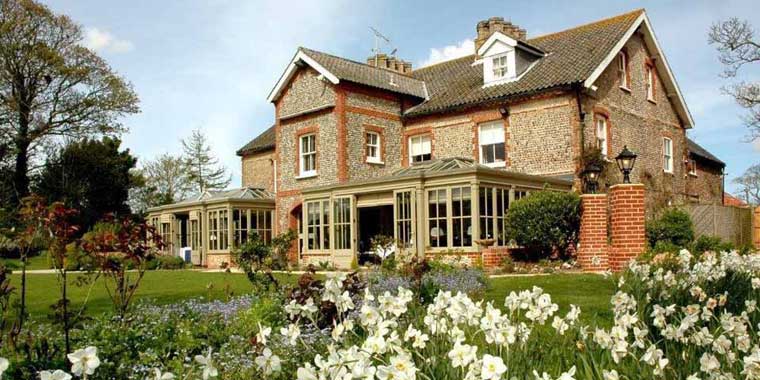 * Morston Hall is in Morston, near Holt, Norfolk, NR25 7AA, 01263 741041, www.morstonhall.com. For Richard's recipe for crab tian, click here.