How to match summer seafood and wine
Following up on her introductory guide to matching wine and seafood, Lucy Bridgers takes a whistle-stop tour across Europe for inspiration on the perfect pairings this summer.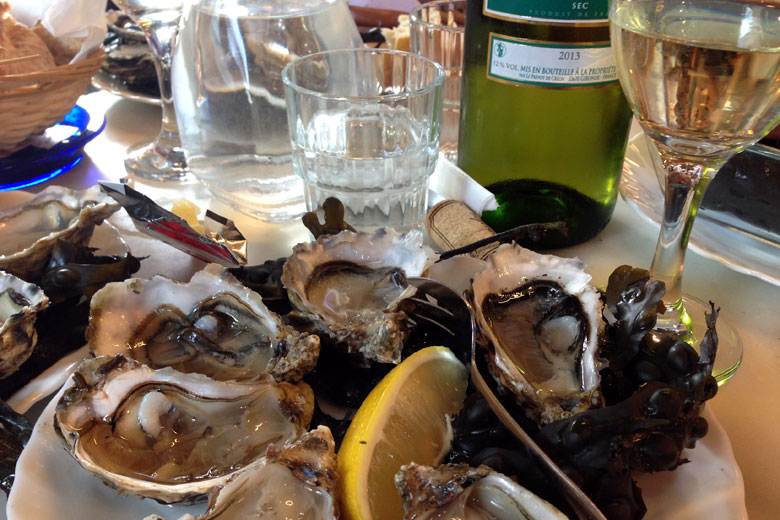 When we think about summery food and drink, and how to match the two, it's worth going back to basics and considering what's popular in some of our favourite holiday regions. In many cases, white wines produced in warm coastal areas have a deliberately refreshing, thirst quenching style and can even taste a little bit tangy and saline – ideal for pairing with the local seafood. The sea breezes help cool the grapes, keeping ripeness in check and helping promote decent acidity levels.

1. Brittany: moules and Muscadet
Let's start our tour in France. Generations of holidaymakers in Brittany haven't had to look any further than Muscadet from around Nantes for the perfect partner for their moules frîtes. A summer wine par excellence, after years of being ignored by foreign markets during which many vineyards were destroyed, a new generation of quality- (and terroir-) driven producers are reminding us how good Muscadet can be, particularly from the Côtes de Grandlieu zone and the emerging "crus communals" such as Clisson, Le Pallet and Goulaine. Bone dry, firm, invigorating and especially tasty when aged "sur lie" (on the lees), a wine-making process that boosts texture and flavour. These are great value, versatile wines from over-performing producers.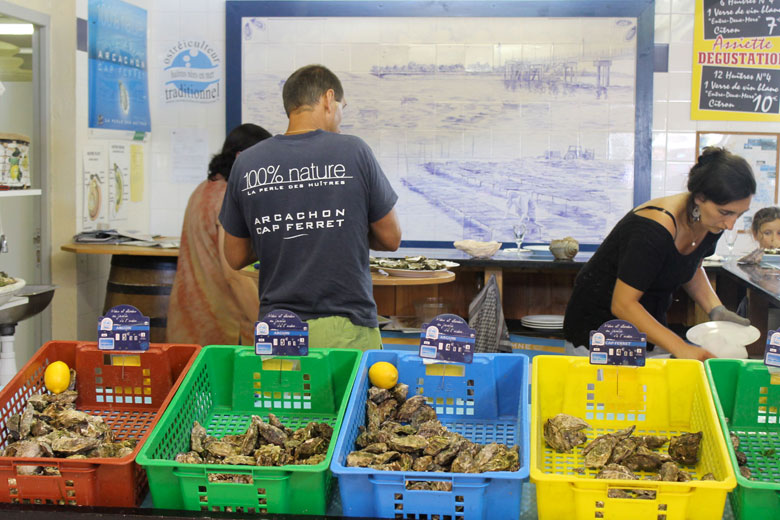 2. Cap Ferret: oyster beds and Bordeaux blanc
Further down the Atlantic coast just south of Bordeaux is the casual chic peninsular of Cap Ferret with windswept beaches on one side and, on the other, the Bassin d'Arcachon, a huge lagoon famed for its oysters. Often described as France's answer to the Hamptons, it's becoming a fashionable holiday destination, attracting the likes of designer Philippe Stark, who has a house here. The simplest of white Bordeaux wines dominate – Entre Deux Mers and other Sauvignon and Semillon-based whites – crisp, clean and citrusy with sparklingly fresh seafood. Nothing too demanding, just take your pick according to your budget, but steer away from anything too fancy and oaked.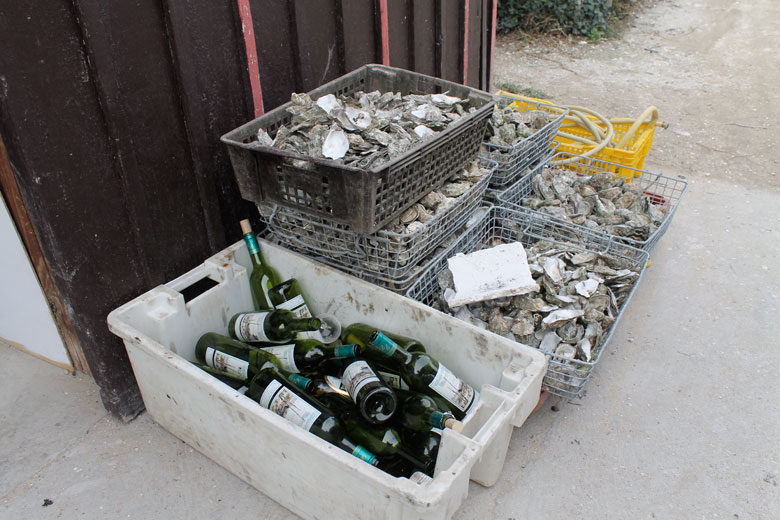 3. Languedoc: picnics and Picpoul
Over on the Mediterranean in the Languedoc is popular newcomer Picpoul de Pinet. Located between Pézenas and Sète, many of the vines overlook the Bassin de Thau and its extensive oyster beds. Historically these Picpoul and Clairette grapes contributed to the vermouth Noilly Prat whose factory is close by in Marseillan, but fashions change and the market now prefers dry table wines. Fresh, lemony and extremely easy to drink, Picpoul has taken over from Muscadet as the go-to summery French wine in the eyes of many Brits and has become a gastro-pub favourite.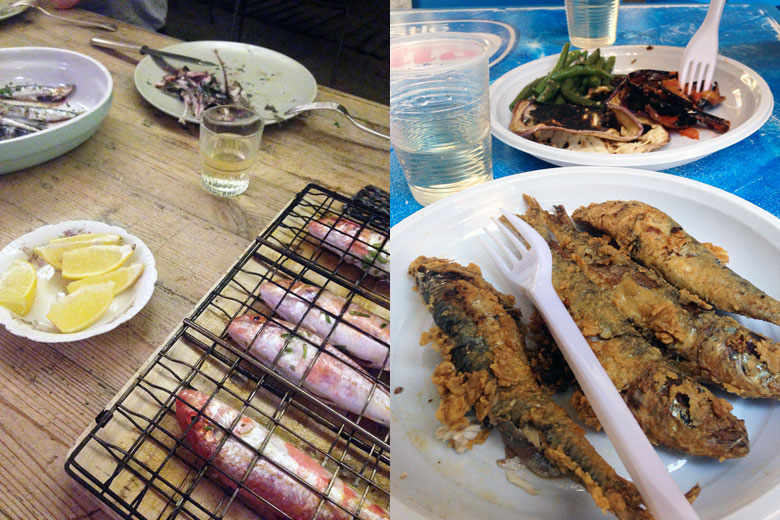 4. Andalucia: tapas and fino
Crossing now to Spain, if we first touch down in steamy Andalucia, despite the hot temperatures, the classic option is tangy, invigorating bone dry fino or manzanilla sherry. There aren't many wines that can cope with the almost bewildering range of flavours and textures of tapas, but fino stands its ground and is particularly happy with fishier plates, especially garlicky prawns or fried fish. Here it's not the maritime climate that helps, but the layer of flor mould that forms on the wine in the barrel, protecting it from oxygen, and keeping it tasting fresh and tangy. Long term storage in coastal bodegas helps add savoury saltiness. Look out for particularly perky tasting "en rama" wines bottled for early consumption without being fined or filtered.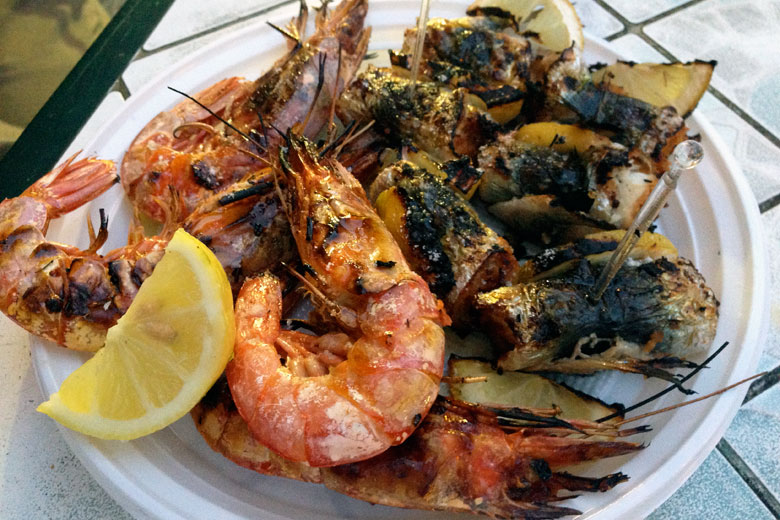 5. Galicia: anchovies and Albariño
In contrast, green, damp Galicia in northwest Spain is home to some of the country's finest whites. The Albariño grape produces elegant, aromatic wines that are pitch perfect with the superlative local fish and seafood. Like Brittany in France, the cooling effect of the Atlantic is keenly felt. Along the coast towards San Sebastian in Basque country the Txakoli grape does a similar job. Lemony with a tingly spritz, it's widely consumed with pinxtos (local tapas) by the holidaymakers that flock to the region. Traditionally waiters or bar staff hold up their arms and pour the bottle from a height into tumblers to tone down the fizz, leaving an attractive light effervescence.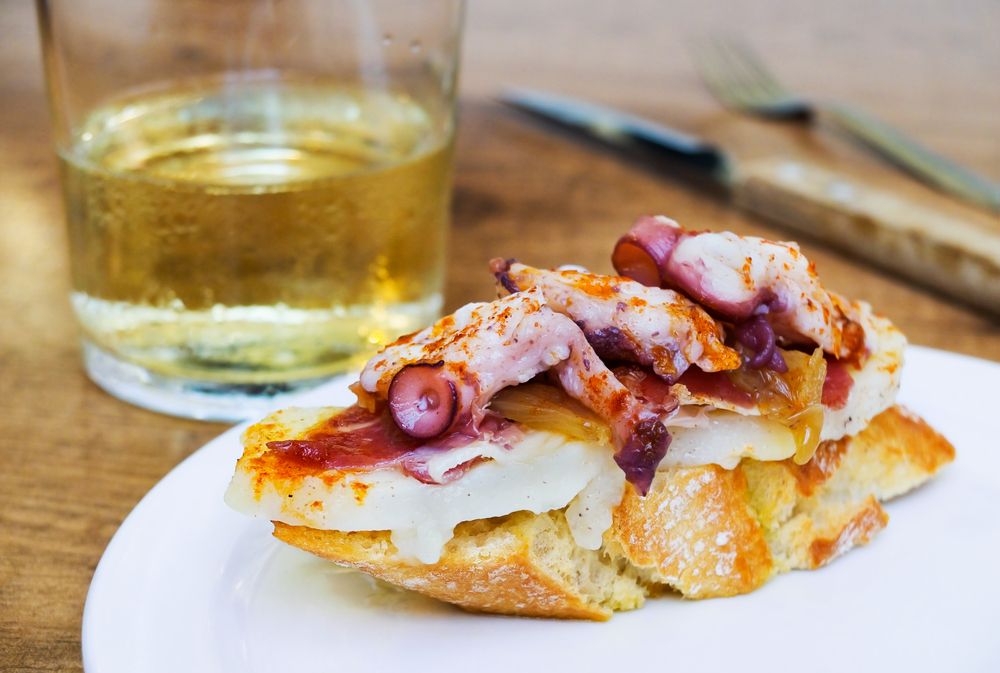 6. Italy: fritto misto and Pinot Grigio
Italy is also good hunting ground for summer whites. Gavi in Piedmont produces fresh, creamy whites from the Cortese grape and over in the northeast near the Austrian border you can find finely structured, mineral Pinot Grigio from Collio – a stark contrast to dilute, mass market examples that are best avoided. Practically Alpine wines from the Alto Adige can be deliciously crystalline and uplifting and the Veneto offers increasingly good Soave; look out too for Lugana from near Lake Garda. In Le Marche Verdicchio vines from high ground near the Adriatic coast produce some particularly notable whites in the Castelli di Jesi and Matelica DOCs and continuing down to Sicily, and Etna especially, you'll find some wonderfully intense, mineral and ageworthy wines. Any of these would see you through a platter of fritto misto or spaghetti alla vongole with great verve.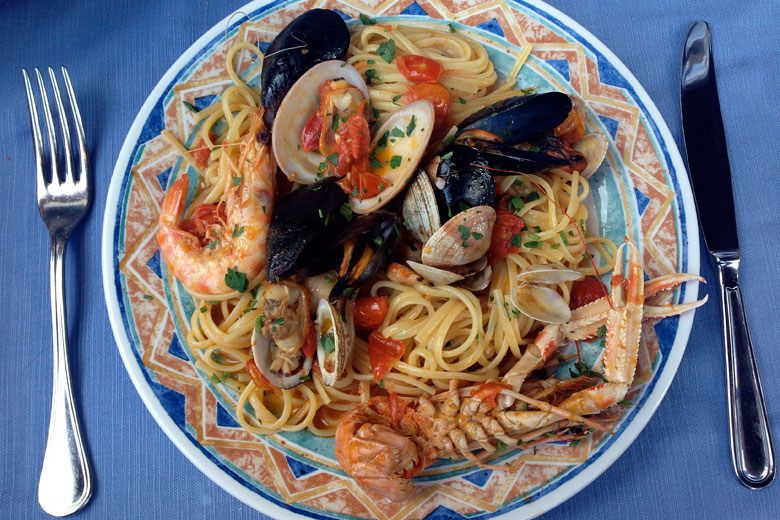 7. Greece: BBQ and Assyrtiko
My other favourite holiday destination and hugely inspirational with regard to pairing fish and wine is, of course, Greece. Not only are the Greeks proud advocates of locally produced food, but its wine industry dating back to antiquity now produce some of Europe's most exciting wines. Attica, famed for retsina, now produces some excellent dry whites from old Savatiano vines. In the Peloponnese, cool, high altitude Mantinía is the source of fragrant, versatile whites and the best islands for dry whites include Crete and Santorini. Cretan wines are a reliable choice as the wine industry on this mountainous island has received much recent investment.
However, Santorini is to my mind the country's most exciting wine region. Extremely old Assyrtiko vines anchored in nest-like bushes to black volcanic soils preventing them from being blown away, produce distinctively satisfying dry, saline, mineral wines that can age for several years. If Poseidon was your host, this what you could have been drinking with a magnificent fish, grilled whole and served with an emulsion of olive oil and lemon juice.
Alternatively, another frequent choice for seafood, particularly octopus, is ouzo. Potently alcoholic with its strident aniseed flavour, it's a really successful partnership. When you think of how often Pernod or anise is used as an ingredient in fish cookery, you can understand how obvious this is.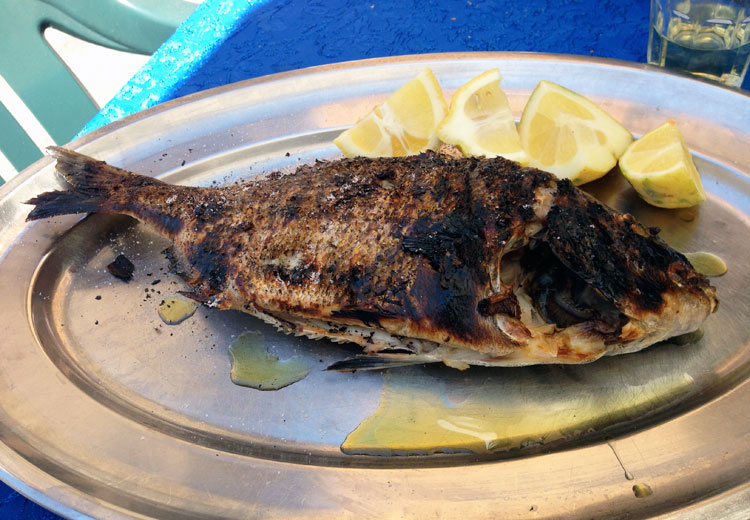 8. Postscript: prawns and pinks
As a postscript, I'm going to touch on one of my favourite combinations – rosé and prawns. I've got a real weakness for pink wines with pink food. Certainly very easy on the eye, whether it's a hearty Spanish rosado with prawn tapas or a refined Provence rosé with an unadorned platter of langoustines or salade Niçoise, these are deeply pleasing combinations. Roll on summer. Happy holidays and happy drinking!
Also See: