Hands on
Commercial divers turned entrepreneurial fishermen, Steve Hall and Matt Baldwin have built a tasty business by satisfying a growing appetite for local, sustainable seafood. By Ian Baird.
Coastal communities have historically been engines of entrepreneurship by necessity. Living by, and making a living from, the sea was tough – indeed, it was often the choice of last resort – and coast dwellers found many ways to survive in the harsh conditions they were faced with. That ingenuity has passed down the generations and many today still have two or three jobs to make ends meet.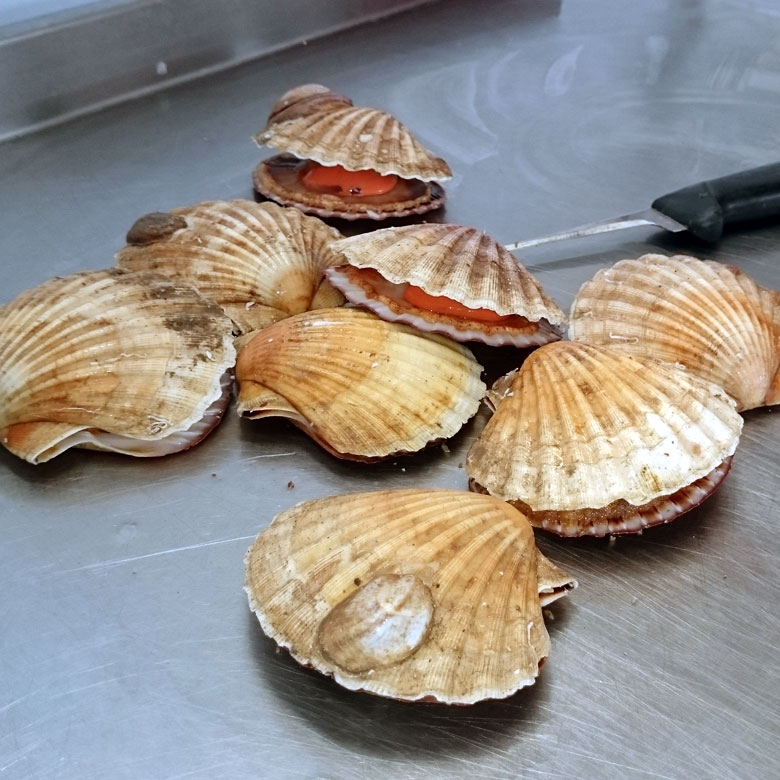 In a new unit by Portland Harbour I watch as boxes of prime wet fish are sorted for market. Landed today, by tomorrow it will be on sale at farmers' markets in Ealing, Wimbledon and Camden. This is a slick operation, performed almost without a word being spoken. The packers know which species will sell at each market, and for how much. They carefully pack each box accordingly with the various bass, John Dory, grey mullet, gurnard, hake, Abbotsbury oysters, Portland mussels, brown crab, lemon sole and more, many of which bear a tag that shows they were line caught.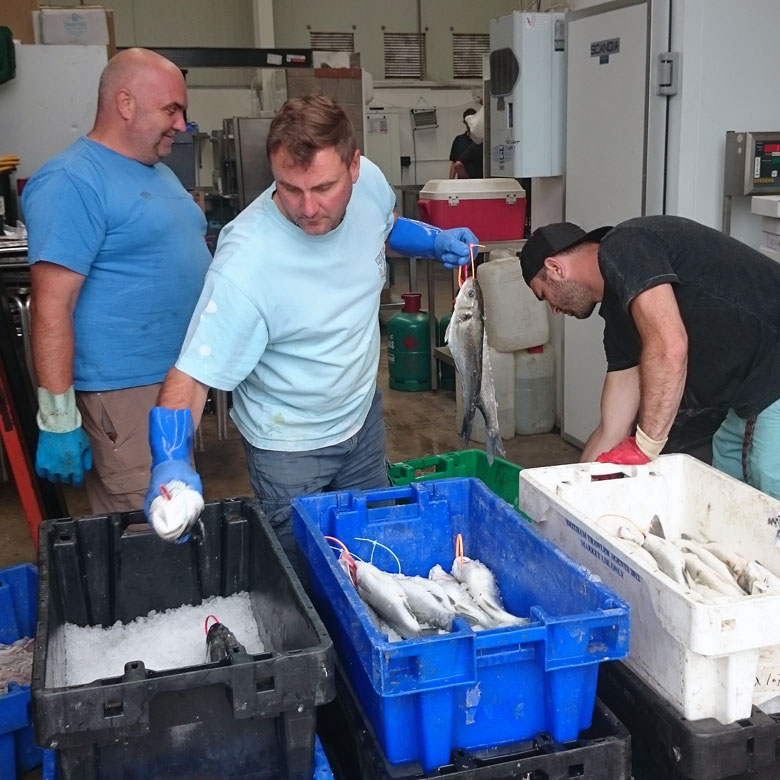 Founded by Steve Hall and Matt Baldwin, both former commercial divers from Portland, the Handpicked Shellfish Company has grown rapidly into a successful business supplying the finest locally sourced seafood. Steve and Matt worked in the perilous world of deep sea rigs and marine civil engineering until the strain of the dangers and long periods away from home made them consider how they could make a living using their diving skills back home – and so they began diving for scallops in Portland's abundant waters.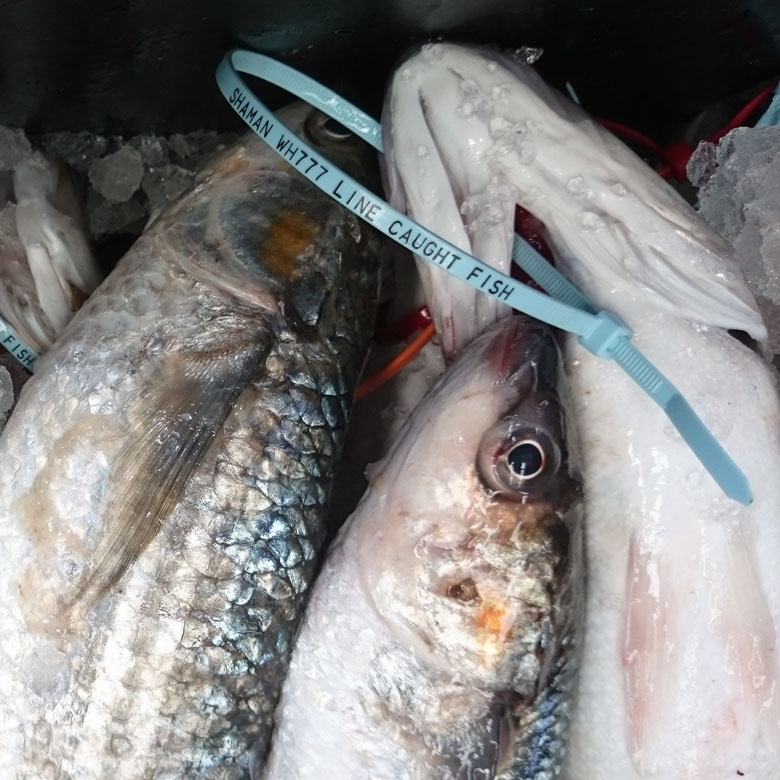 "We started with virtually nothing," says Matt. "We got a half-share in a crab boat and started off diving for scallops and fishing for crabs and lobsters. We had to take out a loan to buy the retail scales to legally weigh our catch for sale!" But the business grew quickly; local sales became regional and now includes four London markets each week plus one in Bristol.

"We started this thing, now we can't get time off!" says Steve. On top of the markets, they supply wholesale wet fish and shellfish to businesses across the south coast, sourcing it from the five fishing boats that they now own shares in.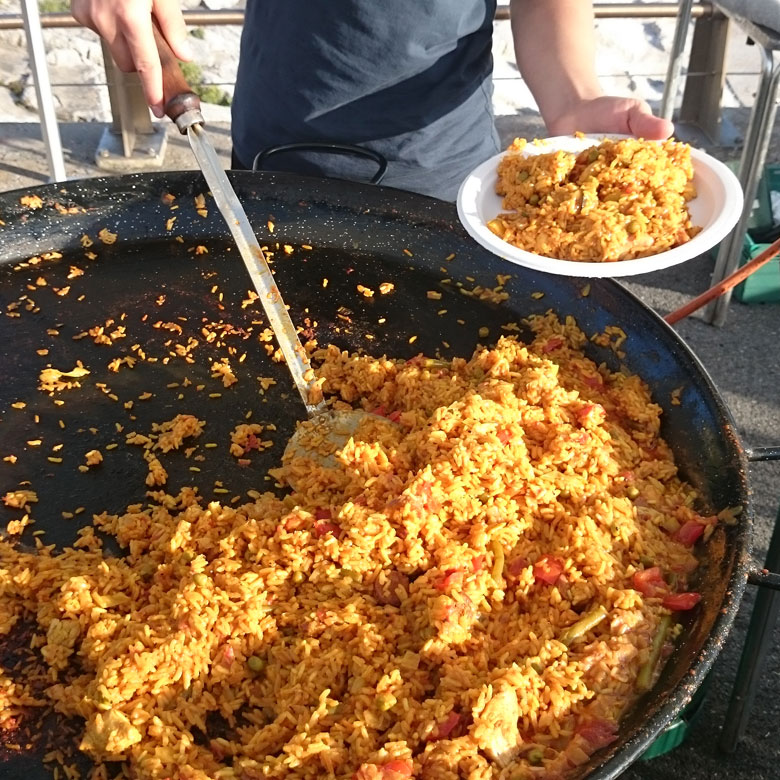 "We were producing so much that the progression into fishmongering was a natural step for us," says Matt. "But there was still a surplus, so we decided to buy a café to provide us with a retail outlet as well," chips in Steve, referring to the curiously named Quiddles Café, in the corner of Chesil Cove. (In case you're wondering – and you probably are – quiddles is the Portland dialect name for squid.)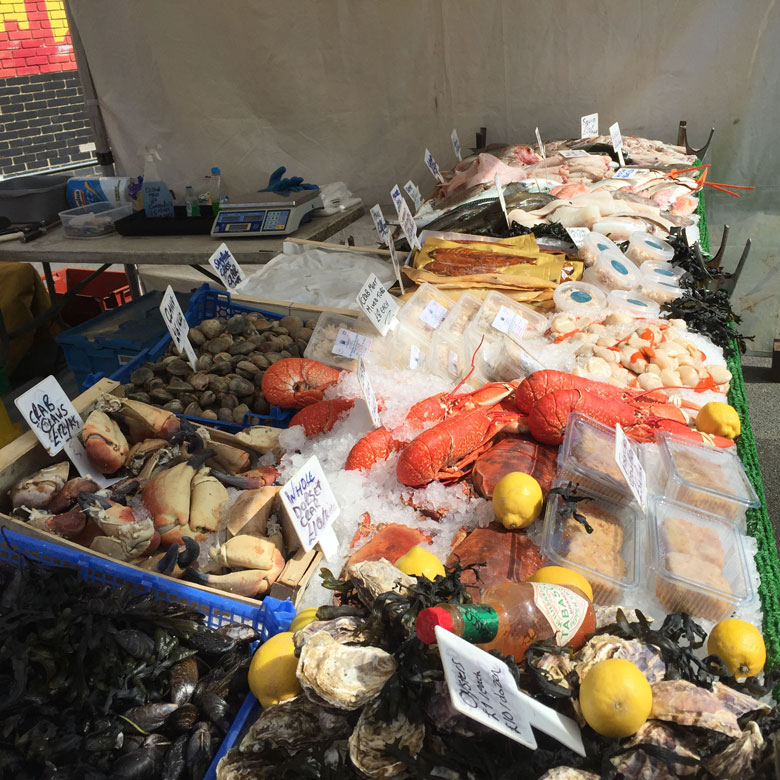 Quiddles is a small beach café serving breakfast, lunches, cream teas and home-made cakes. But on Thursday evenings from May it really comes alive with its popular outdoor paella nights. They were so successful that Steve and Matt realised they could expand still further and so, four years ago, they added outside catering too – which is when Steve Male, a chef with 32 years experience, joined the company.
"The outside catering took up the remaining slack from the fishing and fishmongering, reducing waste and making the whole business greener and more sustainable," says Steve M. He's created dishes that are adaptable enough to take whatever the surplus catch might be, such as Thai fish curry and crab noodles, as well as the perennially popular paella.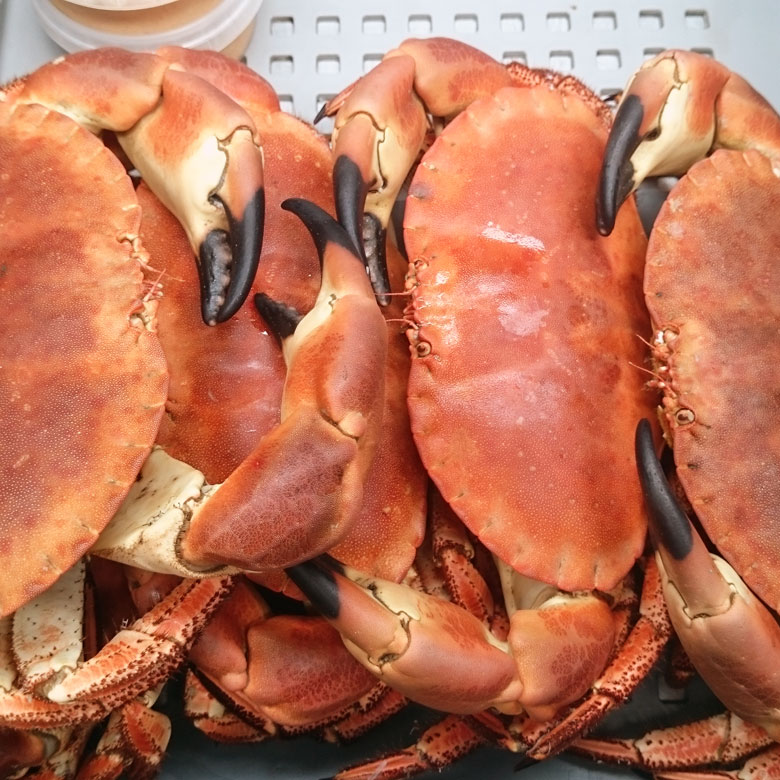 Now he cooks at the London' farmers markets, as well as the Quiddles Thursday night spot, and various private events around the capital, or even at the races at Ascot – with Matt and the other Steve pitching in too when needed. "We'll go anywhere," says Steve M. "We really want to build up this part of the business." To that end, they've just installed a brand new kitchen in their mobile unit.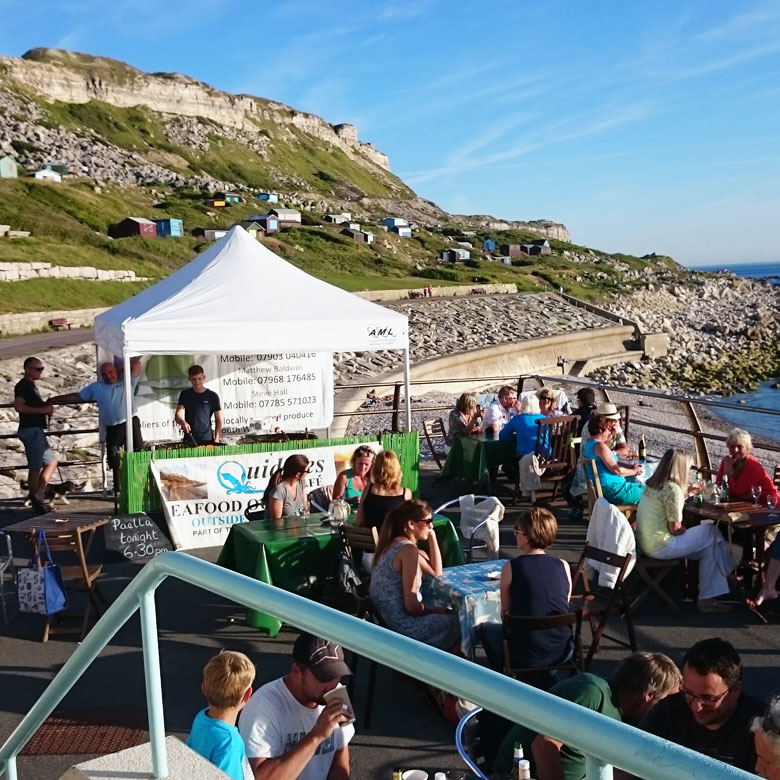 Meanwhile, on a Thursday night at Quiddles, the Esplanade is busy with diners eager to take their seats. Steve H dishes up steaming platefuls of paella while his wife, Karen, keeps an endless supply of drinks coming from the Tardis-like interior. There's an extra treat tonight as local shanty group, The Dorset Wrecks, sing for us followed by Morris Dancers later at the nearby Cove House Inn. As the sun beats down, and the aroma of mussels, prawns, chorizo, rice and saffron pungently spice the air, the clink of glasses and buzz of conversation and laughter prove one thing for sure – this is one local business that has got it absolutely spot on.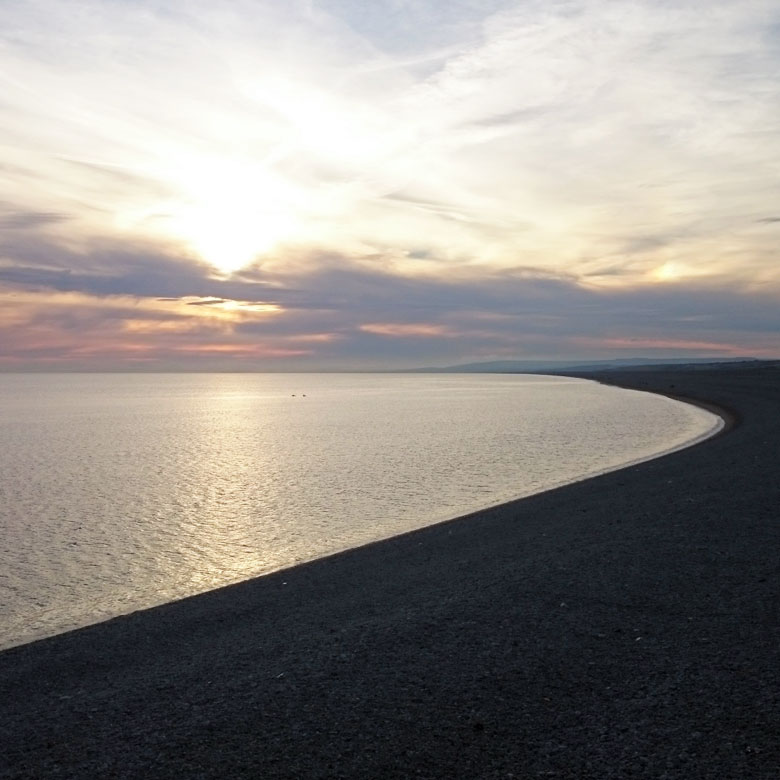 * You'll find the Handpicked Shellfish Company at the following weekly markets: Bristol, Corn Street (Wednesday); Ealing, Wimbledon and Parliament Hill (Saturday); Queens Park (Sunday). You'll find Quiddles Outside Catering at the following weekly markets: London Bridge and South Kensington (Tuesday); Bloomsbury (Thursday). Paella night at Quiddles Café, Chesil Cove, Isle of Portland is every Thursday in the summer. See their Facebook page for more information.
---

Ian Baird is a self-employed boat builder on Dorset's Jurassic Coast. He has a workshop where he makes all kinds of nauticalia both from new and recycled materials, especially native woods. He also manages a coppice woodland in Dorset for conservation and greenwood forestry products, as well as The Galley Café Mobile Canteen with his friend, chef Keian Gillett of the Galley Café in Lyme Regis, offering fishy treats to hungry Dorset folk.
Also See: