Summer in a glass
In celebration of English Wine Week, Lucy Bridgers rounds up some of the best examples, still and sparkling, which go brilliantly with seafood for perfect summer drinking.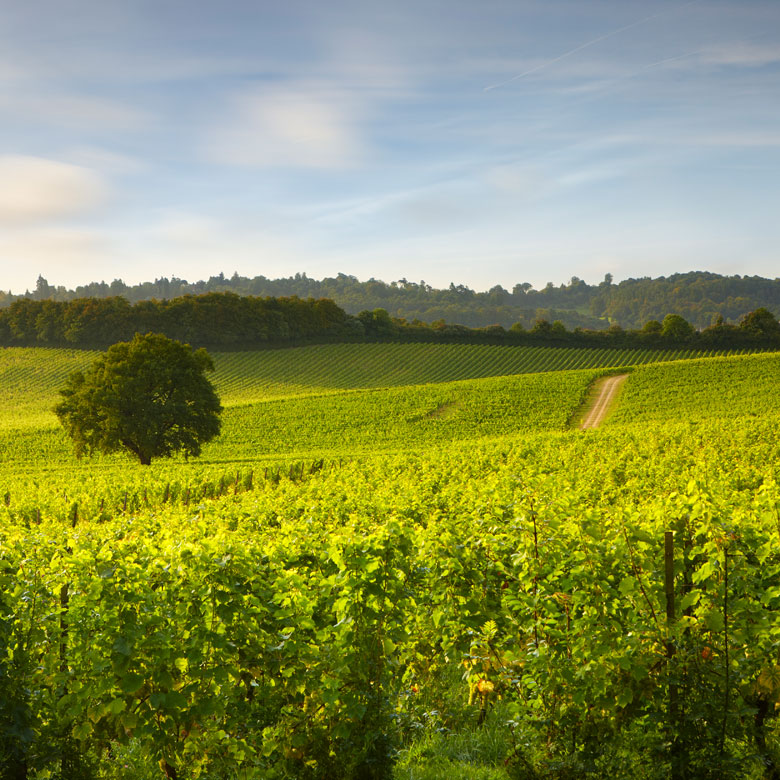 It's exciting to see how much distinctive, high quality local produce is becoming available all over the UK – and this isn't just restricted to food. In recent years English wines have improved beyond recognition – still wines as well as internationally renowned fizz – and, naturally, they are ideal to partner our glorious fish and shellfish and perfect for summer drinking. English wine isn't new. Viticulture was introduced to the UK by the Romans, and apparently grape vines predated even them. Widespread wine production continued until the Middle Ages, but steadily lapsed and by the mid 20th century was only produced by a handful of enthusiasts. Things started to change in the 1990s, particularly when the potential for high quality sparkling wine was recognized in parts of Kent and Sussex.

Since then increased technical know-how, financial investment and climate change all contributed to what is now a dynamic and award-winning industry. Currently over five million bottles are produced per annum and this is expected to double by 2020. Perhaps the London Olympics and Queen's Diamond Jubilee have helped us feel more patriotic, perhaps consumers are more keen to support the local economy, or perhaps we're just starting to notice how good our wines have become – whatever the reason, the market is growing. (Note: the term British wine is used to describe wine made in the UK from imported grape concentrate, so quite different.)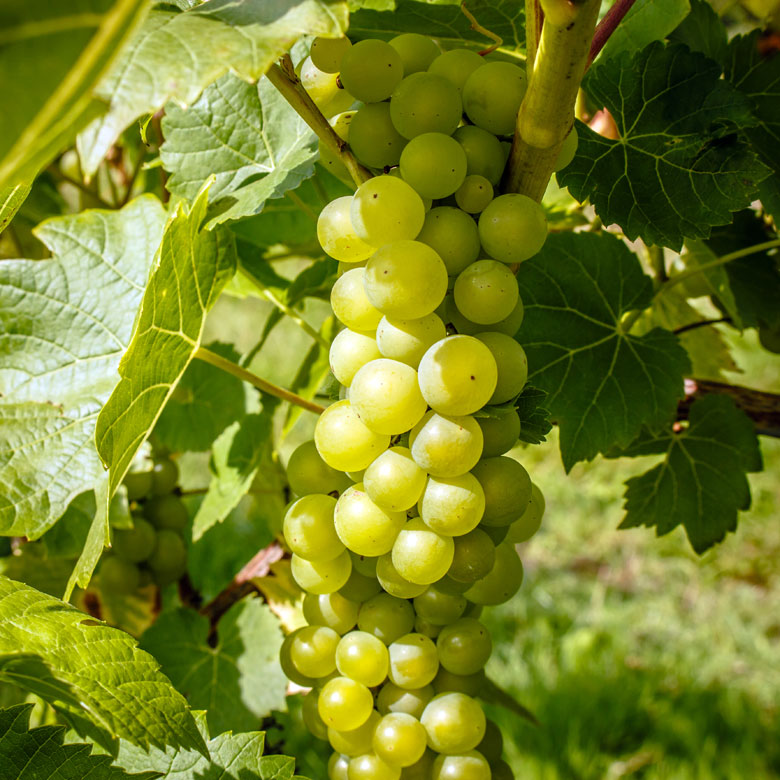 Stylistically, English wines tend to be refreshing and delicate making them ideal for fish and seafood. The vineyards are located at the climatic limit of wine production, resulting in moderate levels of alcohol and generous acidity. But, while in the past the wines could be tart and mean, today they are considerably more fruity and easy-drinking. The aromatic spectrum includes elderflower, gooseberry and grapefruit with a pristine bucolic charm and finer wines have a chalky or flinty minerality. These are light, fresh, unoaked wines and if you like wines from other cool regions like the Loire, Alsace, northern Italy or Germany, do try them.
However richer, barrel aged wines are emerging as English winemaking becomes more sophisticated and there are some delicious late-harvest sweet wines. Whites dominate production (80%), but there are some pretty rosés and a few subtle reds from Dornfelder, Rondo, Pinot Noir and Meunier. In typically British fashion, restraint is the keyword.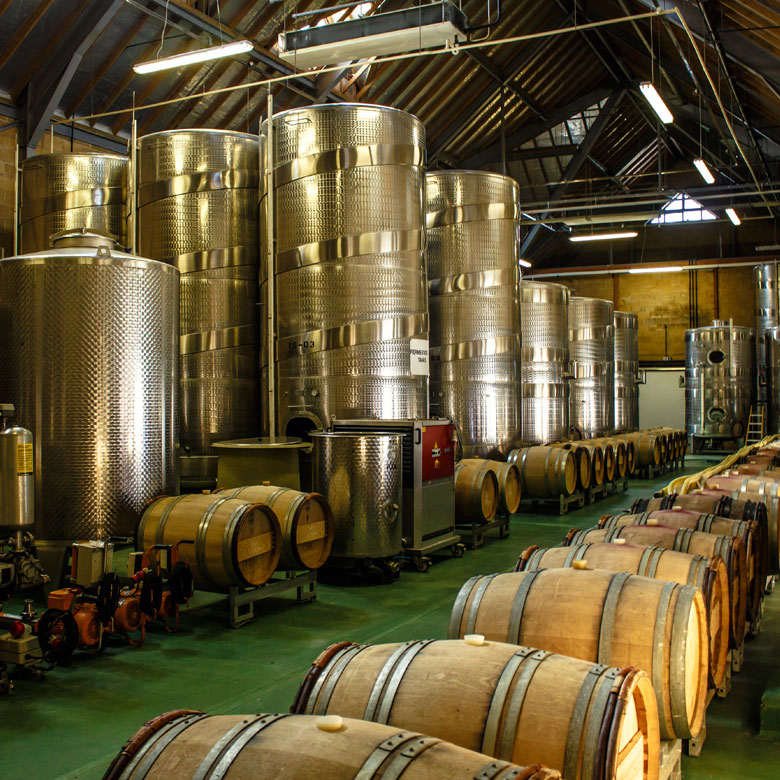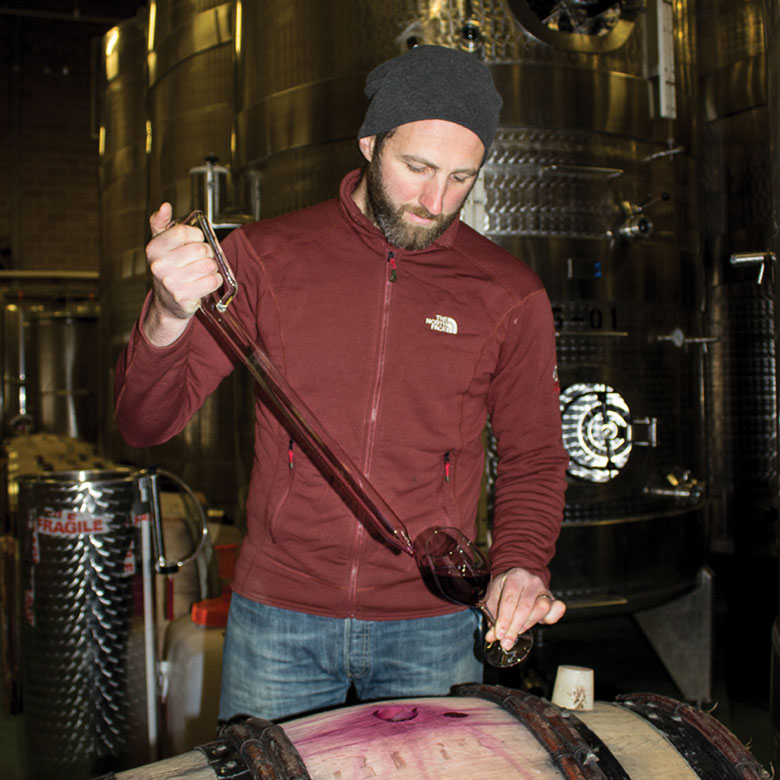 Elegant simplicity
Most of these wines call for simply served seasonal produce. To showcase super-fresh unadorned molluscs I'd turn to Chapel Down's firm, dry mineral Flint Dry made from a blend of grapes featuring Chardonnay, Pinot Blanc and German varieties. Their versatile Pinot Blanc is another good choice – still quite neutral, but a touch creamier and more aromatic.
Rye Bay scallops, landed just a few miles away from Chapel Down in Tenterden would be a delicious match and, although from further afield, so would Colchester native oysters (although you'll have to wait until September, when they're back in season). I'd be tempted to take along a bottle on my next visit to the Company Shed on Mersea Island. Raw fish would also suit these wines. Ceviche, sashimi and tartare would be in good hands here.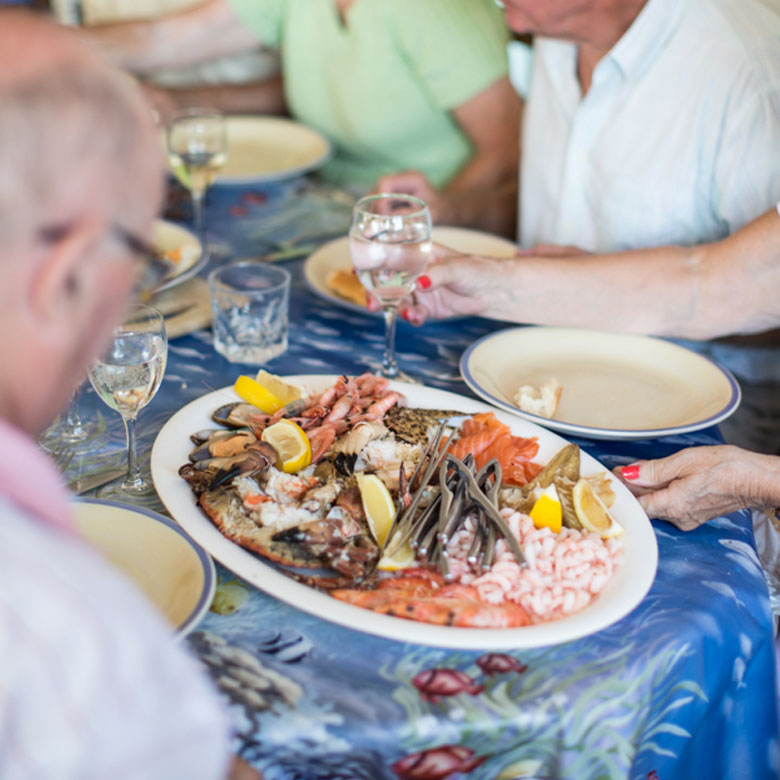 Fresh and aromatic
Bacchus is a bit of a hero in English vineyards and this German hybrid variety produces crisp wines with a Sauvignon Blanc-like gooseberry quality and citrus notes. It comes into its own when a bit more personality is required and offers the refreshing squeeze of lemon lift to fattier dishes like fish and chips, deep-fried whitebait and, a personal favourite, mackerel in oatmeal.
Camel Valley in Cornwall produce some great Bacchus including the wonderfully named Atlantic Dry – Bacchus blended with 40 percent Reichensteiner and Chardonnay – just the thing for crab sandwiches on the beach or grilled sardines. Chapel Down's satisfying Bacchus Reserve has lots of flavour with an appetizing zesty finish. Poached salmon with cucumber or watercress would be another delicious choice and also works well with the fresh, tangy Bacchus from Forty Hall, London's first vineyard since the Middle Ages.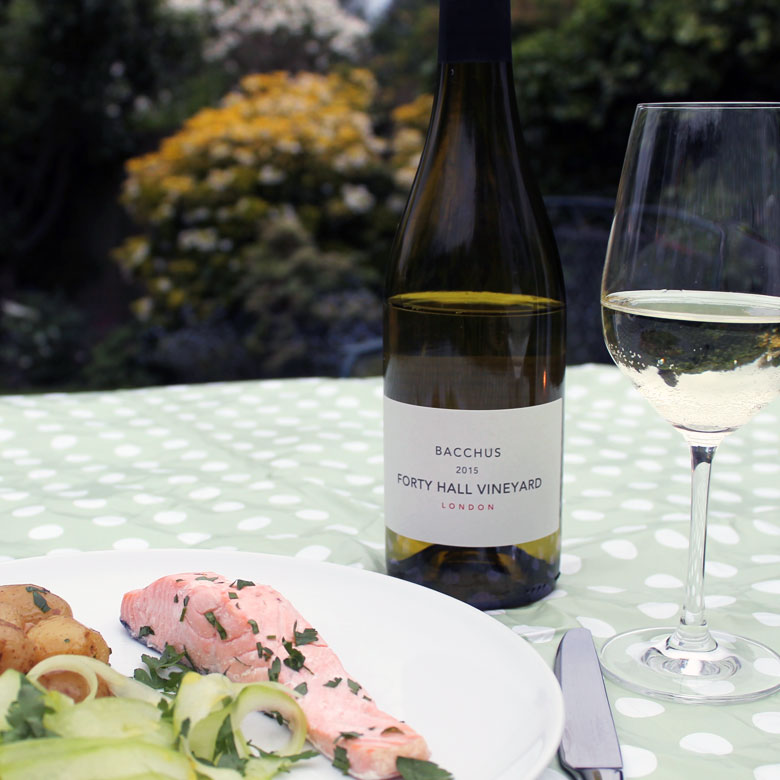 Fragrant charm
Off dry Pinot Gris is a great choice for richer shellfish, highlighting the sweetness of the flesh. From Surrey the Denbies bottling is musky, honeyed and citrussy. Greyfriars near Guildford produces a beautifully perfumed mouth-filling Pinot Gris, part oak aged, yet fresh and spritely. I'd serve it with smoked fish or something with some spicy heat like chilli prawns, salt and pepper squid or even Thai fish curry. Really versatile. Another charming English wine is the distinctive Siegerrebe from Three Choirs in Gloucestershire, which is like springtime in a glass, but with exotic notes of grapefruit and lychee. Scallops with minted pea purée would be wonderfully seasonal match or crab cakes with pea shoots. I also can see it working well with fresh ginger.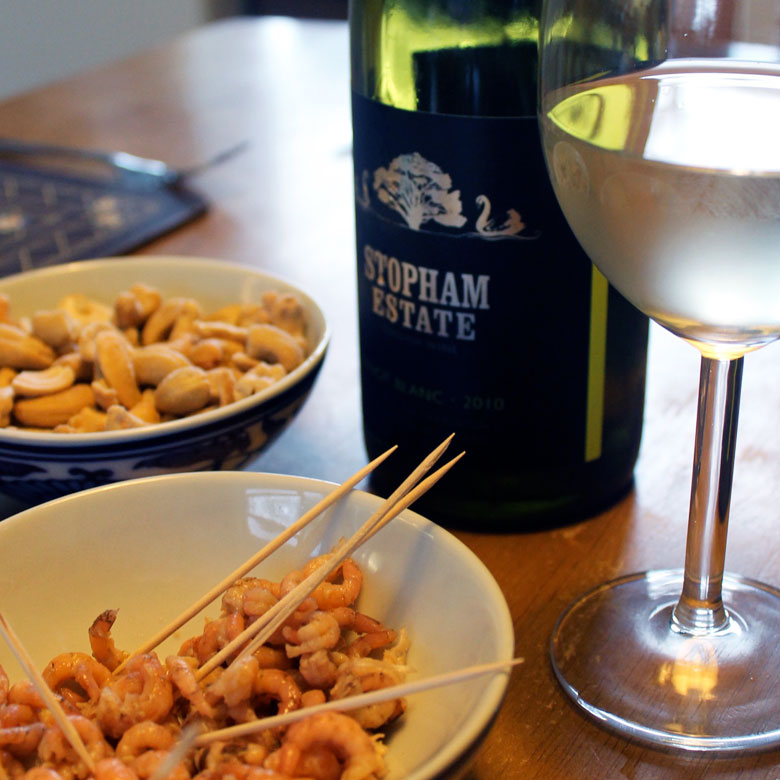 Complex and ageworthy
More serious English wines are emerging including Chapel Down's oak-aged Kit's Coty Chardonnay, which could give white Burgundy a run for its money. Denbies Sauvignon-Bacchus blend, featuring the first Sauvignon Blanc to be planted in the UK, is finely balanced with a savoury complexity from some oak treatment and more in the style of white Graves. These demonstrate how things are moving on in English winemaking and are bottles to save for your finest fish or seafood. Bring on creamy fish pie, Dover Sole meunière, line-caught salmon or trout with hollandaise sauce, lobster and other luxurious dishes that deserve something rich and satisfying in the glass.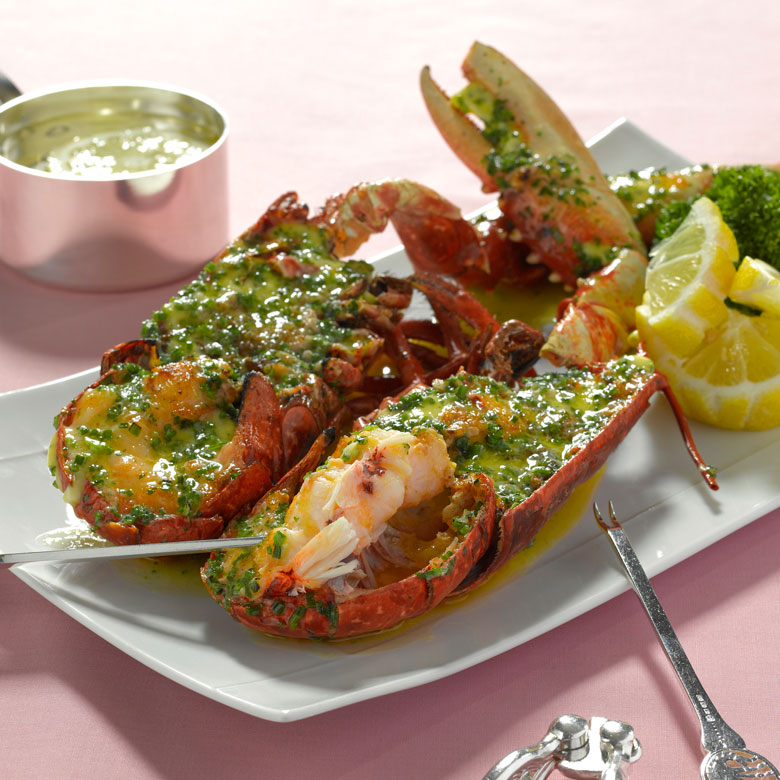 A few words about fizz
Although we've been focussing on table wines, let's not forget England's many prize-winning sparkling wines. With its chalky minerality and delicate red berry fruit, Wiston rosé would be a chic accompaniment to tuna sashimi, tempura prawns or, for a decadent breakfast, scrambled eggs and smoked salmon. English blanc de blancs style fizz is also superlative from top names like Gusbourne, Nyetimber, Ridgeview and again Wiston. Fritto misto, fish pasties and fish and chips, of course, would all be fabulous, as well as top notch oysters and, if you're really pushing the boat out, caviar – now available in the UK, sustainably farmed by Exmoor Caviar in Devon, again showing just how far our local produce has come.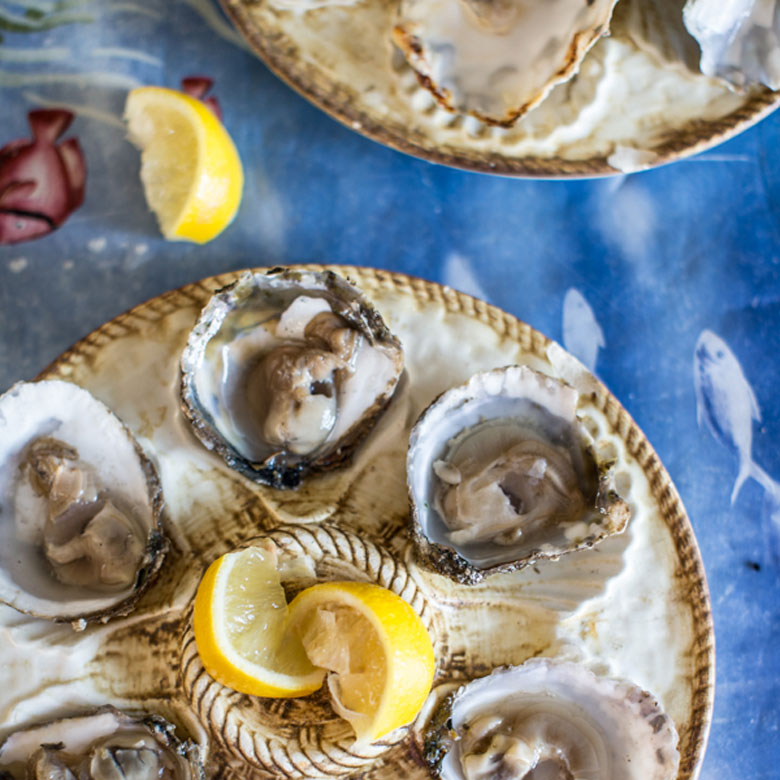 ---
After studying French, Lucy joined Oddbins as a graduate trainee in the early 1990s, moving on to book publishing where, along with other titles, she edited Hugh Johnson's Pocket Wine Book. Since then Lucy has handled public relations for wine producers Torres and Leeuwin, and is now a freelance food and wine writer, editor, consultant and wine judge. She is an enthusiastic blogger, passionate cook and unabashed Francophile. Lucy and her family are based in north London and regularly spend time in France. You can follow her on Twitter @lucybridgers.