Sustainable Fish for Devon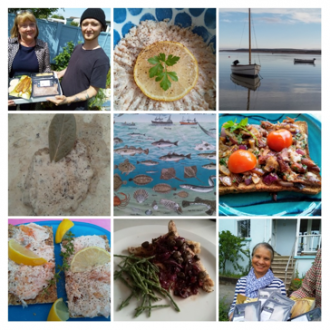 Since 2018 Sustainable Fish Education, a group of fishermen, tutors and marine and catering professionals, have been working to promote the benefits of eating locally caught seafood within Devon and North Cornwall, through a programme of fish tasting, recipes and education sessions.

Following the outbreak of COVID-19, the Sustainable Fish Sale project was launched in April, designed to provide a local market for Devon's fishermen, who had seen their regular restaurant and overseas buyers close overnight.

With listings on their website as well as regular posts advertising products on their Facebook page, they provide hand delivery of locally sourced fish to Bideford, Torrington, Barnstaple and Braunton areas. Sustainable Fish Education also work with their existing partners such as Coastwise, Bideford Sustainability Group, Bideford Quakers, inviting them to ask their members to order local fish though the sales pages.

Here's what some of the happy customers have had to say:

"I was just thinking it would be good to have some fresh fish-so the opportunity to order and have it delivered is great -Thank you very much for starting this service"

"I eat a lot of fish and haven't been in a shop for 9 weeks…Absolutely delighted you are doing this"

"I used the fish for a recipe on your website and was surprised how simple it was for the Gurnard – a fish I had never head of -this new system is great"

"I have ordered extra fish for my family who will be staying with us next week-Thank you for this new service"

"I am delighted with my fish-best thing that's happened in COVID!"