The world's best cod supper
Rosie Birkett joins Britain's finest chefs as they travel north of the Arctic Circle in search of an elusive delicacy: Skrei, Norway's most prized fish.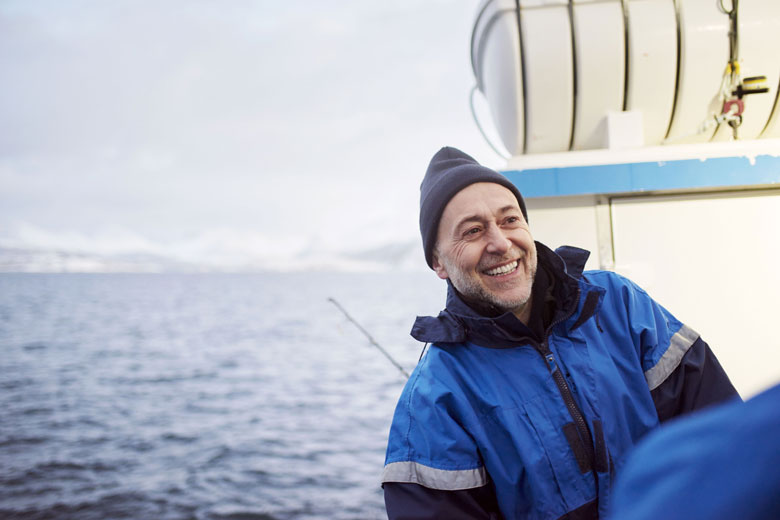 "This is bizarre!" No sooner has he dropped his line into the waters of the fjord than chef Ollie Dabbous has hooked a shining, thrashing fish and is reeling it aboard a small ferry boat 200 miles north of the Arctic Circle. "I've never fished before in my life!"
He's not the sole land-lubber aboard: among Dabbous' crewmates are not only hardy Norwegian seamen, but also some of Britain's finest chefs, led by Michel Roux Jr. Beneath snow-capped mountains and a pearlescent pink and grey sky, they are huddled against the chill to land one of the great delicacies of the northern waters of Europe.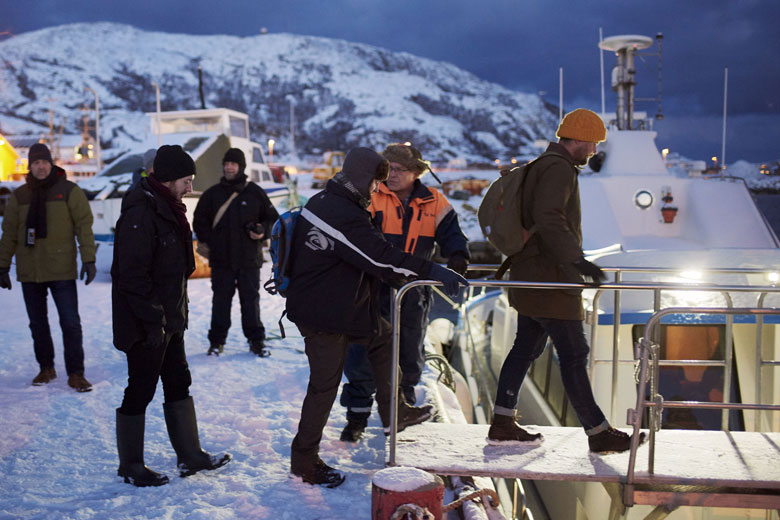 But let's not get ahead of ourselves… We had arrived the day before in Tromso in Norway, Europe's northernmost city, to darkness, face-burning cold, and inches of thick snow cloaking everything in sight. "We haven't seen the sun for two months," says our host, Amund Brathen from the Norwegian Seafood Council, as we drive west towards the island of Sommaroy. "The children are making pictures of suns and sticking them up everywhere, and we're getting ready to celebrate. It comes back next week, so it's an exciting time for all of us right now."
The return of the sun – which at first will flash momentarily above the horizon, before getting a little higher each day – is not the only cause of excitement. Most people come to this remote region to glimpse the Northern Lights, but we are here to fish for a delicacy that begins its fleeting season in the darkest days of the Norwegian winter. The wild Skrei (which translates as "wanderer") is a migratory Atlantic cod that usually resides up in the nutrient-rich waters of the Barents Sea, off the northern coasts of Norway and Russia. Each year between January and April, the mature Skrei travels thousands of miles back to its birthplace, the Lofoten Islands off the north coast of Norway, to spawn.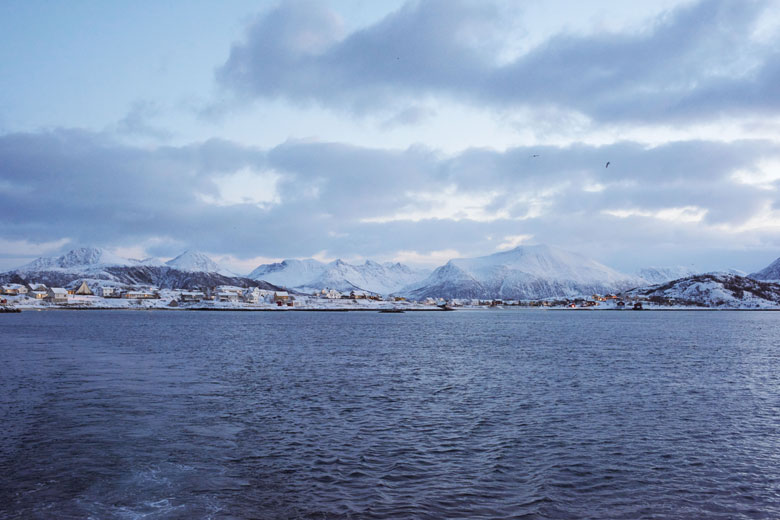 Prized for its firm flesh and lean white meat – the result of swimming all that way – it's adored by cooks. Ever more British chefs are using it, attracted by its versatility, seasonality and pristine condition – something they can bank on thanks to the scrupulous way the Norwegians protect and quality-control it.
"Skrei has been fished properly by the Norwegians for hundreds of years," explains Roux, one of the first chefs in London to put it on his menu, four years ago. "It has exceptional quality. It has a truer, cleaner flavour [than other cod] and the texture really is out of this world."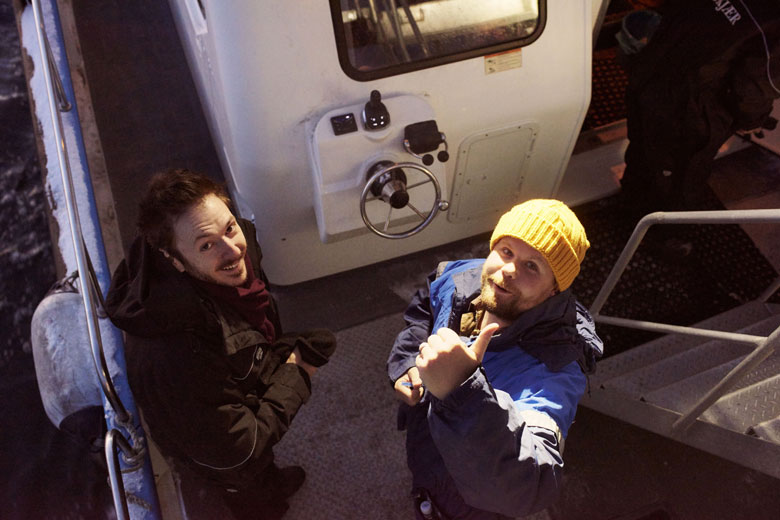 "There's a lot more anticipation for Skrei season in the UK these days," adds Simon Hulstone of The Elephant in Torquay, who has been using the fish for three years. "We all rave about game, but now we have a game fish as well. It's not expensive, either, when it's bang in season."
During that season, hundreds of millions of the fish flood into Norwegian waters, but only 5% to 10% of what is caught is allowed to be labelled with the feted "Skrei" mark on its dorsal fin. To be graded as such, it must be in perfect condition, with not a mark on the skin, bled out at sea, rinsed with seawater slush to ensure the whitest flesh, and in a state of pre-rigor that guarantees absolute freshness, when chilled, for 12 days. The rest is sold as cod, fresh and dried.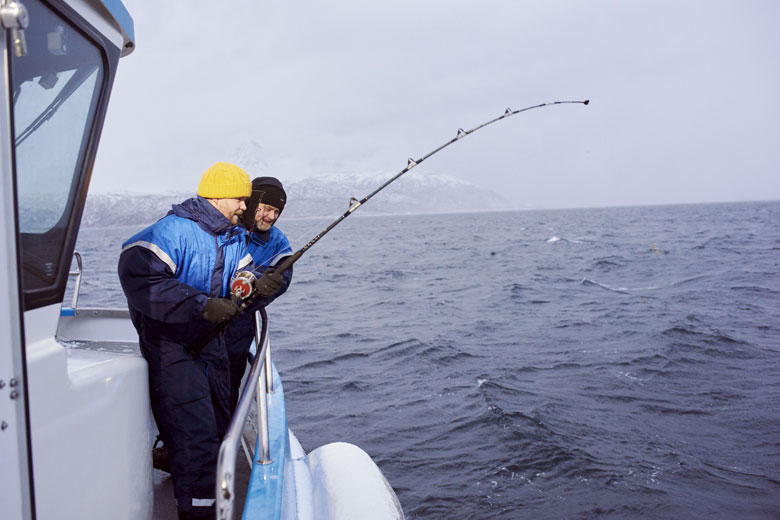 We reach the Arctic Hotel in Sommaroy and are met by a buffet of glistening seafood. The chefs will need their strength for tomorrow's fishing, and clamour around platters of langoustines, mounds of snow-crab salad, piles of meaty king-crab legs, followed by bowls of warming reindeer stew, then creamy cloudberry fool.
As we eat, I get a history lesson from cod specialist Brathen on just what the fish means to his country. "Norway has been built on cod and Skrei," he says, referencing the Nidaros Cathedral in Trondheim, the largest medieval building in Scandinavia, built using money raised from a Skrei tax introduced by King Oystein I. "We've been catching and drying cod since Viking times, and exporting it since 875 AD. We didn't have much, but we could preserve this fish by drying it, thanks to the windy climate. It was a protein source the Vikings took with them to sea, and they exported it to England."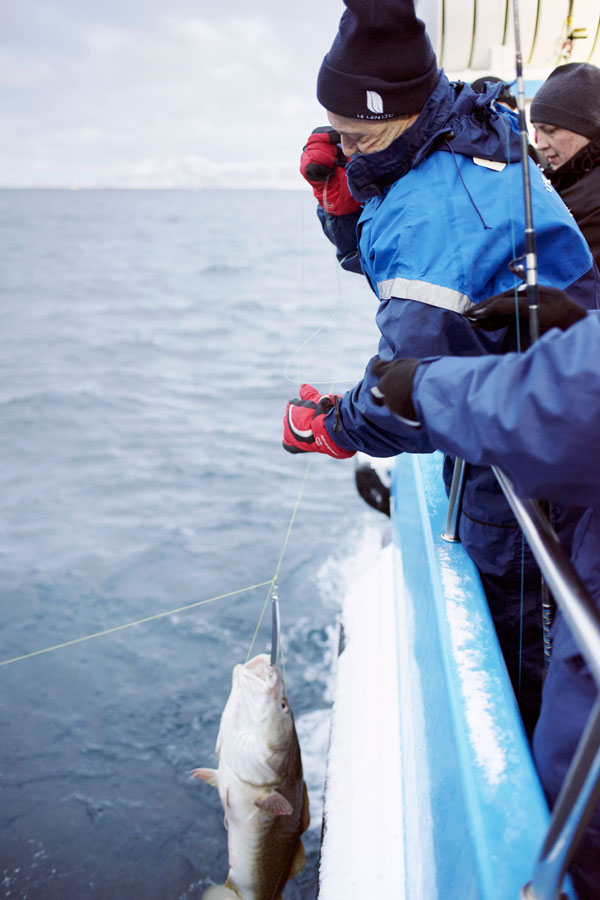 While the fish is entrenched in Norway's heritage, it's also something the nation relies on for its economy (seafood being its second-biggest industry after oil) and cannot afford to lose. Overfishing in the 1980s led to a ban on cod fishing between 1989 and 1990, and Norway, which controls its own waters, refocused on sustainable fishing, maintaining a healthy balance of species through careful stock quotas.
We see for ourselves quite how healthy these stocks are the next morning, as we board a small boat in the hazy blue darkness. We sail three nautical miles west to the fjord of Malangen, where we weigh anchor in a likely Skrei patch.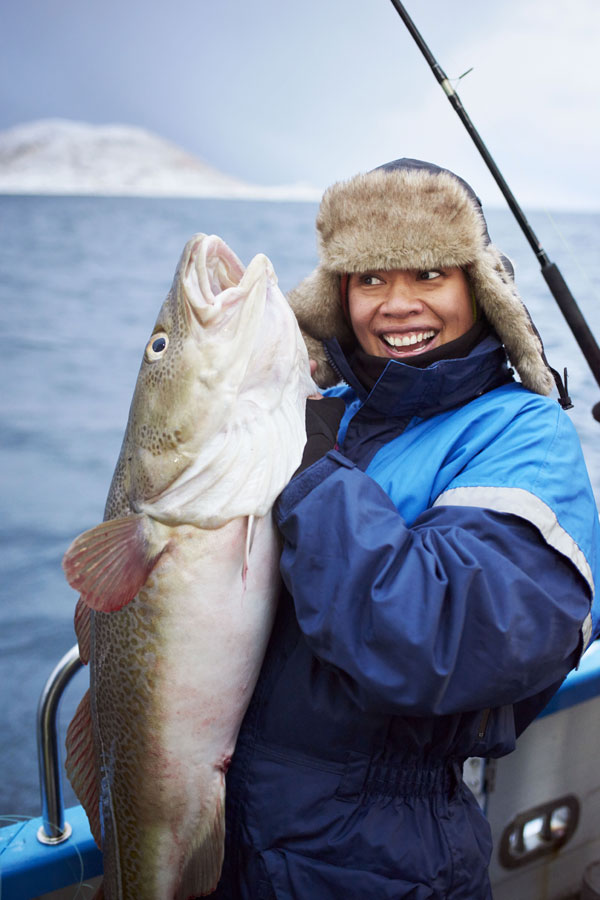 Minutes after Dabbous has landed his first ever catch, chef Monica Galetti reels in a whopping 12kg cod. "I'd like to cook it right here, just to rub it in," she laughs. "I've got it on the menu at the moment [at her pop-up, in London's Gherkin] with a miso glaze and pearl barley stew. It works very well in winter as it's so meaty."
"It has amazing flakes," adds Dabbous, who uses Skrei at his eponymous restaurant in London's Fitzrovia, "and very good yield. Sometimes with a big fish like a halibut, it gets fatty and pappy, but Skrei doesn't." Daniel Galmiche, who gets through 20 large fillets a week at The Vineyard in Berkshire, enthuses: "It's different to normal cod; the flesh is almost translucent and it's very tasty."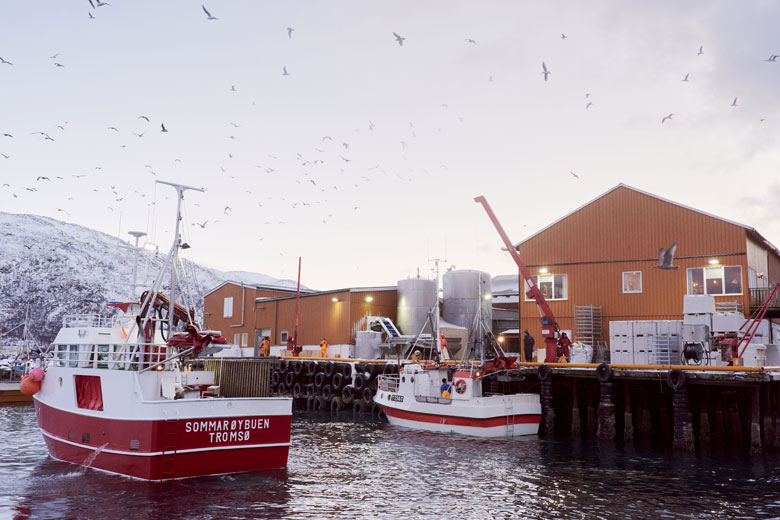 We fish for four more hours, landing a mix of Skrei, cod and coley. The fish come so thick and fast at one point that some mischievous chefs manage to hide one in my pocket as I struggle to unhook a biter. Thrillingly, we're passed by groups of feeding killer and humpback whales – another happy sign of the thriving marine life.
We moor in Kvaloya to tour a small cod-processing factory that has been run by the same family for four generations. Inside, we find local children keeping one of coastal Norway's oldest traditions alive. Wielding lethal-looking fish knives, they work their way through mounds of cod heads, removing the cheeks and tongues.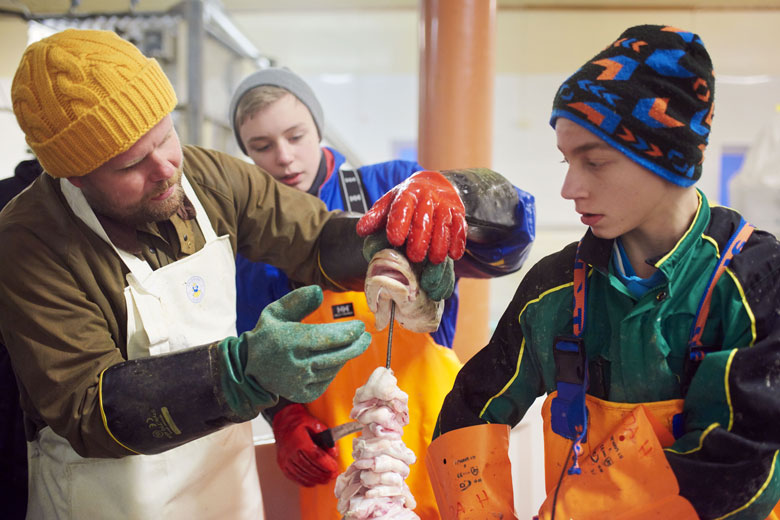 One 13-year-old tells us he's been doing this since he was eight, and is proud to show us how dizzyingly fast he can remove the tongues, teaching one of the UK's most promising chefs – Robin Gill, of London's The Dairy, The Manor and Paradise Garage – how to impale the head on a spike at the precise angle needed to cut free the tongue in one heavy swipe. The children earn up to 1,600 Norwegian Krone (£130) a day.
"It's brilliant to see how they use as much of the produce as possible – and to see the children coming to earn money and gain confidence with the trade," says Galetti. "Everyone should be taking a leaf out of the Norwegians' book," agrees Gill. "It's got to be the best fishing industry in the world and the reason is that they take pride in it."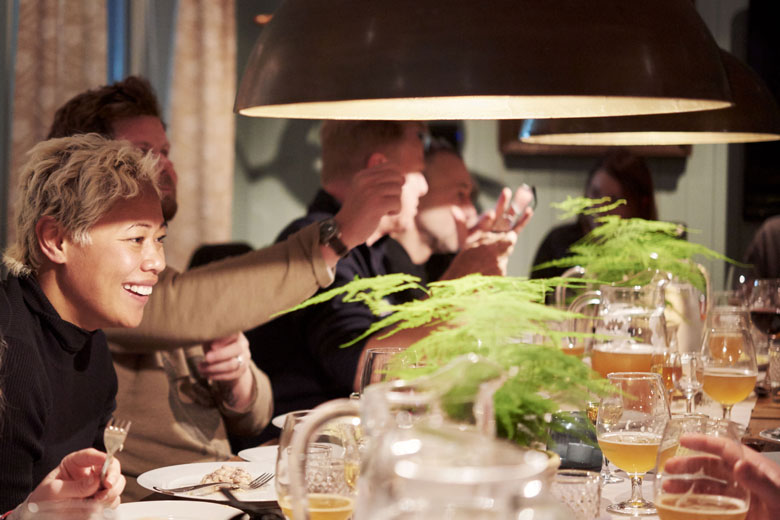 Upstairs, we are treated to jugs of cloudy, unpasteurised beer from a nearby brewery, and cooked a traditional Skrei lunch by local sisters Unni Lorentzen and Trøbjorg Lindquist. They make us Skrei mølje, a time-honoured, protein-packed nose-to-tail dish using the roe, fillet and creamy liver of the cod, which nourished workers who'd row up from the south to make their living fishing the Skrei season.
Brathen has an audible lump in his throat as he explains the importance of this dish. "When the workers came up, they didn't find much food here. What could they eat? The easiest thing was what they'd fished themselves. They took a pot, cut out the roe and liver, and cooked it all up. This is several hundred years of eating tradition. They used the liver, as it is full of vitamin D, which we desperately need, as there's no sun. This fish gives us that: it's our sunshine."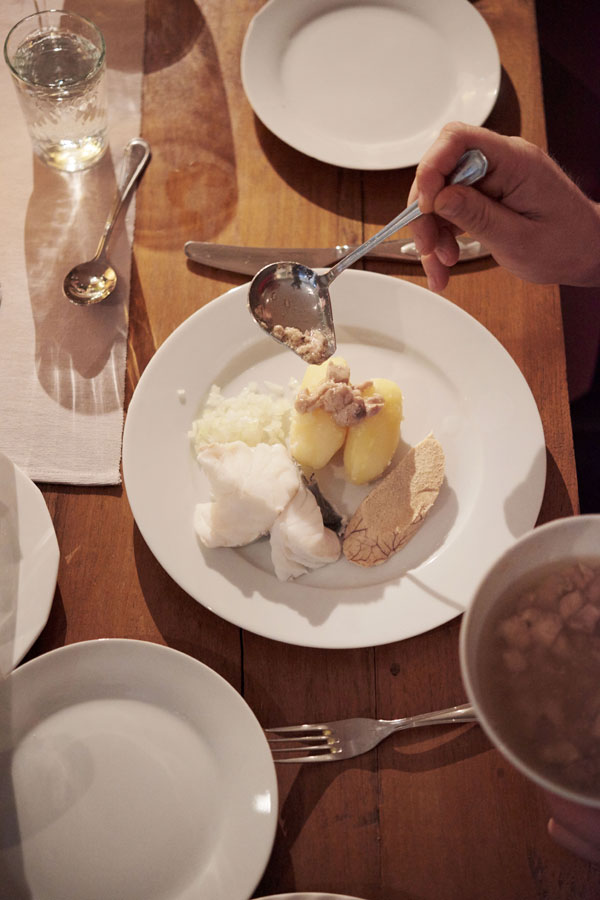 ---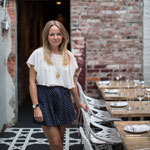 Rosie Birkett is a cook, food writer, stylist, journalist and author. Her debut cookbook A Lot On Her Plate is out now, published by Hardie Grant. Copyright for this article belongs to The Independent. For stockists of Skrei in the UK, click here. To download a complete guide to Skrei, click here.