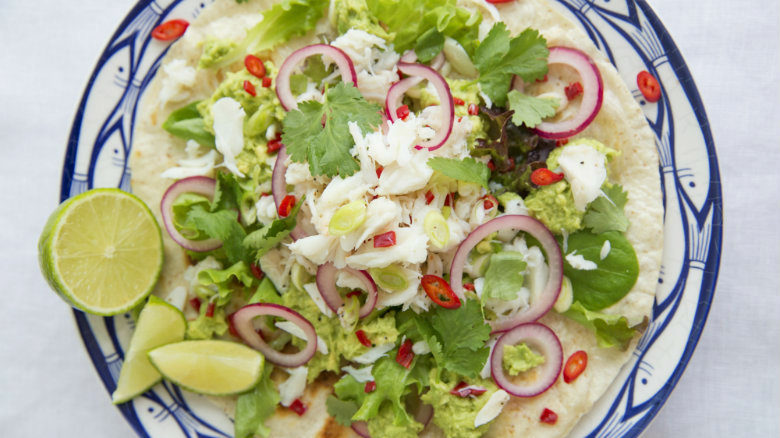 Brown crab and avocado tostada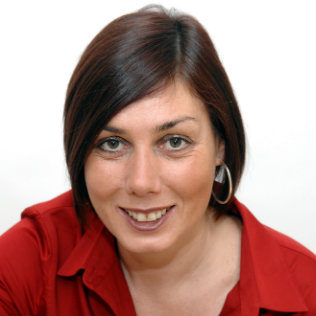 By Juliette Kellow
This recipe is the ultimate 'Super Fish Dish' – it's low in saturated fat, but packed with protein and lots of vitamins and minerals, thanks to the delicious and nutritious crab and avocado combination.
Ingredients
300g brown and white crabmeat
2 limes, plus wedges to serve
2 spring onions, finely sliced
1 really ripe avocado, peeled, stoned and chopped
1 small garlic clove, crushed
2 corn tortillas
Cooking spray oil
2 handfuls mixed salad leaves
1 small red onion, sliced into thin rings
1 medium red chilli, deseeded and chopped (optional)
Fresh coriander, to garnish
Method
Mix the brown crabmeat with the juice and zest of 1 of the limes and season with black pepper.
Mix the white crabmeat with the spring onions and season with black pepper.
Mash the avocado with the juice from the remaining lime, and the garlic and season with black pepper.
Spray the tortillas with oil, then place under a hot grill for a few minutes until crisp and golden.
Put the toasted tortillas on two plates and spread over the brown crabmeat mixture. Top with the salad leaves, mashed avocado, white crabmeat, onion and chilli if using. Garnish with the coriander and serve with lime wedges for squeezing over.