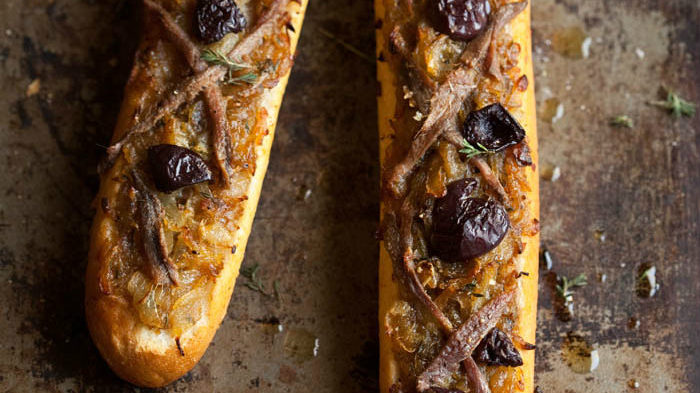 Cheat's pissaladière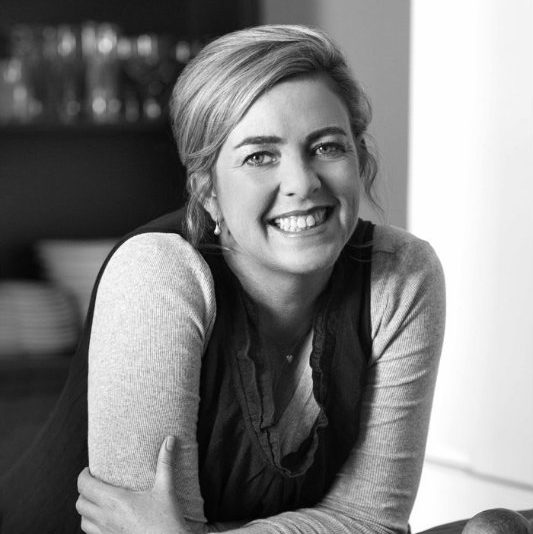 By Sam Linsell
"Slowly caramelised onions, thyme, olives and anchovies work so beautifully together," muses South African cook Sam Linsell, author of the Drizzle & Drip cookbook and blog. "I was craving all these flavours, but didn't have the time to make the dough and let it prove" – and so the cheat's version of this classic French dish was born. It's a recipe that really shows off salty anchovies at their best, and makes a delicious lunch when eaten just out of the oven or wrapped in tin foil for a packed lunch or picnic.
Ingredients
2 tbsp olive oil
3 onions, peeled and thinly sliced
4 garlic cloves, finely chopped
1tsp fresh thyme leaves
Black pepper
6 fillets of anchovies, chopped
2 baguettes, 25-35cm long
6 whole anchovy fillets, to garnish
A handful of pitted Calamata olives to garnish
Method
Heat a generous amount of olive oil in a medium sized pan. When hot, add the onions, garlic and thyme. Reduce the heat and cook slowly for 20-25 minutes until the onions are really soft and a light golden colour. Do not let them brown. Add the chopped anchovies, and season with a little pepper.
Slice a third of the top off the baguette off. Having the base a little thicker than half makes it more substantial.
Press into the bread with your fingers so as to semi hollow out  that baguette. Divide the onion mix in half and spread it over the 2 baguettes. Lay the 6 anchovy fillets in a criss-cross across the top. (If the fillets are very thick you can cut these in half lengthways and only use 3). Next, dot the olives along the top.
Bake in a 180C/350F oven for 20-25 minutes until golden and crunchy, and serve with crispy, green lettuce.