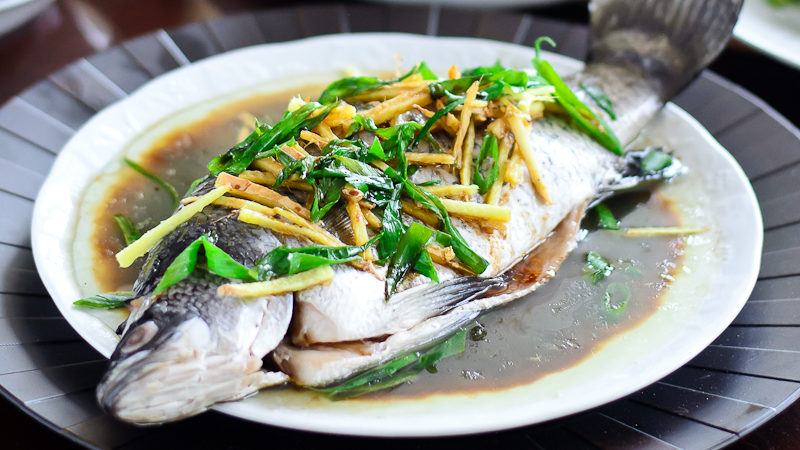 Chinese-style whole steamed fish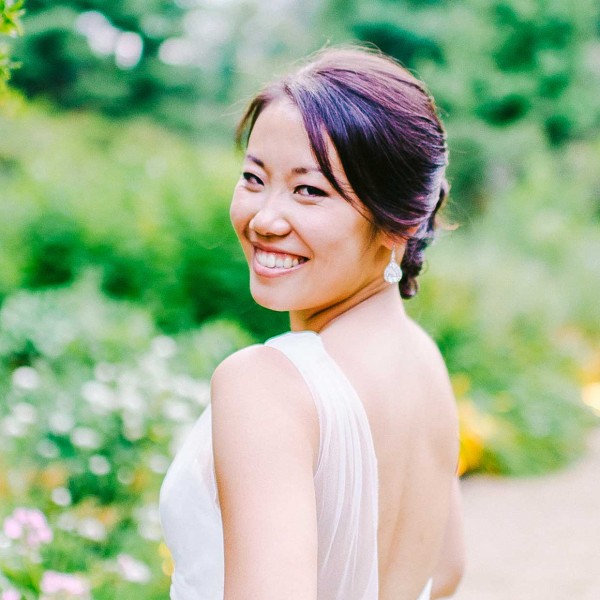 By Tina H
This steamed fish dish looks really impressive brought to the table, but it's actually really simple. It only uses a few ingredients and takes just 20 minutes, making it a great midweek dinner, served with rice. For a healthier twist, remove the end step of crisping the skin with a splash of hot oil, and just peel it back to reveal the steamed flesh.
Ingredients
Whole fish (680g sea bass pictured)
3 spring onions, cut into slivers
1 large finger of fresh ginger root, cut into small matchsticks
80ml of grape seed or canola oil
3-5 tbsp of light soy sauce
Method
Lay the fish on a serving platter or a Pyrex plate.
Place a small metal steam rack or lotus steamer into a large stock pot, then pour enough water into the pan, until the waterline is just below the steaming rack.
Bring the water to a boil, then place the serving platter with the fish on to the steaming rack. Cover with a lid and steam for 15-20 minutes, making sure that the pan doesn't run dry.
When the fish is finished steaming, remove it from the heat. Top the fish with the spring onions and ginger. Set aside.
Meanwhile, heat the oil in a small saucepan or pot, until it's just beginning to smoke. Carefully pour the hot oil over the scallions/ginger and fish. (This should cause some sizzling.)
Finish the dish with soy sauce, and enjoy.