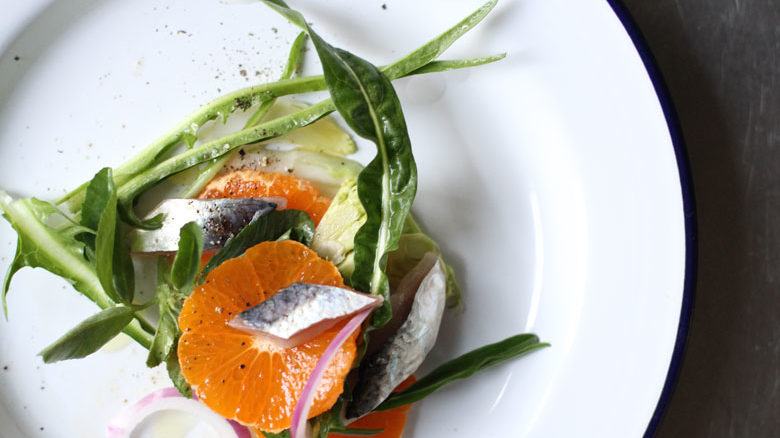 Clementine herring ceviche with bitter leaves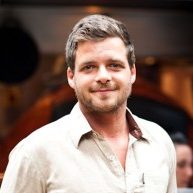 By Tom Hunt
I find clementines irresistible at this time of year: magnificently rotund and bursting with sweet aromatic juice. Less sharp than oranges, I find their taste more civilised and rounded on the tongue. Herring eats well raw, ultra-fresh and sliced as sashimi with pickled ginger and soya sauce. However, by marinating the herring in citrus juice the flesh will have an improved texture and will keep well for another three days once cured.
Ingredients
2 fresh herrings, cleaned, scaled, gutted and filleted
4 clementines
Small bunch bitter leaves like puntarelle, endive or chicory
Extra virgin olive oil to dress
Pinch of chilli flakes (optional)
Method
Cut the herring fillets on an angle into narrow strips. Place them in a small glass bowl or jam jar. Cut a little of the zest off the outside of the clementine, slice finely and add to the fish. Squeeze the juice of two clementines over the fish, season with a little salt and stir. Cover and put in the fridge to marinade for at least half an hour.
Peel the other two clementines and slice into segments. Serve the bitter leaves topped with the clementines and cured fish. Dress with the juice and olive oil. Season with salt and pepper and chilli flakes.