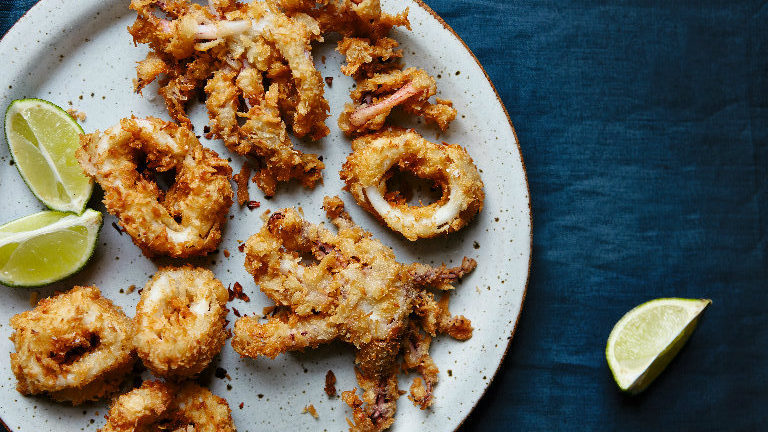 Coconut squid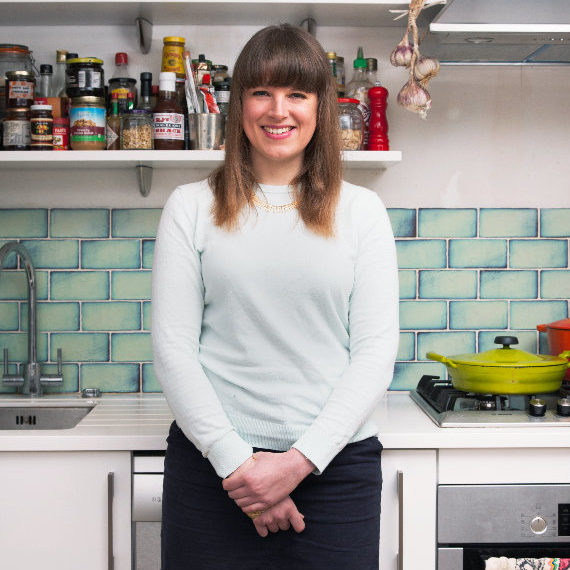 By Felicity Cloake
Inspired by the sweet, juicy coconut prawns of the Caribbean, I think squid, a creature whose anatomy lends itself perfectly to deep-frying, works even better, as well as being considerably easier on the wallet in this country. This makes an excellent starter with a few rum punches.
Ingredients
400g small squid
200ml coconut milk
50g sweetened desiccated coconut
50g panko breadcrumbs
1 tsp fine salt
50g plain flour
2 eggs
Neutral oil, to cook
2 teaspoons chilli flakes
Lime wedges, to serve
Method
Separate the tentacles from the bodies of the squid. Cut the bodies into triangles and score one side lightly with a knife (or cut into thick rings if you prefer). Put into a bowl with the tentacles and cover with the coconut milk. Leave to soak for up to 12 hours (though even half an hour is better than nothing).
Mix together the desiccated coconut, breadcrumbs and salt in a shallow bowl. Put the flour into a second shallow bowl, and lightly beat the eggs in a third. Heat a large saucepan a third full of oil on a medium-high heat.
While the oil heats, coat the squid. Take a piece from the marinade, shaking off any excess, and blot in the flour. Dunk in the egg, shaking off any excess, then roll in the coconut mixture. Repeat with the rest.
When the oil is hot enough that a breadcrumb sizzles immediately (170°C), add the squid in batches, frying until golden and turning over once during cooking, then scoop out with a slotted spoon, drain on kitchen paper and sprinkle with a few chilli flakes.
Make sure the oil comes back up to heat before adding any more – too cool and the squid will be pale and oily, too hot and the coconut will burn. Serve with the lime wedges.