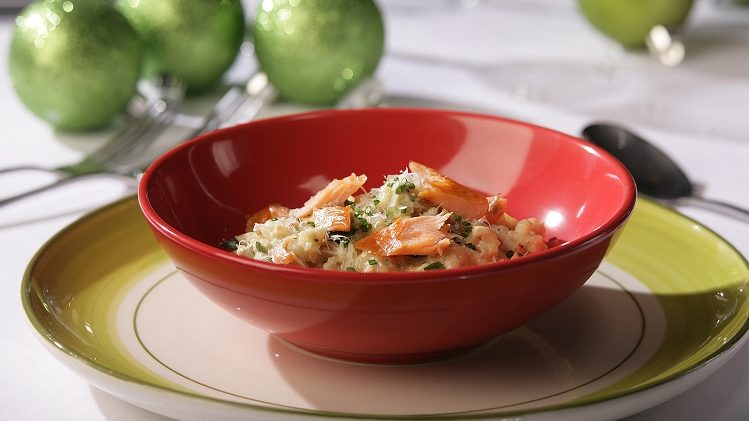 Crab and trout risotto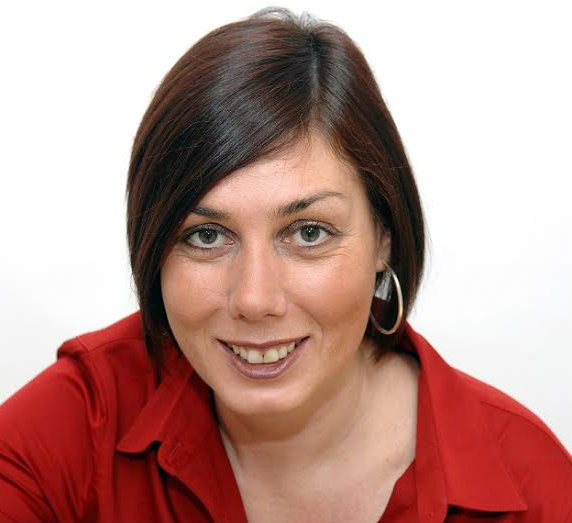 by Juliette Kellow
This tasty dish is perfect for passionate pescatarians and those less inclined towards a traditional Turkey main course on the big day.
Ingredients
125g crab meat
125g smoked trout or other smoked fish, flaked
750ml reduced-salt fish or vegetable stock
1 tbsp olive oil
½ onion, finely chopped
170g Arborio rice
50g frozen peas
2 spring onions, sliced
Zest and juice of 1 lemon
Chopped fresh parsley or dill, to garnish
Method
Heat the stock in a pan.
Heat the oil in a separate non-stick pan and fry the onion for 2-3 minutes until transluscent but not browned. Add the rice, stir well to coat with the onions and oil, and cook gently for a further 2 minutes.
Add the stock a ladleful at a time, stirring continuously, and waiting until all the stock has been absorbed after each addition, before adding more.
Once all the stock has been added and absorbed, add the crab meat, peas and spring onions along with the lemon zest and juice. Continue to cook for 1-2 minutes.
To serve, either stir the flaked smoked fish through the risotto or scatter on top and garnish with the parsley or dill