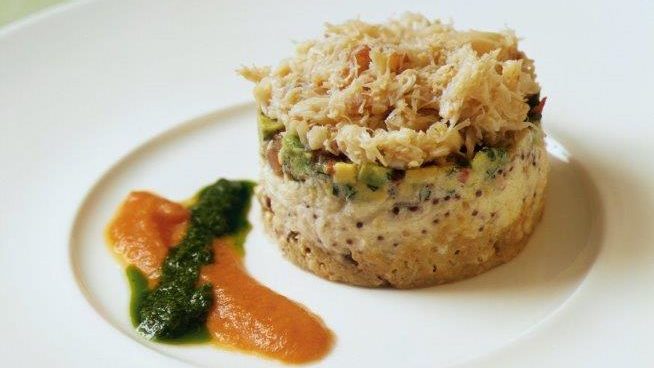 Crab tian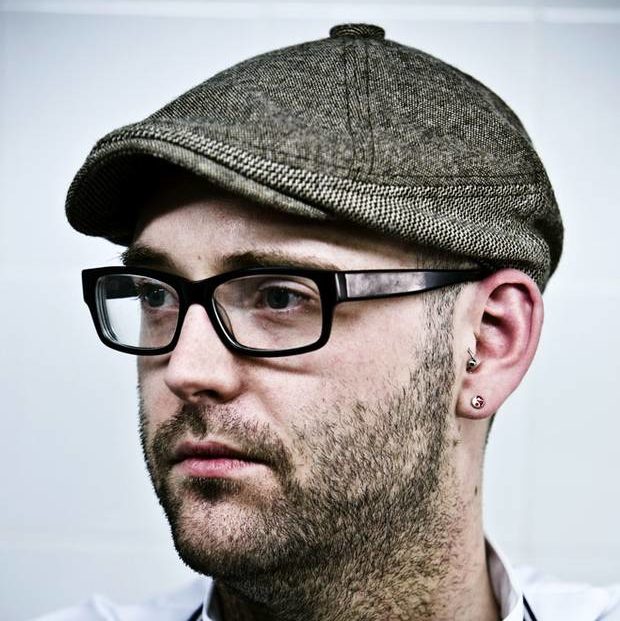 By Richard Bainbridge
Richard Bainbridge – the former head chef at Morston Hall, who is just about to open his own restaurant called Benedict's in Norwich – uses the traditional flavour combinations of crab, avocado and lime to make this impressive dish. A perfect starter, or a beautiful light lunch, served with a simple salad.
Ingredients
2 ripe avocados
Juice of 2 limes
1 fresh red chilli, finely chopped
3 tbsp fresh coriander, chopped
150ml olive oil
Half a bulb of raw celeriac
2 tsp wholegrain mustard
3 tbsp mayonnaise
Lemon juice, Tabasco and Worcestershire sauce to taste
Salt and pepper
Method
Separate the white and dark meat from the crabs and place in separate bowls.
Peel and chop the avocado into a bowl and add the lime juice, chopped chilli and coriander. Season and mix well. Stir in the olive oil, cover tightly with clingfilm and set aside.
Coarsely grate the celeriac into another bowl and stir in the mustard and mayonnaise before seasoning. If the mixture feels too stiff, add a little olive oil.
Next, season the dark crab meat with a little lemon juice, Tabasco, Worcestershire sauce, salt and pepper, tasting as you go. Season the white crab meat with a little lemon juice, salt and pepper and add a drop of olive oil to bind together.
Place a 7.5cm round pastry cutter in the centre of a serving plate and spoon a sixth of the dark crab meat into the pastry cutter, pressing it down with the back of a spoon. On the top of this, spoon in a sixth of the avocado mixture, followed by a sixth of the celeriac mixture. Top it off with a sixth of the white crab meat. Press each layer down firmly in turn.
Carefully lift off the pastry cutter to reveal the layered crab tian. Serve with a lightly-dressed salad.