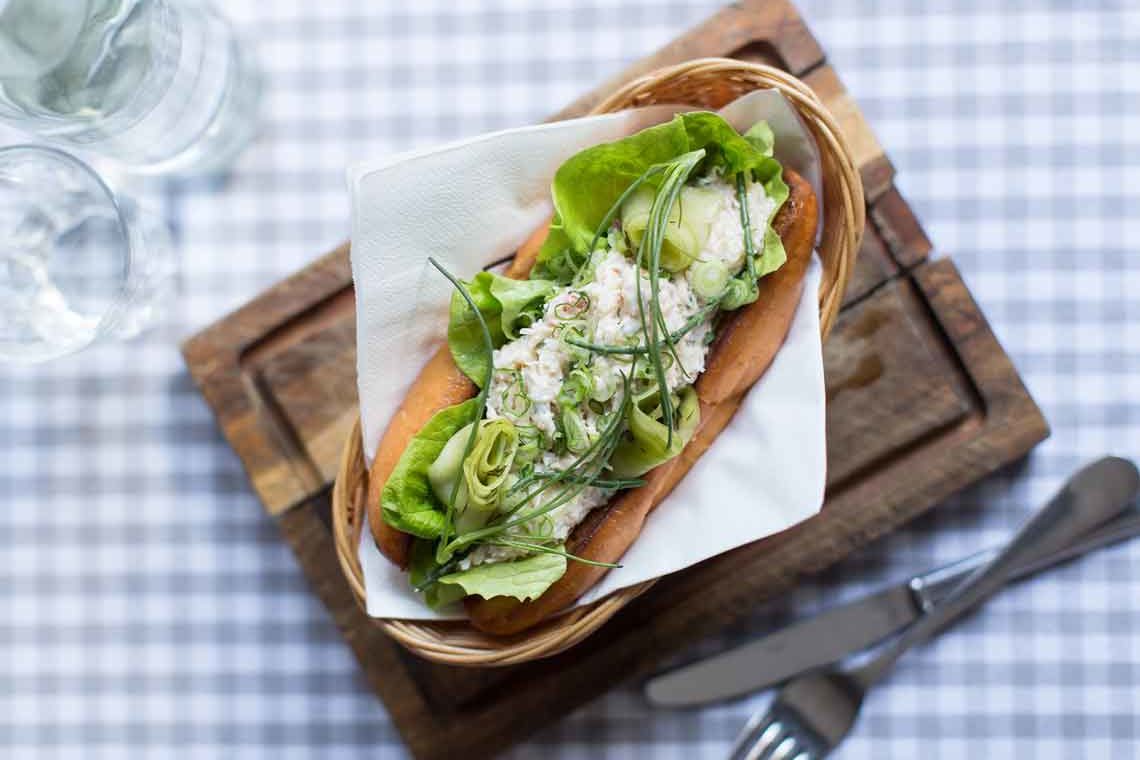 Dorset crab roll with pickled cucumber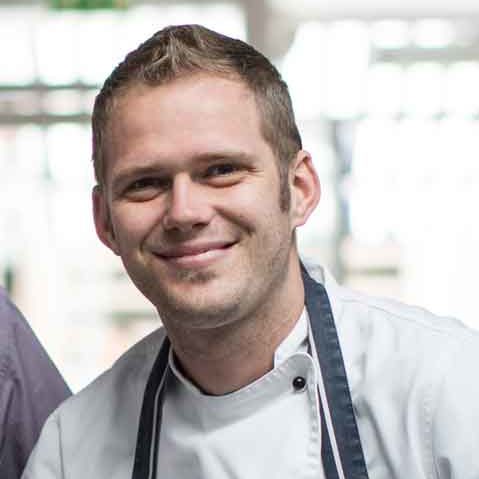 By Luke Robinson
When making this dish it's important either to pick your own fresh crab or buy unpasteurised brown and white meat. This means that the flesh is of the sweetest, softest variety. Pasteurised meat will be dry and unpleasant so please avoid!
Ingredients
4 brioche hot dog rolls 7-8inch
50g butter at room temperature
500g unpasteurised white crab meat
500g unpasteurised brown meat
Lettuce – 1 red Batavia or 2 baby gem, washed and drained
60g quality mayonnaise
1 unwaxed lemon juice and zest
70g bunch of flat leaf parsley chopped
Cayenne pepper
1/2 peeled cucumber split lengthways and sliced
100ml white wine vinegar
100g sugar
Method
First pickle the cucumber heat the vinegar and sugar to the boil and pour over the cucumber slices, allow to cool down.
Now dress the white meat with half the lemon juice, a pinch of zest, the chopped parsley, the mayonnaise and a pinch of cayenne pepper, salt and pepper. Taste and adjust the seasoning accordingly
Dress the brown meat with lemon and salt.
Now cut the buns almost through leaving a hinge and spread the face with the room temperature butter.
In a heavy based frying pan toast each bun until golden brown, spread with the brown crab meat, now lay the lettuce leaves and top with white crab mayonnaise.
We garnish the roll with a few slices of pickled cucumber to add acidity to cut the richness. We also use nasturtium leaves for a peppery flavour, Sheep's sorrel for a lemon character, and samphire for saltiness.