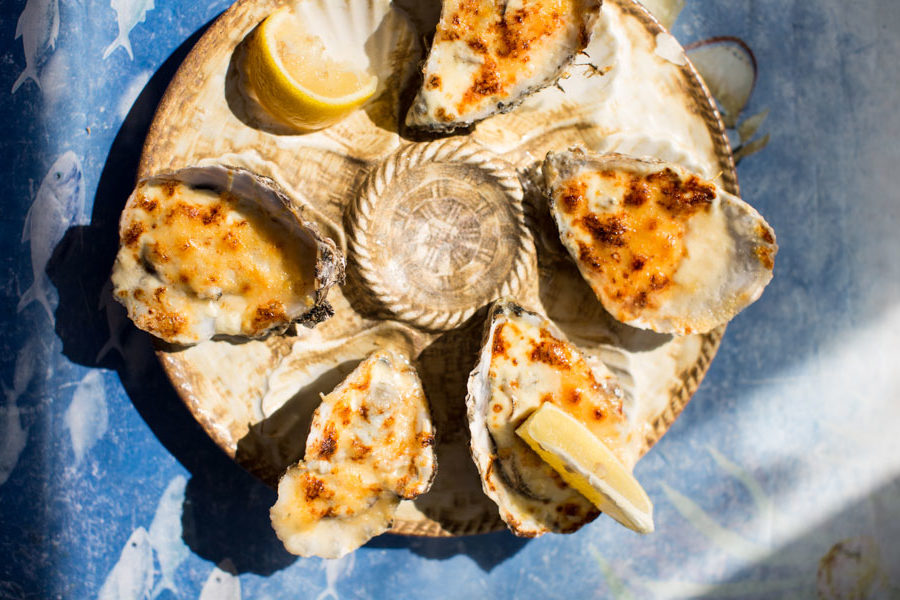 Grilled oysters with cream and parmesan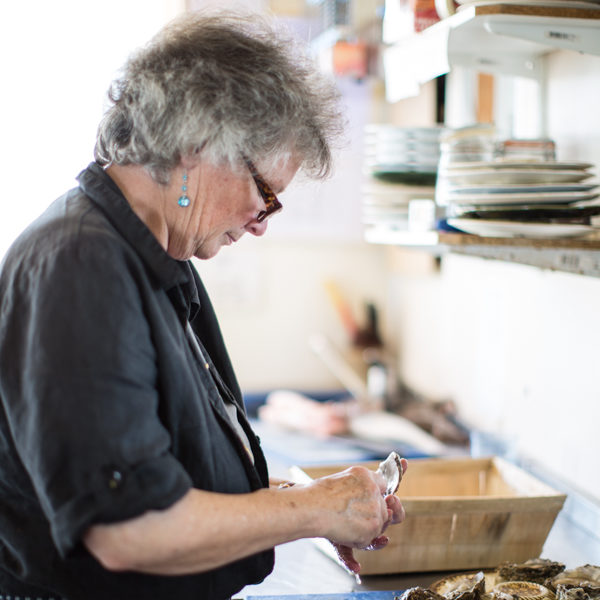 By Heather Haward
A permanent fixture on the Company Shed's menu, this is a great dish for people who love hearty, rich flavours and also those who like the idea of oysters, but are a bit squeamish about eating them raw. We think six is plenty for two to share as a starter, but double if if you're feeling hungry. Try it with both native and Pacific oysters and compare the different tastes and textures.
Ingredients
6 oysters, native or Pacific, or a mix of the two
1 dessert spoon of double cream per oyster
Freshly grated Parmesan
Freshly ground black pepper
Method
Empty the juice from the oysters. Spoon over the double cream to cover, grind over a little black pepper, then sprinkle with grated Parmesan.
Put under a hot grill for about 2 minutes or until the Parmesan is golden brown. Serve immediately.