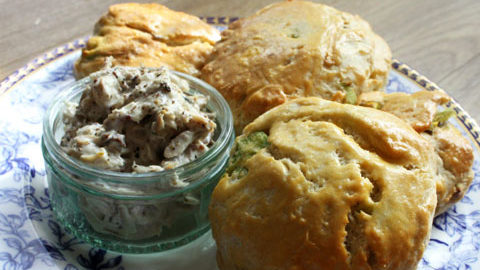 Mackerel pate with leek and onion scones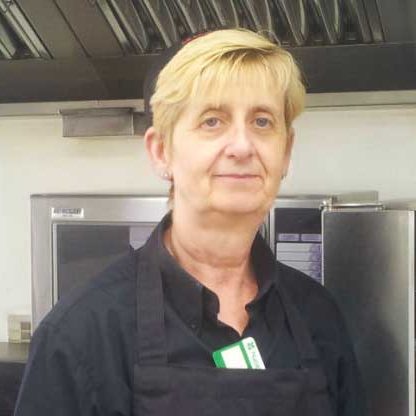 By Gladys Smith
Firmly grounded in its South Tyneside location, Gladys Smith's Souter Lighthouse café menu offers such local specialities as Panacklety and Singin' Hinnies. This recipe matches hearty mackerel pate with big leek and onion flavours in the scones. Drop by the lighthouse to enjoy these alongside a glass of Souter Lighthouse Best Bitter, or rustle up a batch at home for a tea time treat.
Ingredients
For the leek and onion scones
1 leek (cleaned & finely chopped)
1 small onion (finely chopped)
450g self-raising flour
125g butter
250ml milk
For the mackerel pate
500g tinned mackerel
2 tbsp wholegrain mustard
6 tbsp mayonnaise
Method
For the leek and onion scones       
Preheat oven to Gas 3, 160°C or 325°F.
Sauté chopped leeks and onions until soft.
Sift flour and rub in the butter. Stir in the leeks, onions and sufficient milk to form a soft dough.
Turn out on a floured surface and knead lightly.
Roll out to ½-inch thickness then cut out into 2-inch rounds.
Place on a baking sheet and brush tops with milk. Bake for 12 minutes.
For the mackerel pate
Simply mix together!