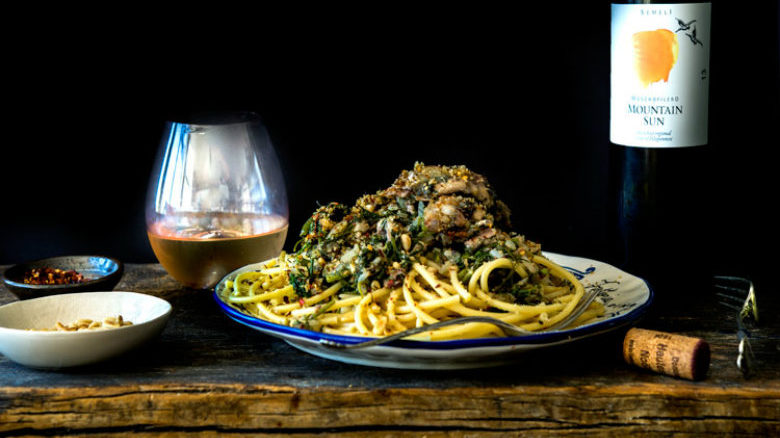 Pasta con le sarde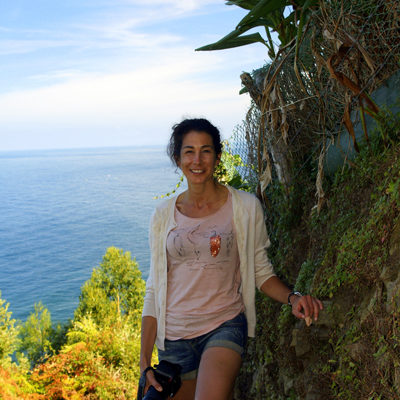 By Linda Schneider
Blogger Linda Schneider discovered this "game changer" of a dish on a trip to Sicily: "it transformed the way I think about eating and cooking," she recalls. The salty anchovies, sweet currents and savoury fennel all come together to make a beautiful, and traditionally Sicilian, dish. Enjoy with a glass of Sicilian white.
Ingredients
6 baby fennel bulbs, with their fronds*
450g fresh sardines, cleaned, scaled, deboned and roughly chopped
40ml extra virgin olive oil
1 medium onion, finely diced
3 salt-cured anchovies
1 teaspoon toasted fennel seed, ground
Red pepper flakes to taste
450g pasta (bucatini, spaghetti or linguini)
35g toasted pine nuts
40g raisins or currants
Sea salt
Freshly ground black pepper
Toasted breadcrumbs, to garnish
* If you can't find baby fennel, then use a large fennel bulb, thinly sliced. Skip the boiling and add the fennel with the onion.
Method
Bring a large pot of salted water to a boil. Drop in the baby fennel and fronds and cook until tender, about 8 to 10 minutes. Drain. Chop. Set aside.
Heat a large pan and add the olive oil. Add the onions and sauté until soft but not browned, about 5 minutes. Add the anchovies and break up with a wooden spoon. Add the toasted fennel seeds and red pepper flakes.
Meanwhile, drop the pasta into a pot of salted water and cook until just al dente. Drain and set aside.
Add the reserved fennel, raisins, pine nuts and a ladle of pasta cooking water to the skillet. Cover and simmer for 10 minutes. Add the sardines and continue to cook, uncovered, until the sardines are cooked through. Add the reserved pasta and a good drizzle of extra virgin olive oil. Stir to combine. Season with salt and pepper.
Serve and sprinkle with toasted breadcrumbs.