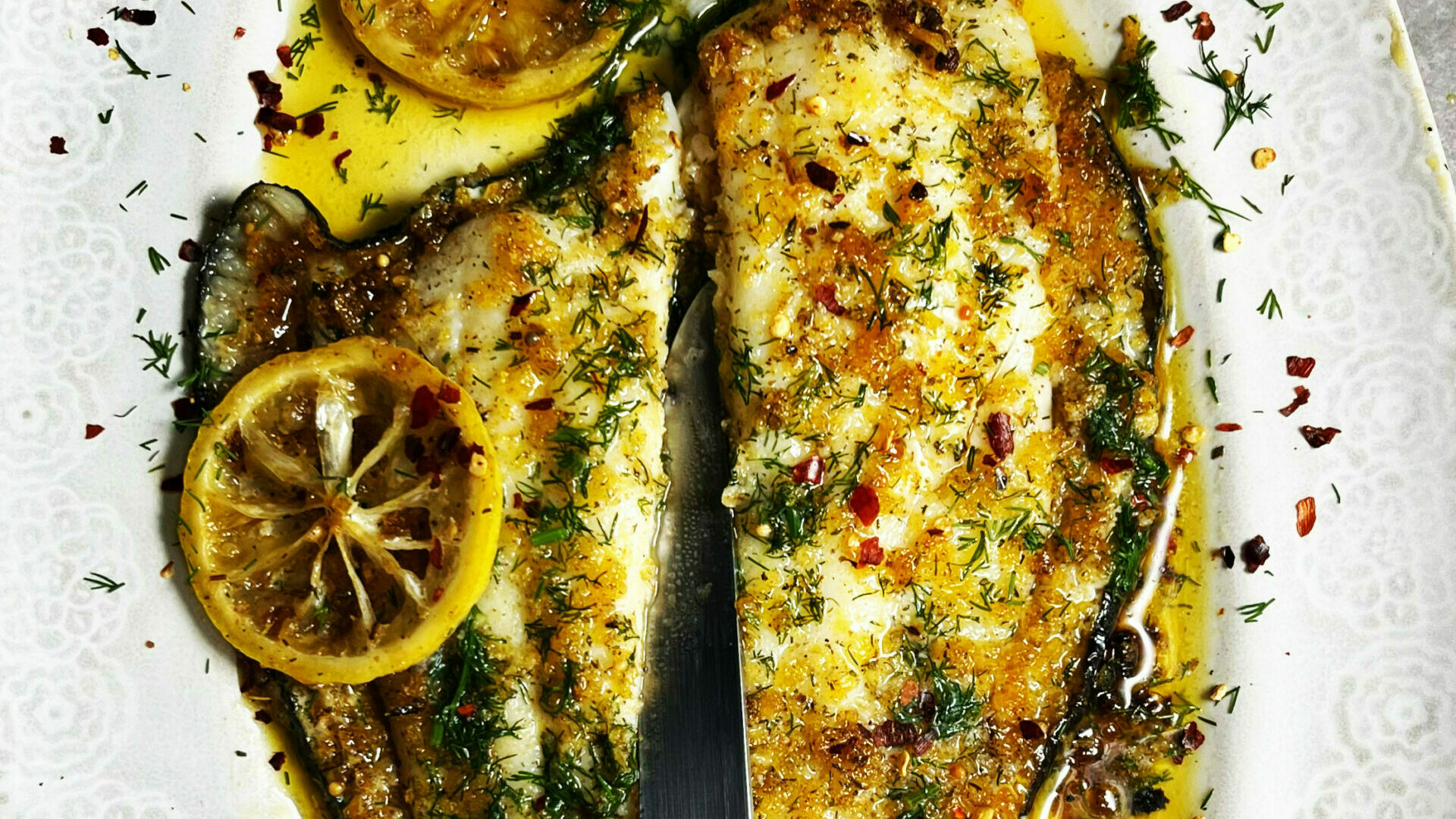 Plaice with Lemon Dill Butter
By Siân Hughes
With the classic combination of fresh fish, delicate herbs and a burst of lemon, this recipe puts dinner firmly in its plaice! Serve with seasonal Jersey Royal potatoes, drenched in butter.
Ingredients
Small handful of panko breadcrumbs 
21/3 tbsp fresh dill, finely chopped
1 tsp paprika 
Pinch of sea salt
1 large (or 2 small) plaice fillet
Olive oil 
4 lemon slices
Generous knob of butter
Juice of ½ a lemon
Method
Preheat your grill to medium heat. Meanwhile, in a bowl, mix together the panko breadcrumbs, 1 tsp fresh dill, paprika, and salt.
In a well greased grill pan, lay your plaice fillet, skin side down, and sprinkle over the breadcrumb mixture. Drizzle the fish with a little olive oil and add the 4 slices of lemon. Grill for 10 minutes or until the thickest part of the fish is cooked through.
Whilst the fish is cooking, heat up the butter in a saucepan until it melts. Then add the lemon juice and the remaining dill and stir well.
Once cooked, plate up the fish and pour over the lemon and dill butter. Serve with new potatoes and seasonal greens.