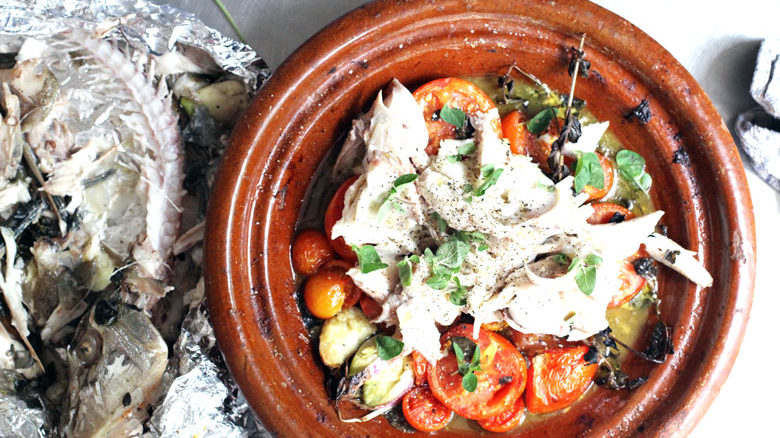 Red gurnard with tomatoes and marjoram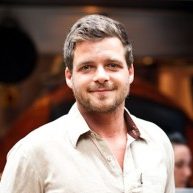 By Tom Hunt
Gurnard is a bony fish that is best cooked whole. This recipe is as simple as it is delicious: by cooking the whole fish with the tomatoes it creates a marvellous fresh sauce.
Ingredients
1 gurnard, cleaned, gutted and spine removed
500g ripe tomatoes
3 sprigs marjoram or thyme
3 cloves garlic
Pasta or bread to serve
Method
Preheat the oven to 200°C. Place the gurnard in a roasting tray or earthenware dish. Cut the tomatoes into halves or quarters, depending on their size, and place them all around the fish. Put one sprig of thyme and clove of garlic inside the cavity of the fish. Scatter the rest on top of the fish and tomatoes.
Season with salt and pepper and a drizzle of olive oil, then cover with foil. Put into the oven for 30-40 minutes, depending on the size of the fish. To test if the fish is cooked, prise the fillet away from the bone close to the head and check the flesh is opaque. Serve with bread or over pasta.