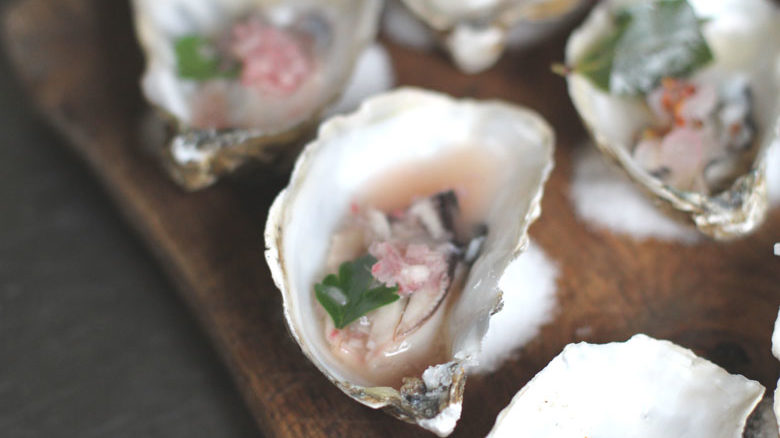 Rhubarb and oyster ceviche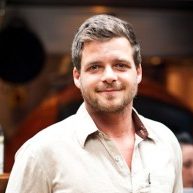 By Tom Hunt
Ceviche originated in Peru, where they call its juice leche de tigre or tiger's milk. It's even drunk as a shot with pisco, a Peruvian brandy. The tiger's milk from this oyster ceviche is the best I've ever tried and makes the most amazing cocktail. To make, mix 25ml of the ceviche juice with 25ml of pisco or vodka.
Ingredients
100g forced rhubarb
1 tsp unrefined sugar
20ml lime juice
6 small leaves, flat parsley
6 rock oysters, shucked
Method
Cut 3/4 of the rhubarb into 3cm pieces. Place in a saucepan with a splash of water and the sugar. Pop a lid on top and bring to a gentle simmer for five minutes. Strain the rhubarb, retaining the rhubarb juice. Save the pulp for your breakfast and eat with yoghurt or porridge.
Shuck the oysters and place into a small container with the rhubarb and lime juice, marinade for at least 30 minutes. Keep the shells to one side.
Cut the remaining rhubarb into a very fine dice. Serve the oysters in the shell with some of the juice and decorate with a half a teaspoon of diced rhubarb and a small parsley leaf.