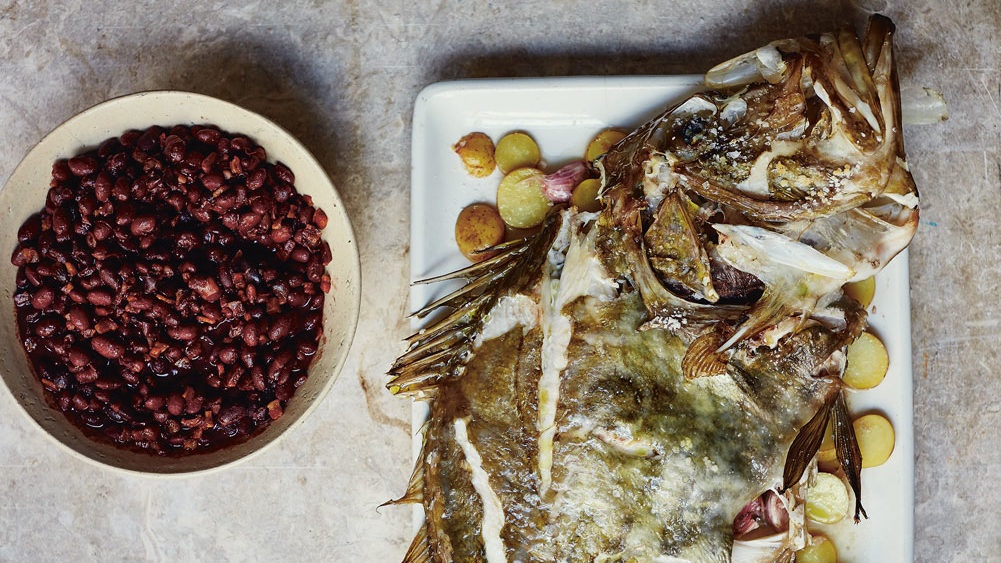 Roasted John Dory, alubias de Tolosa and pancetta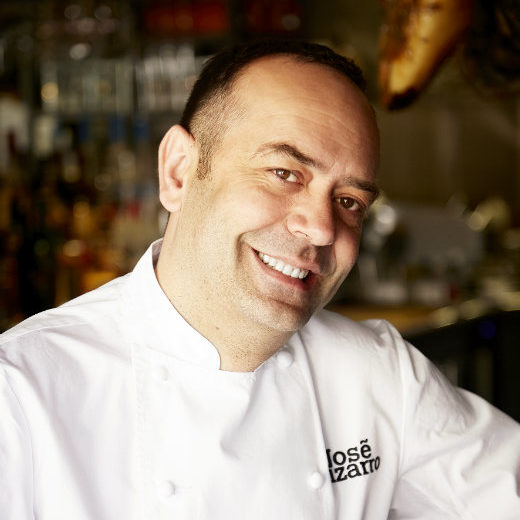 By José Pizarro
I visit Wales regularly and quite often we head straight to my favourite fishmonger as soon as I arrive. My eyes are always drawn to the gorgeous, but at the same time ugly, John Dory; it looks at me and says "cook me"! Once I bought one that was almost two kilos (over four pounds) – the fishmonger thought I was crazy (which I am), but after a very long lunch two of us finished the whole fish! The creaminess of the Tolosa beans makes them the perfect match for this dish.
Ingredients
For the alubias de Tolosa
500g alubias de Tolosa or turtle beans
1 small onion, finely chopped
5tbsp olive oil
sea salt
For the John Dory
200g waxy potatoes, sliced
1 bulb garlic, cloves separated
2 kg John Dory
Olive oil to drizzle
Sea salt and freshly ground black pepper
150g pancetta, very finely chopped
Method
Start by making the alubias de Tolosa. Put all of the ingredients in a large saucepan with 1.5litres of water (but don't add any salt at this stage).
Bring slowly to the boil and cook for 10 minutes, then reduce the heat right down and cook very gently for 2 hours. When the beans are almost ready, add some salt and keep cooking slowly until they are tender but still holding their shape and the sauce is really thick.
When almost cooked, preheat the oven to 180°C (350°F /Gas 3). Scatter the potatoes and garlic in the bottom of a large roasting tin. Place the John Dory on top, drizzle with plenty of olive oil and season well. Roast for 30–40 minutes until just cooked. Test by inserting a sharp knife into the flesh; when it pulls away from the bone easily, it's done.
Meanwhile, fry the pancetta in a dry pan until crispy. Serve the John Dory, potatoes and garlic with the cooked beans scattered with the crispy pancetta.