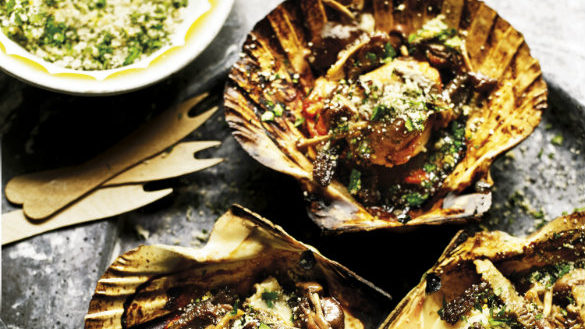 Scallops, wild mushrooms and horseradish gremolata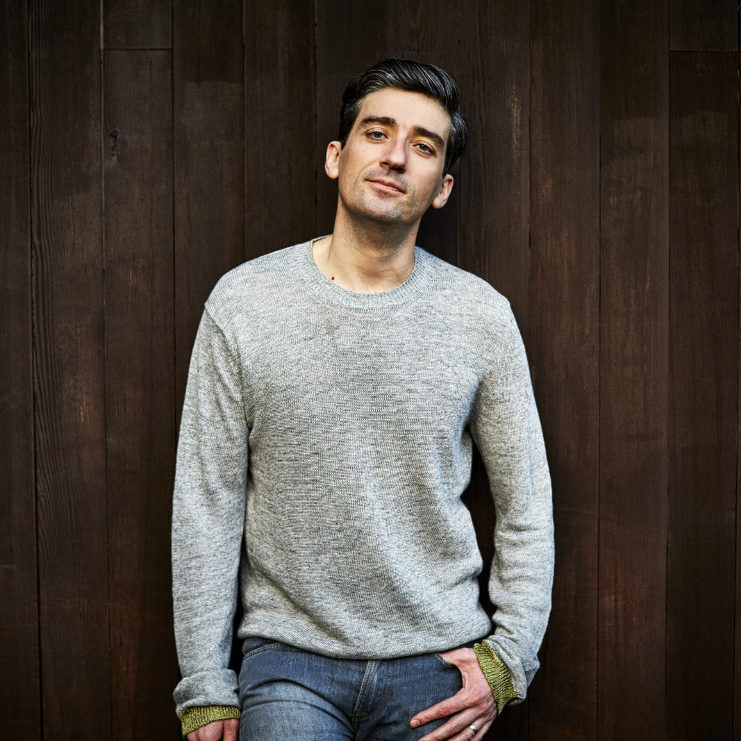 By Ben Tish
Placed on a hot grill, scallop shells act as a great conductor of heat and smoke, quickly cooking the delicate meat inside to pearly succulence. What's more, you'll have perfect vessels to serve them in! Some might say scallops in the shell are a tad retro, but why would you part them from their natural homes? The earthy mushrooms and punchy horseradish are magic with the scallops. If you can't find hand-dived scallops with their shells, some plump dredged scallops will suffice – just place them directly onto the grill to cook.
Ingredients
120g mixed wild mushrooms
olive oil, for cooking
50g unsalted butter
Juice of 2 lemons
8 large hand-dived scallops, shucked, half-shells reserved
Sea salt and black pepper
For the horseradish gremolata
1⁄2 bunch flat-leaf parsley, leaves picked and finely chopped
1 garlic clove, finely grated
2 tsp finely grated fresh horseradish
1 tbsp dried coarse breadcrumbs finely grated
Zest of 2 unwaxed lemons
1 tbsp extra virgin olive oil
Method
Light and set the barbecue for direct/indirect cooking.
For the horseradish gremolata, mix together the parsley, garlic, horseradish, breadcrumbs, lemon zest and extra virgin olive oil. Season to taste and reserve.
Sort through the wild mushrooms, checking they are nice and clean, before slicing them into thin strips.
Place a frying pan in the direct heat zone and add a lug of olive oil. When the oil is smoking, throw in the mushrooms and sauté until they are cooked through and have started to turn golden brown. Season to taste and add the butter to the pan. When the butter starts foaming, move the pan to the indirect heat zone, squeeze over about half of the lemon juice and keep warm at the edge of the barbecue.
Place the scallop shells on the grill in the direct heat zone
and add a little splash of olive oil to each one. When the oil is smoking-hot, add a scallop to each shell and season well. Cook for 2 minutes, then turn the scallops over in the shells, close the lid of the barbecue and cook for another 3 minutes until the scallops are just cooked. Squeeze a little lemon juice on each one.
Serve the scallops in their shells with the buttery wild mushrooms spooned over and a sprinkle of the gremolata.