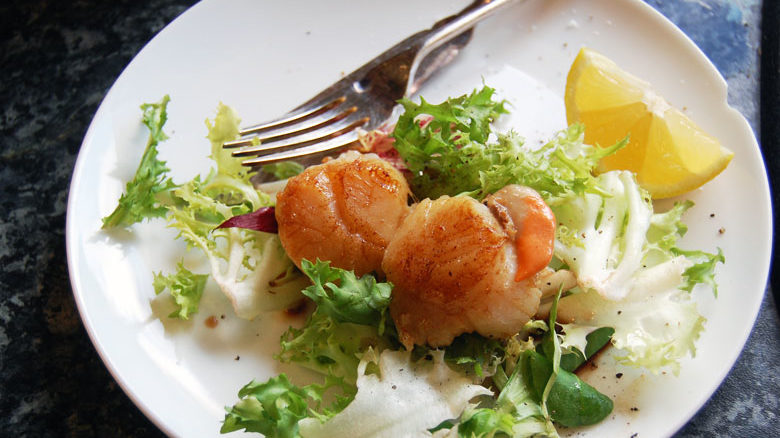 Seared scallops with butter and garlic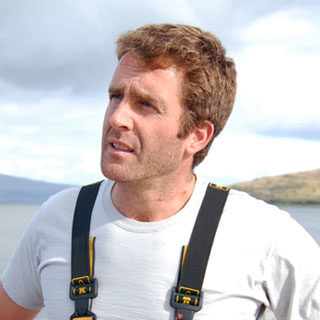 By Guy Grieve
"We like our hand-dived scallops as simple as possible – quickly seared with a bit of butter, garlic and lemon," says Guy Grieve. "Scallops are not at all fishy so kids normally like them – a good introduction to shellfish!"
Ingredients
8 medium dive-caught king scallops
1 knob butter
1/2 clove of garlic, chopped
1/2 lemon
Salt
Sunflower oil
To serve
Rocket or other green salad leaves with a drizzle of balsamic vinegar and a wedge of lemon
Method
If your scallops haven't already been shucked, remove from the shell using a round-ended knife, discarding everything but the white muscle meat and roe. Wash thoroughly.
Place a heavy-based frying pan on a medium heat. While it's heating, rub the scallops all over with sunflower oil.
When the pan is very hot (almost smoking), add the scallops flat-side down, spacing them out well. Cook until they are opaque half-way up, then turn. When the other side is cooked, add the butter and chopped garlic, swirling it around until the butter is melted. Spoon the juice over the scallops.
Remove from heat and squeeze lemon juice over the scallops. Serve on a bed of rocket or other green leaves, with a drizzle of balsamic vinegar.