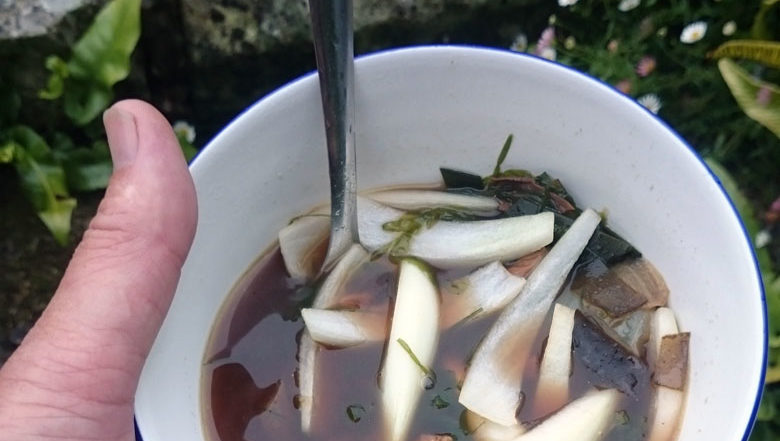 Seaweed and shiitake miyeokguk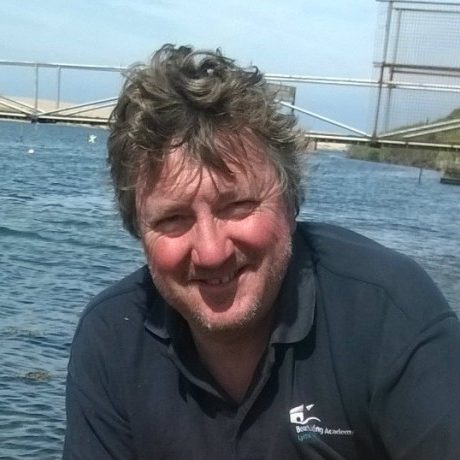 By Ian Baird
Miyeokguk is a Korean seaweed-based soup that often also includes beef or mushrooms. This recipe uses both dried seaweed and mushrooms, for convenience, but feel free to source fresh instead. For the seaweed, use one long frond of kelp and a "hand" of dulse (it grows in a hand shape, hence its Latin binomial, Palmaria palmata). As for the mushrooms, shiitake are typical, but you can use any – a medley is even better.
Ingredients
6 whole dried medium shiitake mushrooms
1.5l warm water
4 medium-sized pieces wakame (kelp) seaweed
1 medium onion, sliced
3 medium cloves garlic , sliced
2 tbs sliced fresh ginger
2 tbs dry vegetable stock powder
1 tbs dried chopped nori (dulse) seaweed
2 tbs soy sauce
1 tbs rice vinegar
A splash of mirin (rice wine)
1 tsp fish sauce
3 tbs chopped spring onions for garnish
Salt and ground pepper to taste
Method
Rinse the mushrooms and wakame and soak in 500ml of warm water for about 10 minutes, or until soft. If you are using fresh you can omit the soaking, but wash thoroughly to eliminate any sand or grit. Slice the mushrooms and seaweed. Save the soaking water of the dried ingredients.
Heat 1 tbs sesame oil in a medium-sized saucepan. Add the sliced onion and sauté over a medium heat for about 3 minutes, stirring frequently. Add garlic and ginger and continue to sauté for another minute.
Add the mushrooms and seaweed to the saucepan along with the soaking water and the remaining litre of water and dry vegetable stock.
Bring to a boil and add the chopped dulse.
Reduce the heat to medium and simmer uncovered for about 10 minutes. Season with soy sauce, rice vinegar, mirin and fish sauce. Add a little salt and pepper, although salt may be unnecessary due to the other salty ingredients. Add the sliced spring onion and serve.
Tip: The soaking water provides a "'stock" using the dried ingredients. Irrespective of whether I am using dried or fresh, if I have the time I omit the vegetable stock and instead, in advance, make a stock from any seaweed,  mushrooms, onion, garlic and ginger.