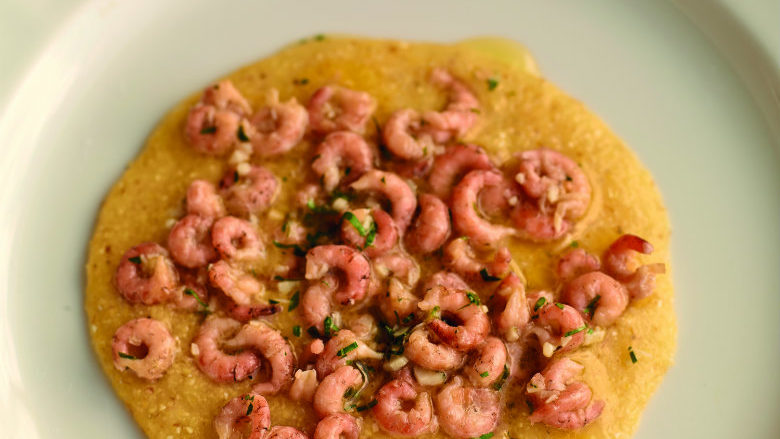 Shrimps with garlic and wet polenta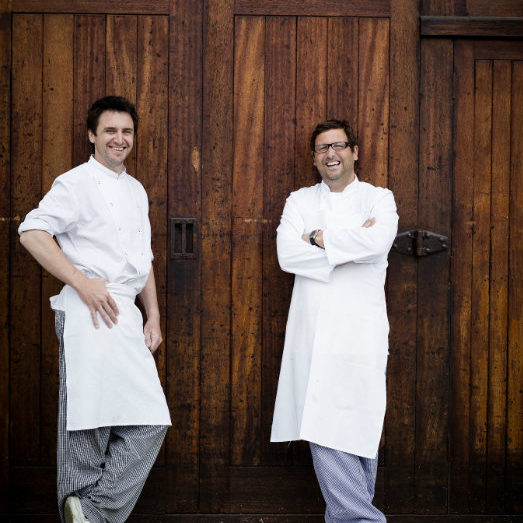 By Mitch Tonks & Mat Prowse
In the Venetian lagoon there is a small grey shrimp the locals called 'schie', which are caught in very small quantities, then peeled by hand and served on white wet polenta, which is cooked to a creamy consistency. The shrimps are dressed with hot oil and garlic and spooned on top; it was one of the early dishes which The Seahorse chefs Mitch Tonks and Mat Prowse tried on a research trip, and fell in love with.
Ingredients
4 garlic cloves
A few flat-leaf parsley leaves
2 salted anchovy fillets
100g salted butter, softened at room temperature
A dash of Pernod
Chilli sauce, to taste (South Devon Chilli Farm or Tabasco), optional
100g polenta
50ml good-quality olive oil
A pinch of ground mace
400g peeled brown shrimps
1 lemon
1 teaspoon chopped parsley
Salt
Ground white pepper
Method
Puree the garlic, parsley and anchovies together in a food processer. Add the softened butter and mix for 2-3 minutes, stopping and scraping round the sides of the bowl a couple of times. Add the Pernod and depending on taste a dash of chilli sauce.
Cook the polenta according to the instructions on the packet (cooking time depends on coarseness of the grind so each type is different so it's difficult to be exact with timings). Stir the olive oil into the cooked polenta and season well with salt and white pepper.
Melt the garlic butter with the mace and a pinch of white pepper in a small frying pan over a low heat. Add the shrimps and heat gently for about 2 minutes until warm, then add a squeeze of lemon juice.
To serve, place a heaped tablespoon of polenta in the centre of a serving plate, spoon over the shrimps and butter and sprinkle with parsley.