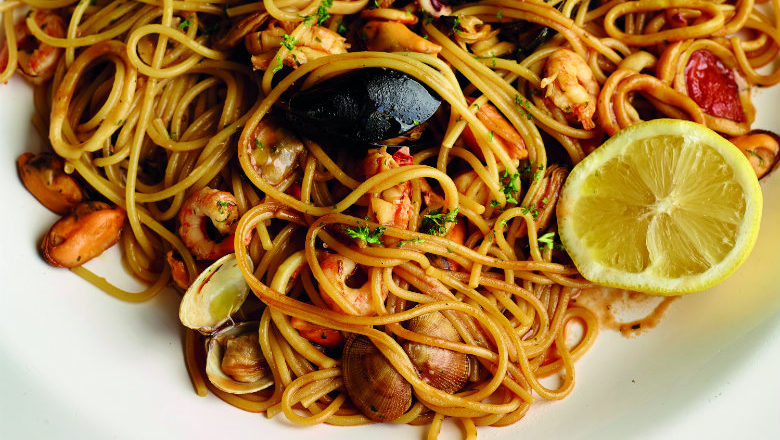 Spaghetti con frutti di mare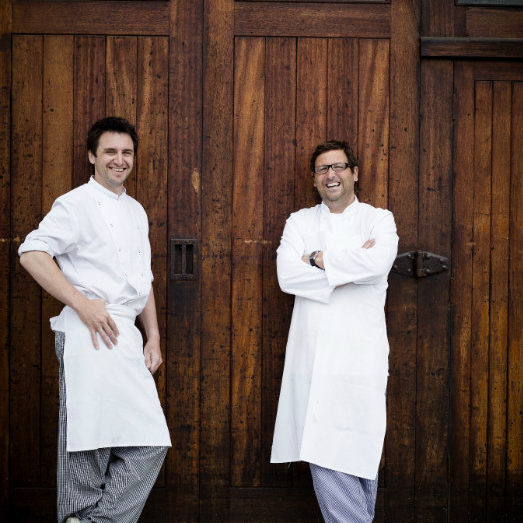 By Mitch Tonks and Mat Prowse
This is Mitch Tonk's favourite plate on the menu at the Seahorse, his restaurant in Dartmouth, though he admits it's hard to pin down an exact recipe because it constantly changes depending on what's been landed at Brixham – so feel free to adapt according to whatever looks fresh and best where you are.
Ingredients
Enough spaghetti for 2
50ml olive oil
1 garlic clove, crushed
2 tomatoes, peeled and chopped
100g cleaned squid, cut into rings, heads left whole
10 live mussels
10 fresh clams
10 small prawns, peeled
100g monkfish, cut into small chunks
A splash of white wine
1 tablespoon chopped parsley, plus extra to garnish
For the shellfish and tomato sauce
50ml olive oil
2 garlic cloves, finely chopped
1 teaspoon dried oregano
½ teaspoon crushed fennel seeds
100g good-quality passata
200ml good shellfish stock
A small pinch of saffron strands
Lemon halves, to serve
Salt
Method
Firstly, to make the sauce, heat the olive oil in a pan over a medium heat. Add the chopped garlic, oregano and fennel seeds and cook for 1 minute without letting the garlic colour.
Pour in the passata, stock and add the saffron. Bring to the boil then reduce the heat right down so that the sauce is just below simmering and leave it like that for about an hour so that everything has a chance to infuse and concentrate the flavour.
Cook the pasta in a large saucepan of boiling salted water according to the packet instructions until al dente. Meanwhile, heat the olive oil in a wide frying pan with the crushed garlic, chopped tomatoes and a pinch of salt and cook gently without the garlic colouring for about 1 minute.
Increase the heat, add all the seafood, the wine and chopped parsley and cook for a further 1-2 minutes until the shells begin to open and the squid turns from translucent to a pure white colour. Add a good spoonful of the shellfish sauce, then stir well and simmer for a further 1-2 minutes.
Drain the pasta retaining some of the cooking water. Add the pasta to the sauce together with a spoonful of the reserved cooking water and toss everything together. Bring to the boil and cook until everything is nicely coating the pasta.
Season with salt, garnish with extra parsley and serve with lemon halves.