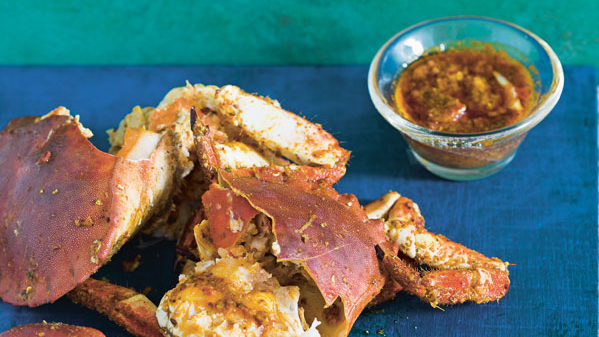 Spicy crabs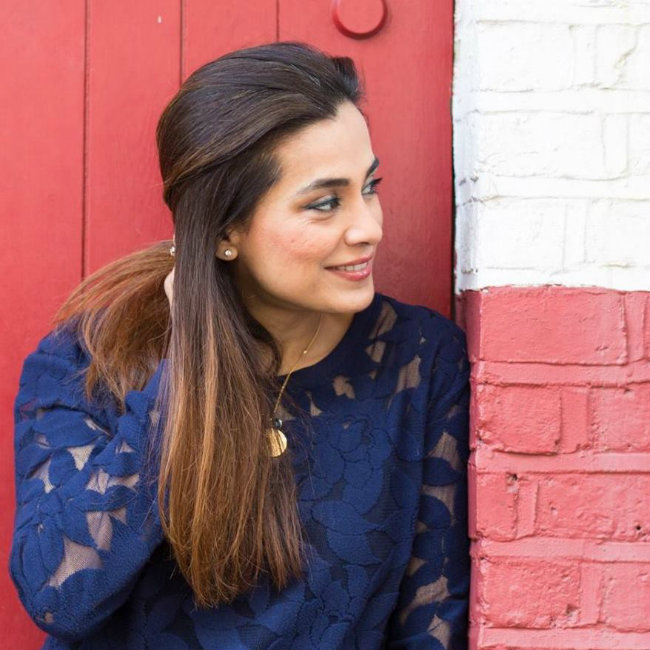 By Sumayya Usmani
As a teenager I'd take weekend trips to Kemari jetty for a night-crabbing cruise with friends. Once out of the harbour, we would throw lines in and "fish" our crabs for dinner. The boatmen then served up a feast of fresh "tawa" (pan) cooked crabs with red chilli masala mopped up with naans. The rustic presentation and simplicity of the spices is deeply etched in my mind, and though the boatmen would never share their recipe, I have created this from memory.
Ingredients
2 bay leaves
2-3 dried red chillies
1 tsp each dry-roasted cumin and coriander seeds
3-4 tbsp sunflower oil
2 garlic cloves, crushed
Juice of 1 lemon
Salt, to taste
½ tsp Kashmiri chilli powder
1 crab, humanely killed by your fishmonger, steamed and claws detached
To garnish
Lemon wedges
Fresh tender coriander leaves with stems, chopped
Method
First make the ground spice blend by grinding the bay leaves and red chillies with the cumin and coriander seeds in a spice grinder or mortar and pestle until finely ground.
Heat the oil in a sauté pan with a lid over a medium heat. When hot, add the garlic and stir-fry for 2–4 minutes until light brown. Add the ground spice blend with the lemon juice and stir-fry for 2 minutes until the oil begins to rise to the top. Don't let the garlic and spices burn – you may need to add a few splashes of water to prevent this from happening.
Add salt to taste and the Kashmiri chilli powder and cook for a further 2–3 minutes. Add the steamed crab and stir through. Cover with the lid, reduce the heat to the lowest setting and heat through for 3–4 minutes, not any longer.
Garnish with lemon wedges and chopped coriander leaves, and eat with naan.