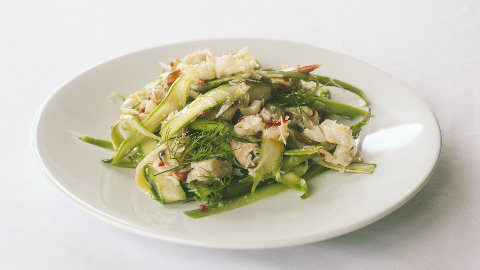 Spider crab, asparagus and chilli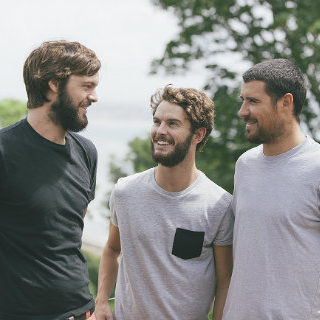 By Lost and Found Fish
Spider crab is a much under-used ingredient, cheaper than brown crab, and it's slightly moister flesh adds a unique buttery texture to this dish. So simple and a perfect celebration of asparagus while it's still in season!
Ingredients
1 large spider crab
2 bunches of asparagus
1 red chilli
1 lemon
1 clove garlic
150ml olive oil
A few fennel tops
Method
Cook and pick your crab, a large spider crab should take 12-14 minutes, varying slightly depending on its size.
Using a peeler, shave the asparagus into nice long lengths, then de-seed the chilli and finely dice.
Whisk the juice of the lemon and the oil together with the garlic, finely grated. Season the dressing and toss all the ingredients together.
Arrange in a small pile on each plate.