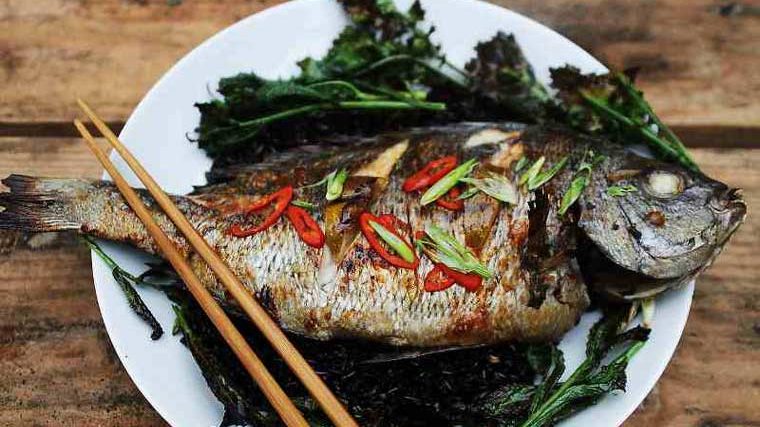 Sweet chilli barbecued black bream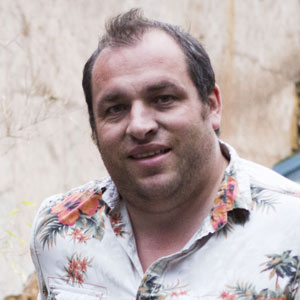 By Marcus Bawdon
I have such fond memories of enjoying crisp-skinned fish, smothered in chilli sauce and cooked over hot coals, at numerous street food stalls by the sea in lots of amazing places like Thailand, India and Mauritius. It's such a wonderful tropical treat – the way the salty skin crisps up, the bite of the sweet chilli sauce – that I wanted to recreate it at home. If you can't find plumb black bream at your fishmonger, go for gilthead bream instead: farmed in the Mediterranean, it's plentiful and widely available all-year round.
Ingredients
1 medium-sized black (or gilthead) bream
1 lime, sliced
1 fresh red chilli
1 spring onion
Lingham's Ginger, Garlic and Chilli Sauce (or substitute your own favourite!)
Toasted sesame oil
Sea salt
Method
Make a couple of slashes on each side of the fish, rub with a little toasted sesame oil and sprinkle with sea salt.
Place a slice of lime in each of the slashes: it both adds to the flavor and helps stop the skin sticking, by lifting it slightly off the grate. Put the fish on a hot charcoal barbecue with the lid on over direct heat to crisp the skin for 8-10 minutes.
Flip the fish over, basting the cooked side with sweet chilli sauce: my favourite is Lingham's Ginger, Garlic and Chilli Sauce.
Cook for another 8-10 minutes, then flip the fish again and baste this side with more and sauce mixed with chopped red chilli and spring onion.
Cook for another 3-4 minutes and serve. I placed mine on a bed of black Thai rice, and served with some sprouting greens, tossed in sesame oil and crisped on the barbecue for a couple of minutes.