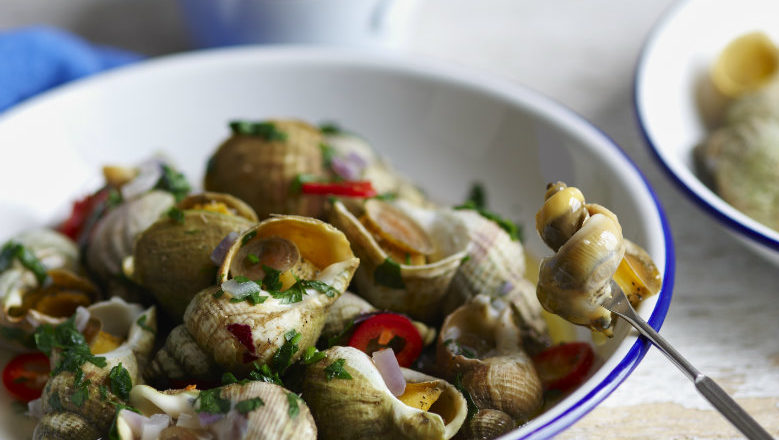 Whelks with garlic butter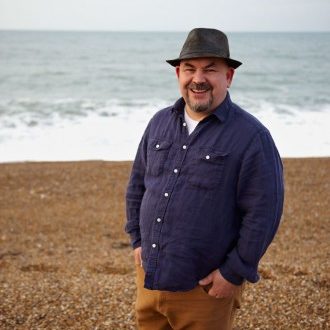 By Mat Follas
Whelks are hugely underrated in the UK, and sadly we export nearly all of them to Spain, France and the Far East, where they're considered a delicacy. Be careful not to overcook whelks as they can get tough and chewy. This is a dish for eating with your fingers, as you need to hold the whelks quite firmly in order to prize the meat out – so always serve with a generous supply of napkins.
Ingredients
200g butter
4 garlic cloves, peeled and crushed
Salt and freshly ground black pepper
1kg whelks, cleaned
200ml white wine
1 red onion, peeled and finely diced
4 mild red chillies, thinly sliced
A small bunch of fresh flat-leaf parsley, finely chopped
Method
Put the butter in a small saucepan set over a gentle heat and melt until it just starts to foam. Add the garlic and immediately take off the heat. Add a small pinch of salt to season and set aside.
Put the whelks with the white wine, onion and 200ml of water in a large saucepan set over a medium heat. Cover and bring to a simmer, then continue to simmer for 5 minutes.
Add the chillies, parsley and a generous pinch of salt and black pepper. Toss together to combine.
Spoon the whelks into serving bowls and serve with a side dish of the hot garlic butter, for dipping them into.
Tip: Serve this dish with plenty of napkins to hold the shells and small forks to extricate the whelks from them.