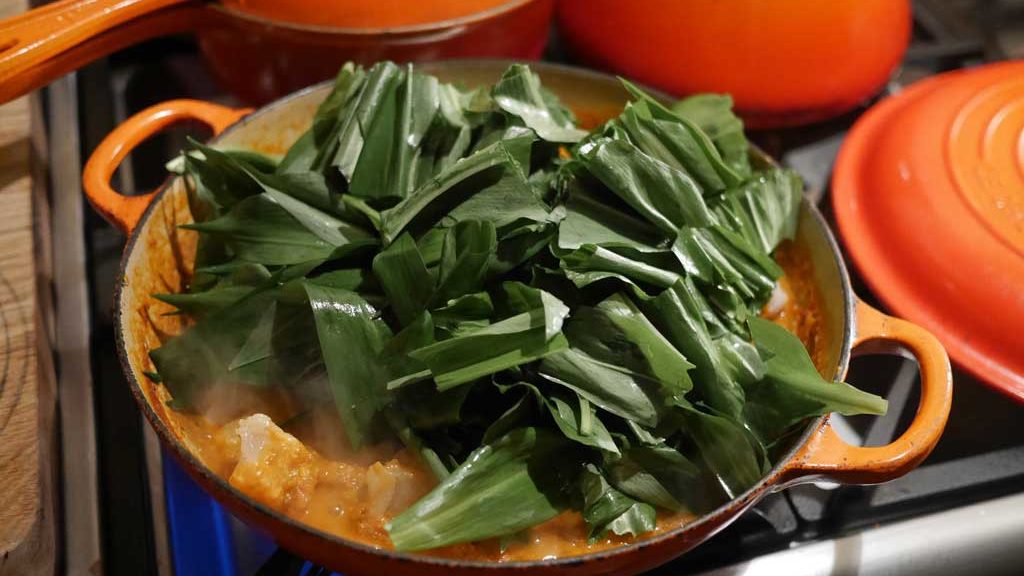 Whiting and wild garlic curry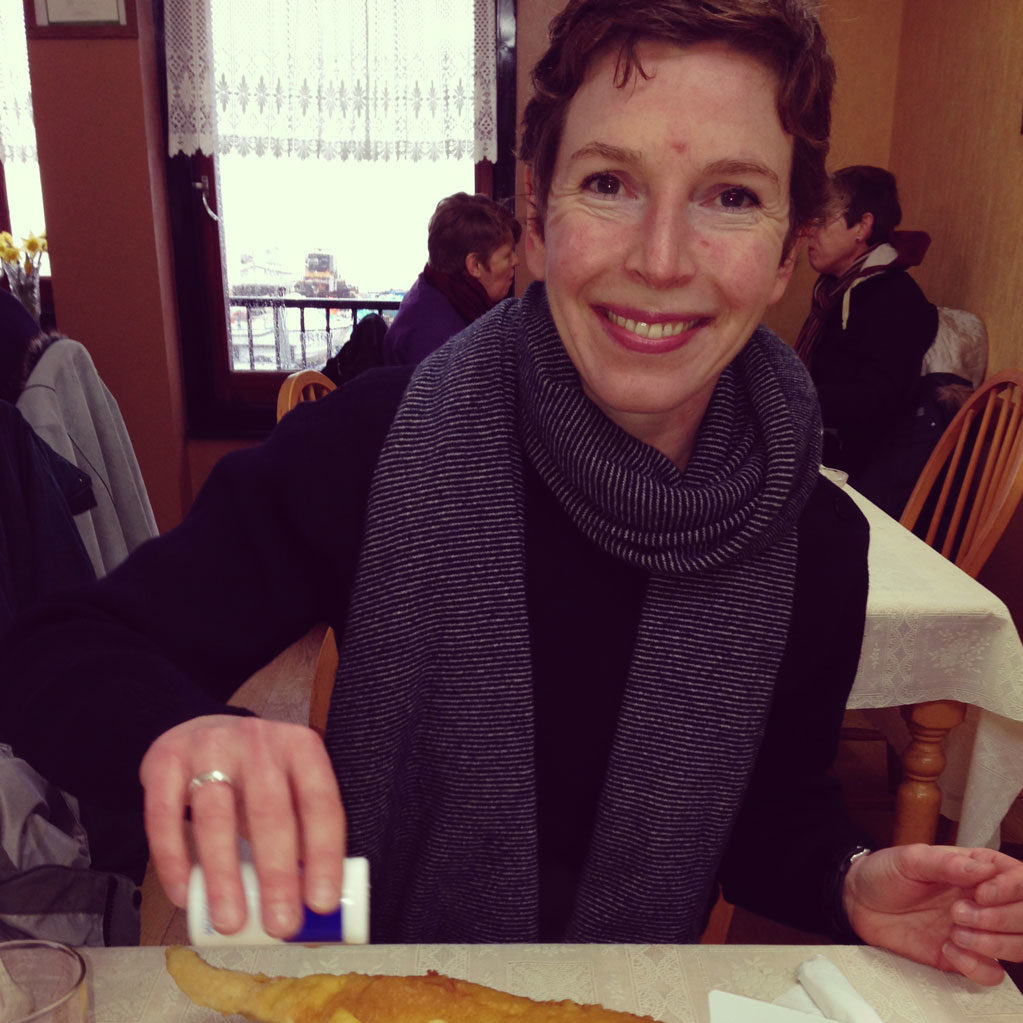 By Louise Bell
This simple curry balances spicy fragrance and heat with the freshness of tomatoes and the earthy sweetness of the freshly foraged wild garlic and cheap-as-chips whiting fillets.
Ingredients
300-400g prepared fish – I used whiting fillets – cut into chunks
½ onion, thinly sliced
½ tin chopped plum tomatoes
½ tsp fenugreek seeds
1½ tsp cumin seeds
1½ tsp coriander seeds
1½ tsp fennel seeds
½ tsp turmeric
½ dried chilli (you may need more)
50g creamed coconut
Generous handful wild garlic leaves, washed thoroughly and excess water shaken off
Basmati rice to serve
Method
Heat some oil in a heavy-based pan. Add the onions, and allow to soften for a few minutes without colouring too much. Grind the whole spices and add to the onion, along with the turmeric and crumbled dried chilli. Stir and cook for a couple of minutes.
Add the tomatoes, and simmer for 5-10 minutes. Add the creamed coconut and stir until it melts into the sauce. If the sauce looks too thick, add a splash of water.
Add the chunks of fish, and the washed garlic leaves, roughly chopped. Put the lid on the pot and leave to simmer for a few minutes until the fish is cooked through and the garlic has wilted.
Serve with basmati rice. I made a simple pilau by heating a couple of cardamom pods, bay leaves and half a cinnamon stick in oil, then stirring the rice in before adding water and a pinch of salt.