Beachcombing in North Devon by Molly Blair
December 8, 2021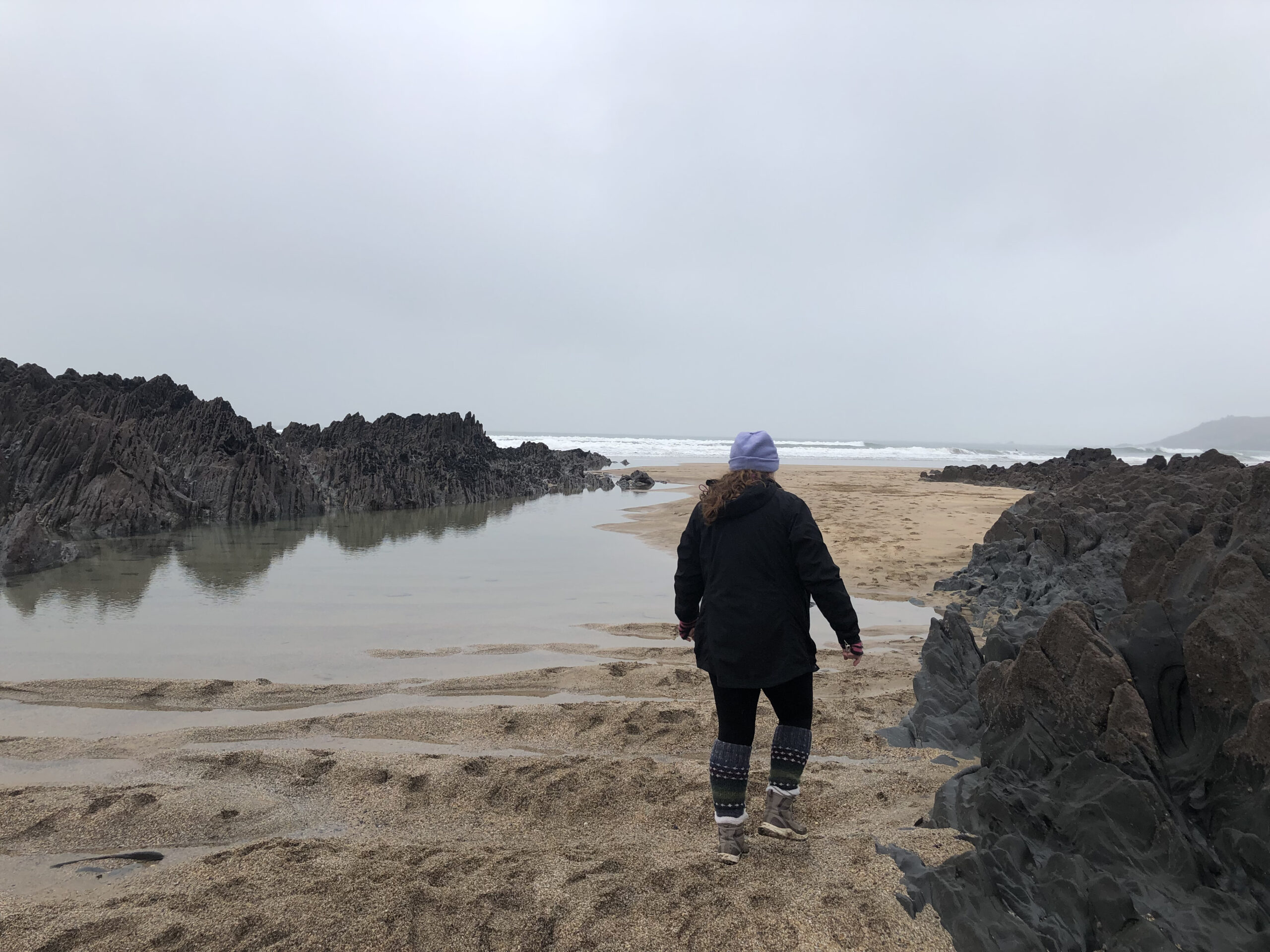 The beaches of Devon can become completely jam-packed in the summer months, but taking a trip there in mid-November was a totally different experience. The beaches were quiet, with only a handful of dog walkers wandering up and down, and the carparks were empty. As a keen (though untalented) surfer, I headed down to Woolacombe to catch some of the Autumn swell that was hitting our shores and to soak up some sea air. On our second day down there, we decided to go to the beach for a walk and do a bit of seaglass hunting. 
Beach combing – the act of wandering along the shoreline keeping an eye out for recently washed up treasure – is a common pastime around the world and something that I've been doing since I was a small child.  I still get that same burst of endorphins when I spy a piece of blue seaglass (the rarest type!) or a tiny cowrie shell. 
There are a few golden rules to beachcombing: 
Don't be greedy – especially if you're collecting shells, pebbles and other natural treasures, it's important to only pick up a couple of things as they are all part of an ecosystem that could suffer if too much is taken. 

Be safe – know your tide times and be aware of access to and from the beach you're on. 

Litter picking – if you spy a piece of litter, pick that up too. Every little helps! 
Stick to these and you'll be sure to find beachcombing a mindful experience. This trip to Devon certainly didn't disappoint. 
Woolacombe beach is a great expanse of fine sand that stretches on for miles and although beautiful, is not the best spot for beachcombing in the area. Just along from Woolacombe, however, there are a handful of smaller coves that are a beachcombers haven. The tide was at its lowest, so we were able to walk all the way along from Woolacombe to Barricane and then on to Combesgate beach. 
Barricane beach is made up of minuscule fragments of shell and rock, and on a dry sunny day it almost glitters. After picking up a few cowrie shells we wandered down to the edge of the ocean. We watched a few surfers for a while, before a misty rain came in, encouraging us to trudge along round the outcrops of rock to the next cove. For years, we've found Combesgate to be one of the best spots for a bit of sea glass hunting. The composition of the beach is slightly rockier, and it seems to earth up larger pieces of glass. We collected bits of green, clear and brown glass polished by years spent at sea and although we kept our eyes peeled, we didn't find any blue seaglass on this occasion.

Next time you're in Devon, I'd highly recommend checking out these beaches for a spot of treasure hunting!