The Weyfish story
If you stroll along Weymouth's harbourside and follow the old disused railway track you will find, nestled in between several bustling pubs, bars and eateries, an unassuming, limestone building. At first glance you might not think much of it but this place is steeped in history. In fact, it has an incredibly deep-rooted connection to the fishing heritage of the area and has been a focal point of the town's seafood community for over a century.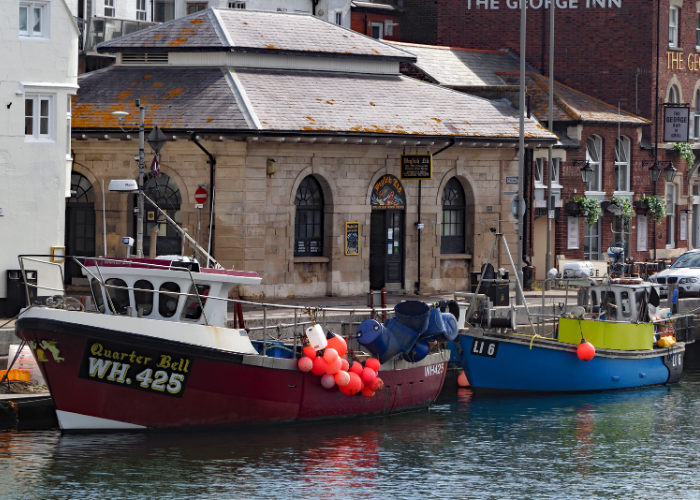 Back in 1855, the Old Custom House was purpose-built to house Weymouth's then twice weekly fish market. After falling into disrepair for a number of years, the building was rescued by two local businessmen in 1985, who returned it to its original purpose and established the well-renowned fishmongers – Weyfish. They breathed new life into this iconic spot, making it the hive of activity it was all those years ago.
Fast forward to 2020 and we catch up with Sean, who took on Weyfish in 2017 with an aspiration to 'reposition Weyfish at the heart of the wider community'. For Sean, fishing has been a lifelong ambition, ever since he was a boy, 'even standing in Woolworths looking at the tackle display, knowing that I could not afford anything, I dreamt of the fish I could catch'. His dream fueled a desire to support the fishing industry and make Weyfish the thriving business that it is today.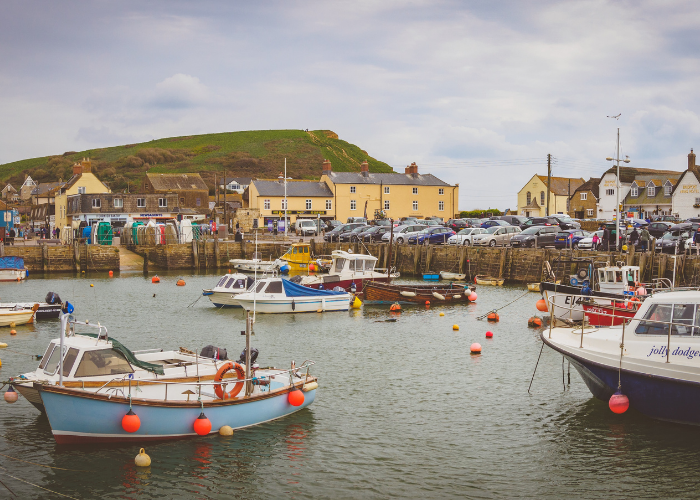 'There are two main things that make us stand out among other fishmongers,' says Sean, 'the first is our location right on the harbour wall, in touching distance of the local fleet.' Sean isn't exaggerating – the boats which land to Weyfish are quite literally a stone's throw away. For their customers, this provides a clear visual link between the fish they sell and the vessels and fishermen who supply it. Because there's nothing better than being able to see exactly where your food has come from, right?
Secondly, Sean adds, 'we have a trading relationship with 30 day boats so we have a constant supply of fresh, sustainably caught fish and shellfish,'
ensuring that only top quality seafood is sold. 'Our fish is hours old and we ensure all fishermen have access to ice, so we know every fish is iced down from the moment it comes onto the boat. Local landings account for 70% of everything we sell.'
The emphasis on the local catch translates to their customers, who tend to choose local rather than bought-in fish. 'They know the fleet is made up of smaller boats because they can see them on the quay.' It is because of this connection to the fleet that Weyfish's customers have confidence in their produce. 'Consumers value freshness' and, Sean adds, 'the rule of thumb for us is that if we wouldn't buy the fish from the counter, then it shouldn't be on display.'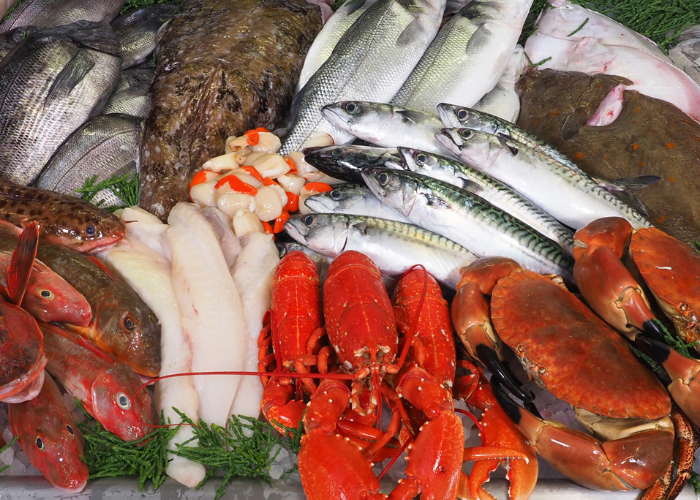 Weyfish have a unique and strong working relationship with the local fishermen. They pay their fishermen a set price for their catch, which they guarantee, regardless. 'At times we pay twice what the market rate is but this ensures the fishermen know with certainty that they will get paid a very fair price for their catch.'
Ultimately, for Sean, it all comes down to trust and valuing the sense of community above all else.
'Trust is key,' he adds 'we know that the fishing fleet is at the heart of everything we do.'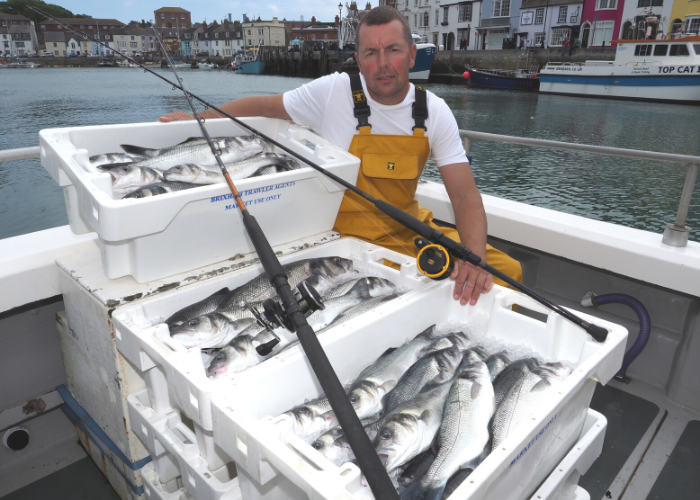 'In essence, Weyfish is a social enterprise' Sean tells us. It's not just about selling fish, 'it exists to serve the fisher community and to act as a link or conduit to the wider South Dorset community, in supplying the freshest Dorset catch.'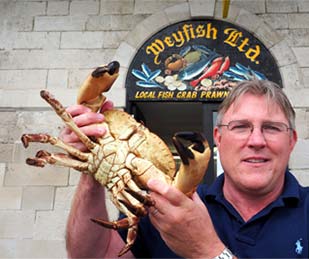 The future is looking bright for this small-but-mighty fishmongers, too. Weyfish has recently opened 'The Seafood Shack' – an outlet in Dorchester to provide fresh Dorset seafood to the town. This year, they have also set out plans to convert the upstairs of the Old Fish Market into a restaurant.
If you live in Weymouth or are visiting the area, look up Weyfish on our map and drop in to see Sean and the team for fresh, top quality seafood. You won't regret it!
Also See: