How to match seafood and wine
There are so many tempting possibilities when matching seafood and wine, it can sometimes feel like it's hard to know where to start. However, by bearing a few useful principles in mind, finding the perfect match becomes much easier, says Lucy Bridgers.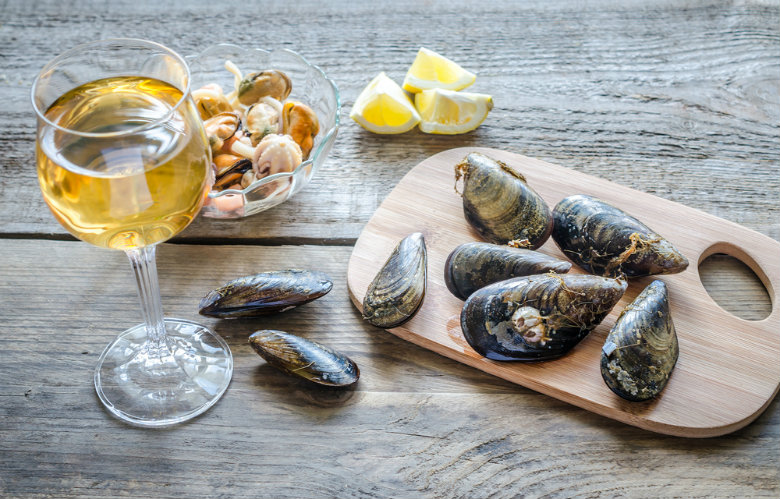 1. Wine and seafood should be partners
The simplest thing is not to allow one to dominate the other. Traditionally light white wine was viewed as the ideal partner because it was unlikely to overwhelm the often more delicate flavour of the fish. Our diet now includes a lot more big, ripe Mediterranean flavours and a whole host of spices, so we can be much more bold and experimental than before.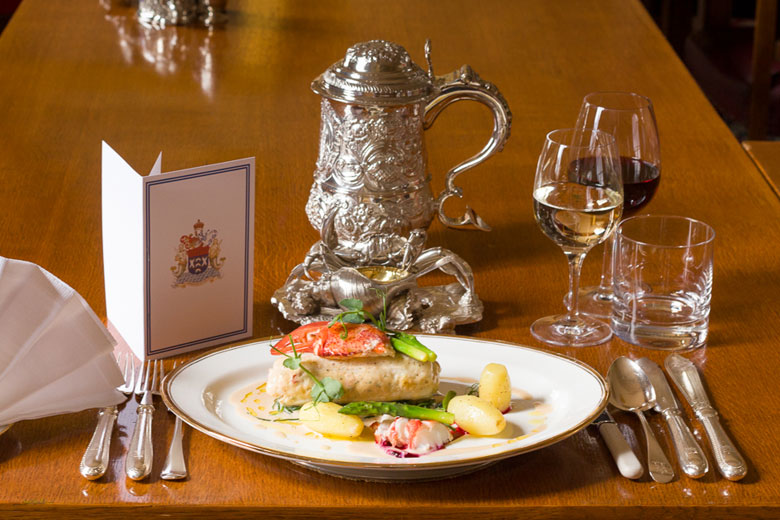 2. Mood and occasion matter
These are often the best starting points, helping to suggest the budget and style of what you'll be eating and drinking. What you fancy for dinner with future in-laws is probably quite different from an impromptu picnic in the park with friends. That said, fish and chips with Champagne works brilliantly well. And whatever you do, don't assume that because you're eating fish you have to stick to white. Plenty of fish dishes are just as well suited to reds (see below).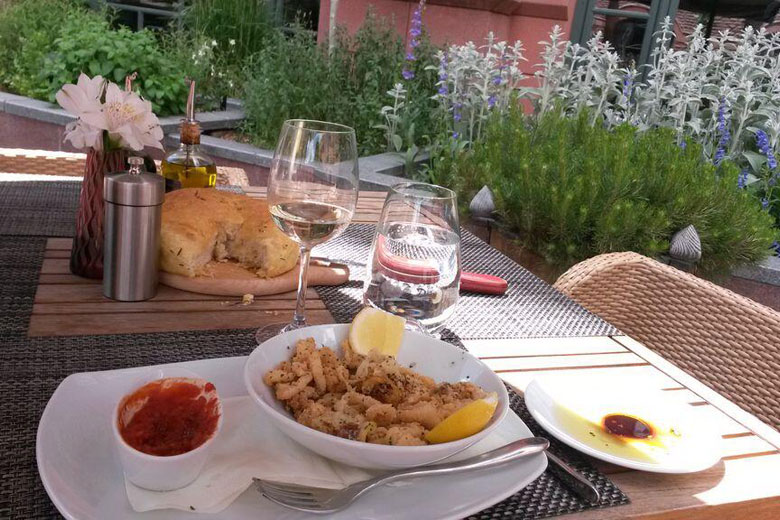 3. Find harmony in structure and style
It pays to consider how the wine is structured, remembering that refreshing, moderately alcoholic wines have a more palate cleansing effect than intensely ripe fruity wines from hot climates.

If you think of a crisp white wine as being like a squeeze of lemon, you can understand why Chablis and Sancerre are all so great with simple, unadorned seafood. What's more, acidity helps cut through fat, so imagine a light dry citrussy Italian Gavi with that big plate of fritto misto. (However, go easy with that squeeze of lemon as acidity can alter the flavour of the wine, although that's another story.)

Chilli and other spices need bigger ripe wines and sweeter wines also help temper the heat. Antipodean whites come into their own here for bold and easy drinking with fusion food. Off-dry wines from Alsace also work well, especially Pinot Gris and Gewürztraminer and, if you get the chance, try some mature Mosel Riesling Spätlese with Vietnamese seafood. This style of wine just seems to love ginger and lemongrass.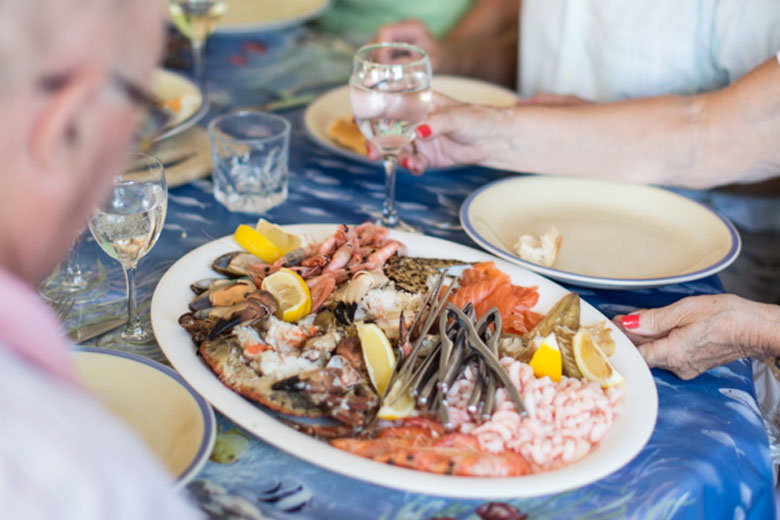 4. Match or juxtapose flavours
The flavour of the food is, of course, also central to your choice of wine. Buttery sauces or warm spices will be happier with richer, oak-aged whites, rather than something more delicate and aromatic. Take Provençal fish stew with garlic, tomatoes and spicy rouille: this wants a gutsy rosé or even an aromatic Mediterranean red.

Similarly, if your wine is too powerfully flavoured it will walk all over your food – definitely not what you want if you've treated your guests to some fruits de mer or a large Dover sole cooked on the bone. However, a lighter, more neutral-tasting wine can be a refreshing counterpoint to fatty richness – for example think of crab cakes or creamy fish pie with an angular aromatic Loire Sauvignon or English white.

A good compromise is classic white Burgundy, freshly balanced and with a lick of luxurious oak. If you like this style of wine, seek out Australian Chardonnay – now quite a contrast to the outmoded over-ripe sickly wines of the past. Current examples are beautifully elegant and restrained, coming from cooler areas and made with judicious amounts of oak, some giving Burgundy a serious run for its money.

5. Reds can be good too
With reds, although it's not as noticeable, acidity is still important for balance – otherwise the wine tastes too soupy and warming. Fish tends to be happier with lighter or softer tannins. While a chargrilled sirloin steak calls out for a gutsy tannic Malbec or Syrah, a seared tuna steak isn't as muscular and chewy and would be more comfortable with a lighter, silkier Pinot Noir, for example.

Reds from the Loire Valley based on another thin-skinned grape, Cabernet Franc, also make juicy, supple matches for fish. If the dish is well seasoned with spices or garlic, includes strong flavours like chorizo or if the fish has been grilled, red wine would be a good choice. Alternatively, red wine sauces and accompaniments like beetroot or red cabbage will make the dish more suited to red wine.

A couple of years ago I was lucky enough to enjoy some startlingly good combinations at a lunch hosted by leading Bordeaux classed growth Château Pontet-Canet. A complex dish of lobster with a red wine reduction and macaroni "au gratin" with Comté cheese was especially good with the decadent, ripe 2003 vintage. The meaty texture of the lobster worked well with the sleek tannins of the wine that also chimed nicely with the cheese. Who'd have thought it?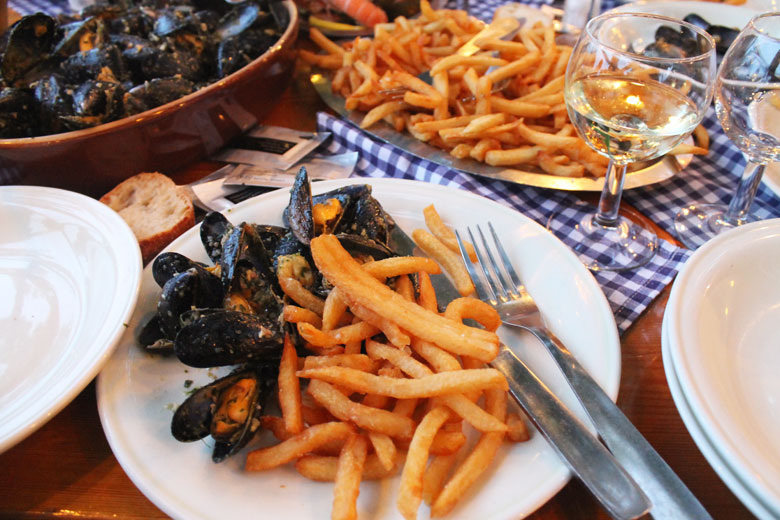 6. Try the terroir approach
Pairing food and wine from the same localities is often a safe bet. Moules frîtes with Muscadet and oysters with Picpoul de Pinet are good examples from France In northern Spain along the Atlantic coast Albariño and Txakoli would automatically be served with the abundance of local seafood, whereas in a tapas bar in Seville fino sherry is the natural choice for garlicky prawns or battered squid.

A particular favourite of mine really worth seeking out is wine from the volcanic island of Santorini in Greece made from the invigoratingly fresh and saline Assyrtiko grape. Staying with friends in Athens earlier this year it was their choice for a summery lunch of a family sized sea bream, grilled and served with salad and freshly baked bread.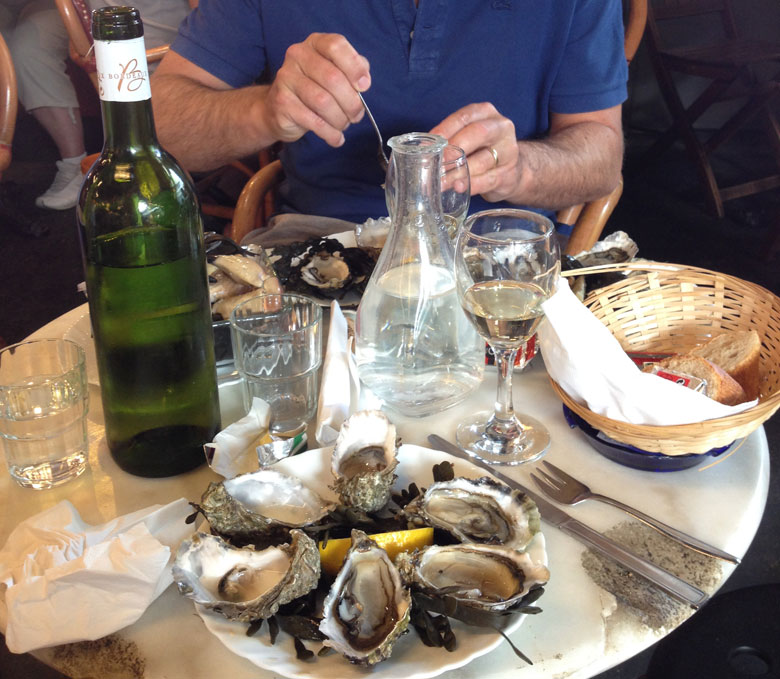 7. Don't forget bubbles
Returning to Champagne and fish and chips – if you haven't tried this combination before, I urge you to. It doesn't have to be Champagne – although it always feels more special. Cava can work even better as it is more lean, and the excellent Champagne-style wines now produced in England seem particularly appropriate. The reason it works so well is because sparkling wine has plenty of acidity and the effervescence ("mousse") has an enlivening effect on the palate. It really helps balance the richness of the food. I also love serving fizz with Chinese or Vietnamese fish and seafood, particularly anything spicy and deep fried. Sushi is another great treat to partner with sparkling wine – tuna sashimi and rosé Champagne would be particularly memorable.

8. Feel free to experiment and find what you like
The key is to experiment and don't be afraid of straying off piste. Try to make a note of what works well and suits your palate so you can repeat the experience – camera phones come in very handy. But most of all, enjoy. Bon appétit!
---

After studying French, Lucy joined Oddbins as a graduate trainee in the early 1990s, moving on to book publishing where, along with other titles, she edited Hugh Johnson's Pocket Wine Book. Since then Lucy has handled public relations for wine producers Torres and Leeuwin, and is now a freelance food and wine writer, editor, consultant and wine judge. She is an enthusiastic blogger, passionate cook and unabashed Francophile. Lucy and her family are based in north London and regularly spend time in France. You can follow her on Twitter @lucybridgers.
Also See: