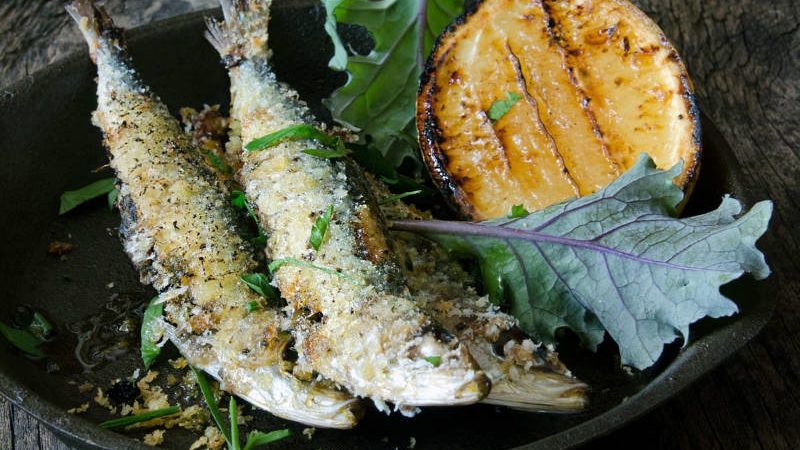 Baked sardines, kale, pine nuts and raisins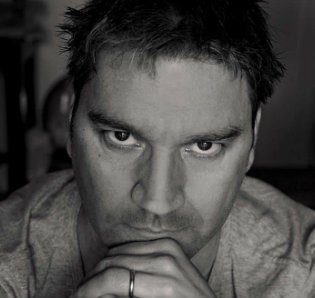 By John Bek
It's sardine season - enjoy this simple, fresh and full-flavoured dish on a warm summers day.
Ingredients
250g (8-10) fresh sardines
250ml hot water
100g kale
1 tbsp raisins
1 tbsp pine nuts
1/2 lemon, zested
¼ tsp sea salt
½ tsp black pepper, freshly milled
1 clove garlic, finely grated
2 tbsp bread crumbs
1 tbsp olive oil
1 lemon
Method
Either ask your fish monger to clean and prepare your sardines, or do it yourself by cutting a slit down the gut to remove the innards. Do this under running water, scraping away any scales that you can feel as well. Dry with paper towels and set aside.
Preheat the oven to 230°C.
Place the kale and raisins in the hot water, squash down to quickly blanch then drain and rinse immediately under cold running water. Squeeze any water from the kale and raisins then place onto a chopping board. Add the pine nuts to the kale and raisins and chop roughly. Add the lemon zest, sea salt, pepper and garlic and keep chopping until everything is combined.
Stuff the cavity of each sardine with the kale mixture. Lay them on a greaseproof paper-lined baking tray and lightly season with sea salt and milled black pepper. Sprinkle over the panko and lightly drizzle with the olive oil. Bake in the oven for approximately 10 minutes, or until cooked through.
While the sardines are baking, cut the cheeks from the lemon. Drizzle over a little oil on the exposed, fleshy side. Heat a non-stick pan over high heat, sear the cut side of the lemon until caramelised.
Serve the sardines as soon as they come out of the oven, drizzled with a squeeze of the caramelised lemon juice.